The continuously expanding Millennials generation is changing the future of digital telecommunication
The Boston Consulting Group and Proximus challenge this young generation to come up with new online telecom initiatives by participating in the 2017 BCG Strategy Cup
At an estimated 2 billion Millennials globally, they are the largest and 1st generation of "digital natives", consuming a major share of digital services. The Boston Consulting Group and Proximus challenge the Belgian Millennial student population to develop innovative ideas that will further shape their own digital experience within telecommunication during the BCG Strategy Cup.
Millennials are the demographic cohort born between early 1980s and early 2000s. In the EU, they make up around 25% of the population. In 2015, they became the largest generation in the workforce, and in 2017, will have the most spending power of any generation. Beyond their absolute size and buying power, the impact of Millennials on brands is amplified as they influence others in their generation and beyond via the internet and social media. As the first generation of "digital natives," this group has been surrounded by technology since childhood (54% of Belgian aged 18-34 years-old say they couldn't be happy without internet). Their impact on the economy is going to become even larger as they reach their prime working and spending years.
Being a generation of Digital Natives, it is clear that Millennials are key for the future of Proximus and the Telecom industry as a whole. Mobile data usage has been booming, expected to grow exponentially over the next few years, largely driven by the increasing consumption of Millenials. Yet, the industry has not been able to capture revenue in proportion with this growth.
BCG has always been a thought leader in the Telecommunication industry, on the forefront of the future of digital innovation. Proximus, the largest Belgian Telecommunications company, has set an important initiative to expand digital solutions toward Millenials. This collaboration on the 2017 The BCG Strategy Cup is a unique opportunity for Millennials to help shape the future of online digital telecom services. Proximus seeks to engage them in developing their potential future offerings and BCG, as a global Management Consulting firm, offers the chance to experience the world of consulting by working on a topic of strategic importance for a client. BCG consultants will coach and motivate these students in developing their innovative ideas.
The BCG Strategy Cup builds a bridge between BCG, our clients and students. By taking up the role of consultant themselves, they have a unique opportunity to explore how BCG consults its clients and to discover our company culture. This year, they'll work on how Proximus can best serve Millennials. It is a topic that matters to them, their peers and which impacts society at large in fact. This is what BCG is about: advising leading companies across all industries, governments & global organizations on high stake issues, with a true impact that results in lasting change. By participating, students develop essential skills for the consulting as well as any business career (curious mindset, robust thinking, teaming & collaboration, pragmatism and strong social skills). Continuous learning within a highly international context is a key focus at BCG.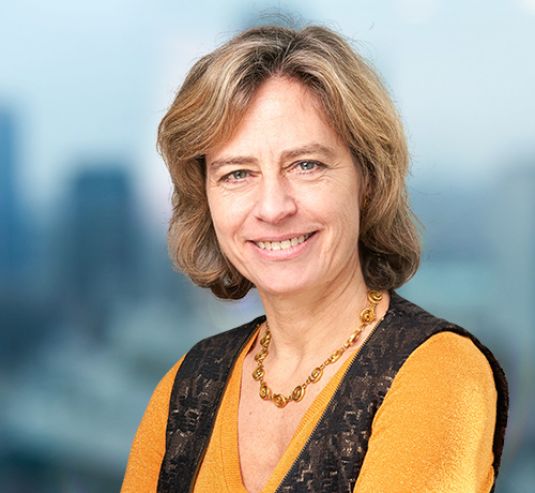 We are delighted that through our partnership with the Boston Consulting Group, we are able to offer +/- 1000 Belgian students a closer look at Proximus. As we have over the past few years gone through the most profound and the most challenging transformation in our history, they surely will discover how we have changed from a historically technology-based player to an innovative business, becoming a real Digital Service Provider. Today's students are at the forefront of all the new technologies Proximus develops to improve our customers' lives and work environment. Therefore, we are very eager to hear all about their ideas. Furthermore, we are currently recruiting our 2017 Management trainee generation, and the BCG Strategy Cup offers the Belgian students and us a very good opportunity to get to know each other.
During this one week competition from March 6-10, students from all major Belgian universities will work in teams of 2 to 4 to explore the topic and develop recommendations with the potential to have tangible impacts on Proximus and the future of digital solutions. A senior jury composed of Proximus and BCG Management will select the winners on Friday 10 March.
Timing
| | |
| --- | --- |
| Mon 6 - Wed 8 March | students develop their first ideas in team |
| Thurs 9 March | selected semi-finalist teams further develop their innovative idea with the support of BCG coaches and Proximus management, in the Brussels BCG office |
| Fri 10 March | presentation of the Finalist teams innovative recommendation to Senior BCG and Proximus jury, announcement of the 2 winning teams |
Journalists are welcome to assist, on demand at the press relations departments
On 9/3 during the Semi-Finals (opportunity to interview students, BCG Millennials/Management or Proximus Mgmt)
On 10/3 at the final and winners announcement.