Proximus Group financial results – Third quarter 2018

Proximus Group closes the third quarter with solid commercial performance, resulting in underlying stable revenue and 1.4% EBITDA increase, and raises its full-year guidance for underlying Group EBITDA
Growing customer base for main products in a competitive setting: +8,000 Fixed Internet, +11,000 TV customers, + 32,000 Mobile Postpaid cards
Tuttimus and Bizz All-in continue to attract new customers: +38,000 over the third quarter to a total of 477,000 subscribers
Third-quarter Group underlying revenue stable, Group underlying EBITDA up by +1.4%
Full-year guidance for underlying Group EBITDA raised from initially announced 'slight growth' to growth between 2% and 3%
Interim dividend of EUR 0.50 per share to be paid on 7 December 2018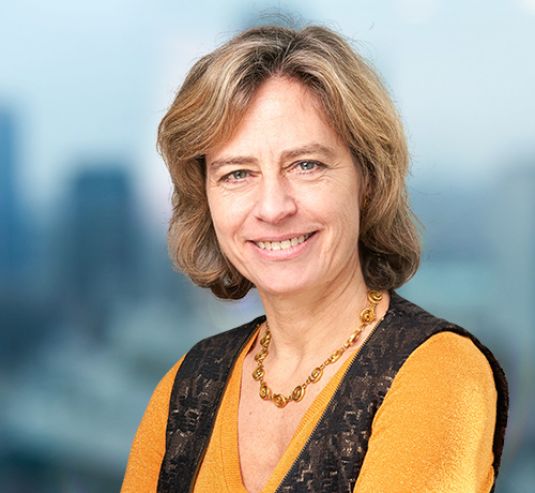 I'm pleased to announce sound commercial and financial results in a competitive market. We therefore raise our full-year expectations for the Group underlying EBITDA to a growth of 2% to 3%.

Our segmentation approach for the residential market is delivering results. The Proximus brand is growing a more valuable customer base with the ongoing traction of Tuttimus and Bizz All-in offers, for which we reached 477,000 subscribers by end September. The Epic mobile offers launched end-June are also proving successful, bringing a full digital experience to millennials. In the price seekers segment, our Scarlet brand continues to grow, benefitting from its no-frills offers.

Our Mobile business remained strong for both the Consumer and Enterprise segment, with our total Postpaid customer base growing by 32,000. The Proximus Enterprise segment also benefited from its convergence strategy in ICT, differentiating on high service levels and expanding its portfolio beyond pure connectivity services. To this end, we have acquired some small but highly-specialized companies, providing expertise in offering meaningful solutions for the digital transformation of our Enterprise customers. For instance, Codit, consolidated in July, offers skills and services in the application integration area.

We maintain a strong position on the Belgian IoT market, providing Smart IoT solutions such as Smart Metering (connecting digital meters for gas and electricity), and Smart Building solutions in partnership with BESIX Group, a global construction player.

We also continuously look for ways to help Small Enterprises with their move to digital. Recently we launched the 'Bizz Online' offer. With this service we create, manage and reference our customer's Bizz Online website and help them boost their online presence.

In view of bringing an overall improved digital experience for our customers, we have given our TV app a new look and feel, have revamped the MyProximus App with enhanced features such as real-time usage monitoring, as well as the consultation and payment of invoices.

With high-quality networks being the foundation of a great customer experience, we continue to invest heavily in our networks. The Fiber roll-out plan is progressing well, delivering promising indications in terms of take-up rate and customer satisfaction.

The good commercial drivers resulted in a sound direct margin, which in turn drove a 1.1% increase in underlying Domestic EBITDA. The BICS segment posted a solid 4.8% increase in EBITDA, benefitting from the TeleSign contribution. In aggregate our underlying Group EBITDA was up by 1.4% for the third quarter 2018, leading to a year-to-date growth of 2.9%. Taking into account our best estimate for the last quarter of 2018, we feel comfortable in raising our full-year underlying Group EBITDA outlook from "slight growth" to a growth of 2% to 3%. The guidance on Domestic revenue and Capex remains unchanged. We also reconfirm our intention to return over the year 2018 a total dividend of EUR 1.50 per share.
Proximus continues to attract customers for Internet, TV and Mobile Postpaid in a competitive setting
Proximus continued to enlarge its customer base in the third quarter of 2018, supported by its Back-to-School campaign, the ongoing traction of Tuttimus/Bizz All-in offers and Proximus' no frills brand Scarlet. Proximus achieved solid growth in its Mobile Postpaid base, in spite of the competitive intensity on the market.
The Enterprise segment benefitted from its recently acquired ICT companies, Advanced Business Services, along with strong mobile customer growth, which largely compensated the pressure on the more traditional telecom services.
TV customer base grew by 11,000 in the third quarter of 2018, reaching 1,595,000 (+ 3.4% year-on-year).
The number of Fixed Internet customers totaled 2,010,000, with +8,000 lines added over the third quarter (+2.3% year-on-year).
By the end of September 2018, the total amount of Fixed Voice lines was 2,543,000, a decrease of 27,000 lines over the last quarter (-3.9% year-on-year).
Mobile Postpaid customer base grew by 32,000 cards over the third quarter (+3.2% year-on-year), to a total of 3,984,000. The number of Prepaid cards totaled 858,000 (-27,000 cards over the third quarter, -11.0% YoY), while a net amount of 32,000 M2M cards were added over the third quarter of 2018 (+6.3%YoY).
Proximus attracted a solid 38,000 customers to its all-in offers Tuttimus/Bizz All-in, closing the third quarter 2018 with 477,000 subscribers.
57.8% Convergent households and small offices, increased 1.8 p.p. year-on-year.
Proximus posts slightly lower third-quarter revenue for its Domestic activities, yet realizes EBITDA growth of 1.1% driven by increased direct margin
For the third quarter of 2018, Proximus posted a Domestic underlying revenue of EUR 1,095 million. This is EUR 13 million or 0.9% below the same period of 2017. This includes however a lower mobile device revenue (EUR -9 million), with no impact on Direct Margin, and the impact of a revised collection process, which contributes to an improved customer experience. Over the first nine months of 2018, Proximus' Domestic revenue amounts to EUR 3,330 million, a 0.3% progress compared to last year.
The direct margin for Proximus' Domestic operations in the third quarter went up by 1.0% compared to the same period in 2017, reaching EUR 840 million. The margin benefitted from the growing customer base, focus on value management and from acquired ICT companies in the Enterprise segment.
Proximus' third quarter Domestic expenses totaled EUR 409 million and were 0.9% higher in comparison to the same period in 2017, driven by acquisitions in the ICT domain.
As a result of the achieved higher direct margin, partly offset by higher expenses, Proximus posted a 1.1% Domestic EBITDA growth for the third quarter, totaling EUR 431 million.
BICS closes another solid quarter with strong growth of direct margin and EBITDA, driven by the contribution of TeleSign
The direct margin of Proximus' carrier services BICS progressed to EUR 80 million for the third quarter of 2018, a year-on-year increase of 14.5%. The higher direct margin, which includes TeleSign's contribution, was especially driven by a continued growth in A2P messaging volumes and direct cost synergies.
BICS posted a third-quarter 2018 EBITDA of EUR 39 million, a year-on-year increase of 4.8% including TeleSign.
Group underlying revenue remains stable compared to the third quarter of 2017, while the underlying EBITDA increases by 1.4%, driven by higher direct margin
In aggregate, the Proximus Group ended the third quarter with stable revenue of EUR 1,441 million (+0.1% YoY).
Proximus' Group underlying direct margin grew by 2.1%, reaching EUR 920 million for the third quarter of 2018.
The underlying operating expenses at Group level increased by 2.8% totaling EUR 449 million over the third quarter of 2018, attributable to the consolidation of TeleSign in BICS and acquired companies in the ICT domain. These additional expenses aside, Proximus posted a slightly declining cost base in the third quarter of 2018.
The underlying EBITDA of the Proximus Group for the third quarter of 2018 totaled EUR 470 million, a 1.4% increase compared to the same period of 2017. Over the first nine months of 2018, the Proximus Group realized EUR 1,417 million EBITDA, which corresponds to a year-on-year increase of 2.9%.
Proximus' Q3 2018 Free Cash Flow totaled EUR 190 million, bringing the year-to-date September FCF to EUR 349 million. The FCF was affected by the cash-out related to the acquisition of subsidiaries in the ICT domain, higher cash paid for Capex, lower cash from building sales, and a timing difference in Income Tax payments. This was partially offset by underlying EBITDA growth and less cash needed for business working capital.
Continued investment in fixed and mobile network quality, as well as overall customer experience
Proximus invested EUR 238 million in the third quarter of 2018, bringing the capex over the first nine months of 2018 to EUR 697 million. This includes Proximus' extensive investments in enhancing its Fixed network with the ongoing roll-out of Fiber. With its focus on improving the overall customer experience, Proximus also invests in its IT systems and digital platforms.
Full-year 2018 guidance
In spite of the high competitive intensity, Proximus achieved solid year-to-date 2018 results, so far delivering underlying Group EBITDA ahead of company expectations. The underlying Group EBITDA benefitted from one-off tailwinds reported in the first half of 2018 and roaming costs turn out to be lower than expected with the level of roaming-out volumes remaining below company projections.
Therefore, Proximus raises its full-year outlook, with the 2018 Group EBITDA expected to grow between 2% and 3% from the prior year. For the Domestic revenue the expectation to end the year 2018 'nearly stable' is reiterated. The capex outlook for 2018 remains unchanged as well at around EUR 1 billion.
The company reconfirms its intention to return over the year 2018 a EUR 1.50 gross dividend per share. On 24 October 2018, the Proximus Board of Directors approved to return to the shareholders a gross interim dividend of EUR 0.50 per share.
Links