Proximus launches the project 'Fiber for Belgium' to bring a future-proof next generation network to its customers

Proximus announces an investment of 3 billion € in the coming 10 years to accelerate the roll-out of Fiber in Belgium.
Fiber is the fixed network of the future: thanks to unrivalled speeds, which can be identical in download and upload, Fiber is an enabler for new ways of living and working, offering a very high level of customer satisfaction
Proximus will cover more than 85% of all enterprises and more than 50% of all households with Fiber
Dense city areas will be fully fiberized, starting with a progressive roll-out in 6 cities early 2017: Antwerp, Brussels, Charleroi, Ghent, Namur and Roeselare
In the coming years, data traffic and digital services will continue to grow exponentially, mainly driven by cloud and video applications and by the Internet of Things. As a pioneer in network technologies, Proximus wants to anticipate the needs of its customers and prepare its infrastructure for the future.
Therefore, Proximus will accelerate the roll-out of Fiber on its fixed network thanks to its 'Fiber for Belgium' investment plan, which was approved by the company's Board of Directors on Thursday 15th December.
In a highly competitive market, Proximus believes that the superior experience created by Fiber, with ultra-fast download and upload speeds and unrivalled responsiveness, will lead to an increase of its market share in the residential segment and to a strengthening of its position in the enterprise segment.
Proximus brings Fiber to the homes
Proximus has been a pioneer in Fiber for years. In 2004, it was the first operator in Europe to start building a national Fiber network. And today, Proximus is among the world's top five operators for the proportion of Fiber in its VDSL network with over 21,000 kilometers of optical fiber connecting its street cabinets. Since the launch of its 'Fit for Growth' strategy, Proximus has rolled out Fiber in over 80% of business zonings in Belgium and more than 6,000 of its enterprise customers are connected to Fiber today.
In the months and years to come, Proximus wants to accelerate the roll-out of Fiber in Belgium, with the objective to reach more than 85% of businesses and more than 50% of households. Connecting businesses remains a priority for Proximus. From a financial and operational point of view, it clearly makes sense to combine the deployment of Fiber-To-The-Business in dense city areas with bringing Fiber inside homes and apartments, as it allows the roll-out of Fiber-To-The-Home to be done at an acceptable cost in these areas. As of early 2017, Proximus will be the first operator in Belgium to bring Fiber inside existing homes and apartments, starting with a progressive roll-out in 6 big cities: Antwerp, Brussels, Charleroi, Ghent, Namur and Roeselare.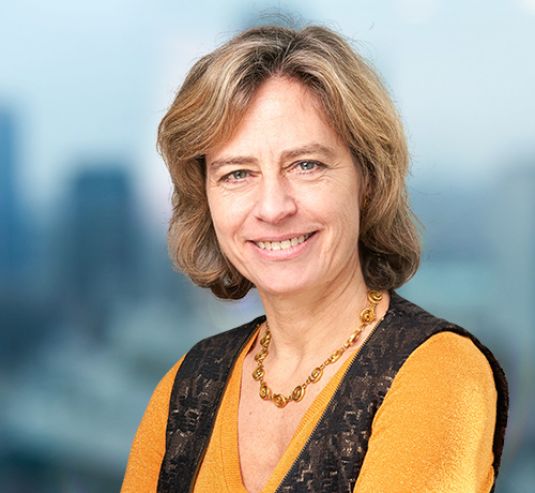 By investing 3 billion € in the national roll-out of this future-proof next generation network, we will allow our customers to fully capture the opportunities of the digital era, bringing download and upload speeds in Belgium to an unprecedented level. Fiber offers customers the ultimate broadband experience to surf, stream, game and work at the speed of light. When we say that we're going to accelerate the deployment of Fiber in Belgium, we really mean it! Every minute, we will cover an extra home with Fiber.
Proximus has been at the forefront of broadband innovation for years, with Belgian and world premières in ADSL, VDSL2 and vectoring technologies, as well as in Fiber. Today, Proximus is pioneering once more as we will be the first operator on the Belgian market to bring the incredible power of Fiber inside existing homes and apartments. This is great news for Belgian customers, as optical fiber can be considered as the ultimate broadband technology, allowing us to meet customer needs in the very long-term.
Of course, customers living outside dense city areas will not be forgotten. Proximus will continue to invest in the improvement of its existing Fiber-To-The-Curb network, bringing Fiber closer to the customer and rolling out next generation VDSL to boost performance.
Fiber increases the level of overall customer satisfaction
Proximus believes that the launch of Fiber-To-The-Home inside existing homes and apartments will increase and strengthen its market share in the residential segment. The feedback from the first customers connected to Fiber-To-The-Home in new residential zonings reveals that Fiber customers welcome the innovation and have a higher level of overall satisfaction. They are more loyal and use more services.
With Fiber-To-The-Home, everyone at home can surf faster than ever. Uploading an ultra-high definition video, for example, takes only a few minutes. Fiber-To-The-Home is the ideal technology for everyone to enjoy the sharpest image on all family screens, or to be online at the same time without hitches, even in peak hours. With Fiber, all family members can enjoy surfing, streaming and gaming instantly, without any latency or loss of quality. Also, when a house or apartment gets connected to Fiber, its value is increased, as it is ready for the future!
The acceleration of Fiber-To-The-Business will also support Proximus' strong market position in the professional segment.
With Fiber-To-The-Business, corporate customers are fully ready for the latest digital developments. Collaboration between workers becomes much easier, as everything can be stored in the cloud and is instantly accessible thanks to superfast download and upload. Fiber enables all employees to surf and stream intensely and simultaneously without latency, even when they're working with heavy files, which is often the case for architects or designers for example. Fiber is also a solution for better data protection, and gives businesses the opportunity to grow without requiring any additional investments in infrastructure.
Stable dividend pay-out over the next three years
The sound financial position of Proximus allows for investing in its customer satisfaction and the long-term value of the company. With the announced Fiber roll-out, Proximus estimates its annual investment level for the Group over the next 3 years to be around 1 billion €.
In spite of regulatory impacts, Proximus expects its Free Cash Flow to sustain a stable dividend supported by its growth strategy and its cost efficiency programs. Proximus therefore can already announce today it intends to return to its shareholders a stable dividend of €1.50 per share over the period 2017-2019*.
*provided Proximus delivers upon its 3-year strategic plan
An essential step in Belgium's next-generation digital infrastructure
Investing in a future-proof Fiber network is crucial to give companies and citizens access to the most advanced digital services. Better networks will lead to more growth and employment for our country.
For Belgium, it's great news to hear that Proximus will invest in the roll-out of optical fiber, because highly performing telecom networks have become essential for the economic, social and cultural development of every country. The Federal government will make sure that the conditions are favorable for this investment in Fiber. Improving the digital infrastructure in Belgium is one of the three key pillars of the National Pact for strategic investments.
The roll-out of Fiber is an essential step in our aim to bring Belgium in the European top 3 of the most advanced digital countries by 2020. The Digital Belgium action plan wants to facilitate the investments in Fiber in order to obtain a broadband speed of 1 Gbps for half of the Belgian households by 2020 and to meet the European 100 Mbps speed target for all households by 2025.