Proximus obtains international recognition for its policy towards suppliers on climate change
CDP, an international non-profit organization which encourages companies and public authorities to reduce their greenhouse gas emissions and to protect forests and water supplies, has included Proximus in its "Supplier Engagement Leader Board". Thanks to this recognition, Proximus belongs to a select group of companies that are specifically praised for their efforts to reduce carbon emissions and their approach to climate-related matters in their supply chain.
For the third edition of the annual Supplier Engagement Leader Board, CDP reviewed more than 5,000 companies worldwide. Only 3% of the organizations were actually recognized as "a world leader", including Proximus.
This afternoon, CEO Dominique Leroy was invited to a European CDP event in the Brussels city hall. She spoke about Proximus' efforts in the field of climate and energy, and about the company's policy regarding suppliers: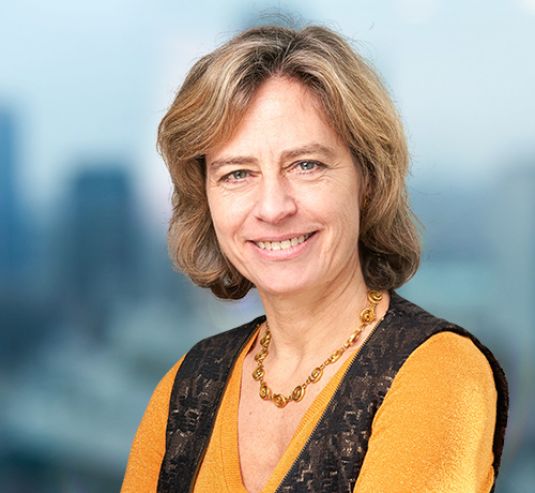 I'm very proud CDP recognized Proximus as one of the few leading companies in the world in the matter of sustainable supply chain. Sustainability is indeed a strategic priority for Proximus and historically part of the company's DNA, yet it's not limited to what we do ourselves. As an organization with several hundreds of suppliers, we assume our responsibility in building a sustainable value chain. In 2018, almost 100% of our contracts contained a clause on Corporate Social Responsibility. This entails that we demand from our suppliers that they comply with global social, ethical and environmental standards, and that they ensure that their partners adhere to those same standards. As Proximus we want to leverage the scale of our supplier network to contribute to a better and greener world.
Carbon neutral thanks to efforts at different levels
As a carbon neutral company since 2016, Proximus has been setting the tone for years when it comes to climate-friendly business practices. The objective of reducing carbon emissions for its activities in Belgium by 70% in the period 2007-2020 was reached five years earlier than anticipated. Emissions that cannot yet be avoided are compensated for by investments in international sustainability projects. The company aims to achieve an additional 30% reduction of carbon emissions for its activities by 2025.
To attain this objective, Proximus is taking a number of initiatives, from focusing on green mobility for its employees to reducing the energy consumption of its networks, data centers and buildings. In 2018, the mobility budget for employees convinced 1,875 company car owners to abandon their parking spot at work and opt for carbon-friendly commuting solutions. And while all electricity consumed for operations in Belgium has come from renewable energy sources since 2009, Proximus continues to innovate in order to improve energy-efficiency. As an example, a recently implemented solution makes it possible to automatically and remotely adjust the capacity of mobile antennas according to the traffic. Following a successful trial period, the system, called Mobile Dynamic Power Management, was activated across Belgium and should enable the electrical power usage of mobile antennas to be drastically reduced.
On top of that, Proximus actively contributes to the circular economy, both in-house and together with its customers. In this context, over 2,000 tons of copper cable were recycled and thousands of tons of various electronic equipment were recovered in the past two years. In total, 87% of waste generated by Proximus' Belgian activities in 2018 was recycled, reused or reprocessed.
More than 1,200 Proximus employees have already signed for the future
Proximus is also a keen signatory of "Sign for my Future", the most widely adopted climate initiative ever in Belgium. With "Sign for my Future" the promoters want to call on all Belgians to speak out in favor of a strong climate policy by public authorities. Proximus supports the project with great conviction and is fully backed in this by its employees. In barely two weeks, more than 1,200 employees rallied behind this call.
Links