New Chief Officer and COO for the Enterprise Business Unit of Proximus
Regulated Information 30/06/2020 17:30 local time
Anne-Sophie Lotgering appointed as Chief Enterprise Market Officer and Christophe Van de Weyer appointed as COO in the Proximus Enterprise Business Unit.
The Board of Directors of Proximus approved the appointment of Anne-Sophie Lotgering as Chief Enterprise Market Officer. Christophe Van de Weyer was appointed as Chief Operating Officer within the Enterprise Business Unit. These appointments fit in with the replacement of Bart Van Den Meersche, who decided to end his active executive professional career on 1st of July 2020.
Anne-Sophie Lotgering, Chief Enterprise Market Officer
Anne-Sophie Lotgering will start in her new role on the 13th of July as Chief of the Enterprise Business Unit. This role is critical in the further development and growth of Proximus as the trusted partner and leader in telecommunication and ICT. To enable this, she will also explore and develop new ecosystems and partnerships to guarantee the future growth and development of the Business Unit activities in the quick and drastically evolving Enterprise market.
Ms. Lotgering was born in the UK and has French and Dutch nationality. She lives in Brussels and has spent many years working and living in different continents. Holding a degree in History from the Sorbonne University in Paris, she built an international career in sales & marketing in the Telecommunications, ICT and Energy industries and acquired strong experience in sales, strategic planning as well as group-wide transformation design and execution. Prior to joining Proximus, she worked for the Orange Group for over 17 years. She also worked at Microsoft, where she held the position of Services General Manager Central Eastern Europe in 2017-2018. Since September 2018, she occupied the position of Chief Digital & Marketing Officer and as such was a member of the Executive Management Board at Orange Business Services, the B2B division of the Orange Group.
Christophe Van de Weyer, Chief Operating Officer within the Enterprise Business Unit
Considering the important future challenges of the Enterprise Business Unit Christophe Van de Weyer has been appointed as COO. In this role, he will have a dedicated focus and play a broad and leading role in the multi-year transformation of the Business Unit. Mr. Van de Weyer will report in his function to the Chief Enterprise Market officer and will start in his new role as from 1st of July.
Christophe Van de Weyer holds a master degree in Commercial Engineering from KU Leuven and completed an Executive Education Program at Stanford Graduate School of Business. He can rely upon a successful global management consulting career with a track record of close to 20 years at Bain & Company, including eight years as Partner. In this role, he led the Benelux Telecom & Tech practice and was part of the practice leadership team of Europe and Middle East, advising executive teams of Telecom & Technology players in over 15 countries to reach their strategic and operational full potential. Christophe was also Bain's Global capability leader for B2B full potential in Telecom. Throughout his career, he built extensive experience in value creation planning, M&A, digital transformation and customer experience improvement.
Composition and role attribution of the company's Executive committee almost finalized
With the appointment of Anne-Sophie Lotgering as Chief Enterprise Market Officer and the appointment of Jim Casteele as Chief Consumer Market Officer in February, the position of CFO still needs to be confirmed. Former CFO Sandrine Dufour decided to give a new turn to her career as of June 1st and the selection process for replacement is still ongoing. Proximus hopes to finalize the process quickly and in the meantime, Katleen Vandeweyer has taken on the role of CFO ad interim since 1st of June, as she has already done successfully in the past.
In April, the launch of the #inspire2022 strategy, with a focus on networks, led to the creation of a specific Network Business Unit, integrating the Wholesale Business, led by Geert Standaert, His scope is not only the rollout of the networks of the future (5G and Fiber), backed up by an important investment plan but also to take different initiatives to open Proximus' network to external parties.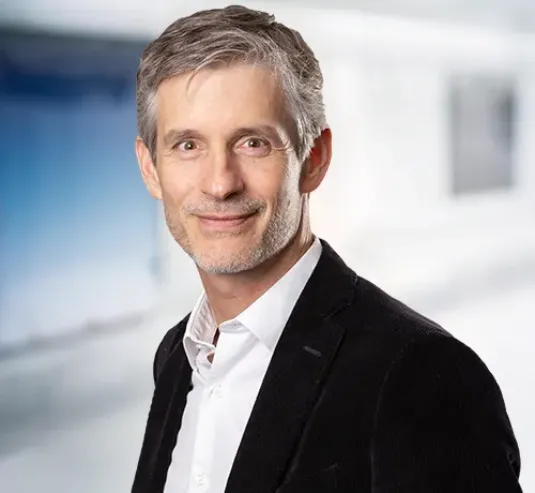 I'm very happy to welcome Anne-Sophie and Christophe in the Proximus management team to steer the future of our Enterprise Business Unit. They are both highly recognized professionals with extensive expertise in the international telecommunications sector. For this reason, in combination with the passion they have shown during the selection process, I am convinced they are fit for the job and will help to shape the future of Proximus and play an important role in the execution of our #inspire 2022 strategy.

I would also like to take this opportunity to thank Sandrine and Bart once more for their passionate contribution to the success of Proximus. It is with mixed feelings that we saw them leave, but above all I feel privileged to have had the opportunity to work with both of them. At the same time, I have full confidence in my team to ensure the growth we aim for and lead the company to new successes in execution of our #inspire2022 strategy.