Codit acquisition to boost Proximus' ambitions in the fast-growing market of Integration of People, Things & Applications
Proximus announces the acquisition of Codit, a Belgium-headquartered IT services company and a market leader in business application integration, API Management, Microsoft Azure and Internet of Things.
Codit uses a wide range of Microsoft technologies, including innovative cloud-based solutions, to provide consultancy, technology and managed services.
This acquisition will boost Proximus' ambition to become a Digital Service Provider, further strengthening its support to professional customers in their digital transformation through innovative
Acceleration towards digital & data-driven business models through integration
Enabling professional customers in their digital transformation journey is the cornerstone of Proximus' strategy. To be successful and able to differentiate in today's highly competitive and increasingly digital landscape, companies require efficient and innovative integration of people, things, data & applications in order to automate business processes and realize the transformation to new digital & data-driven business models.
Codit provides crucial business integration services and software solutions based on a wide variety of Microsoft Technologies, as well as an extensive portfolio of managed services. Through the integration of different business applications, Codit enables better collaboration between business units and teams, while facilitating interactions with a variety of business partners such as customers, suppliers, distributors, logistic partners and government authorities. The API-driven & cloud-based approach of Codit allows companies to gain insights in their data, optimize production lines or business processes and seize the growing opportunities of the Internet of Things.
A valuable addition to Proximus' world-class connectivity and IT infrastructure solutions
The acquisition of Codit is in line with Proximus' Fit for Growth strategy and the ambition to invest in key strategic domains, enabling Proximus to become a Digital Service Provider for its enterprise customers. Codit's skills and services in the area of application integration are highly complementary to Proximus' IT infrastructure expertise, and pave the way for a further extension of Proximus' partnership with Microsoft, one of the world's largest technology leaders.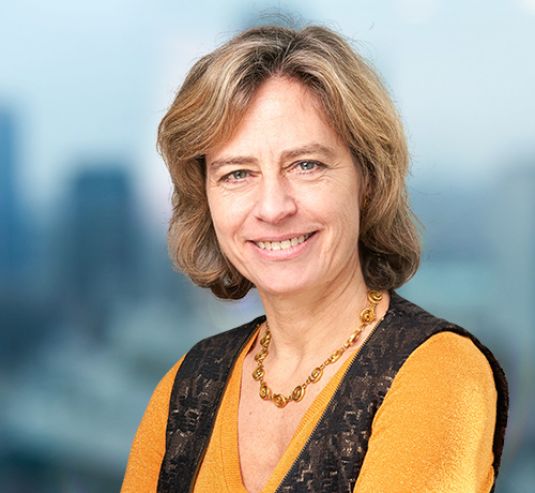 The Acquisition of Codit will fuel our ambition to become the partner of choice to guide enterprises in their digital transformation. We have built a smart & secure IT Infrastructure business on top of our world-class connectivity offering for enterprises. Codit's Application Integration skills are a highly valuable addition to that. This acquisition also represents another important step forward in the booming 'Internet of Things' economy. It is a powerful ICT ecosystem we are building here, fully in line with our ambition to be the enabler of digital transformation for our customers.
Codit, a fast-growing company seizing the opportunities of globalization
Having started as a Microsoft BizTalk Server specialist in 2000, Codit has grown substantially to become a leader in business application integration, API Management, Microsoft Azure and Internet of Things, generating a turnover of approximately 20M€ for fiscal year 2017. Today, Codit is one of Microsoft's most important European partners for integration and cloud solutions, employing over 160 highly skilled people in Belgium, Netherlands, France, Switzerland, United Kingdom, Portugal and Malta.
Headquartered in Ghent, Codit will continue to be led by the current management team, who will stay on board to continue executing the company's growth strategy. Codit will leverage its close commercial and technical collaboration with Proximus and the Telindus affiliates, to further reinforce its market position.
This acquisition is a great opportunity for Codit, our employees and customers. The combination of our Business and Application Integration expertise and Proximus' IT and connectivity infrastructure and large market presence, will help us deliver on our ambitions to connect everything. Together we will bring real automation in business processes and provide end-to-end managed, IoT- and data-driven services.
Financial details of the transaction have not been disclosed.