Proximus Group financial results – First quarter 2018

Proximus Group posts sound financials at the start of the year, with sustained growth of customer base, Domestic revenue and Group EBITDA
Value accretive strategy with increasing revenue per household driven by 4-Play growth, with a solid uptake of Tuttimus and Bizz All-In, reaching 404,000 subscribers end-March 2018
Continued net customer gain for Consumer and Enterprise segment, maintaining solid market shares in an increased competitive setting
BICS well supported by TeleSign, delivering synergies in line with expectations
Full-year guidance confirmed with in line first quarter results: Underlying Domestic revenue +0.9% and Underlying Group EBITDA +1.1%
Proximus continues to gain customers for Internet, TV and Mobile Postpaid, driven by convergent offers and dual brand strategy, while reinforcing its position in the Enterprise market
Proximus continued to grow its customer base for its main products, supported by the success of Tuttimus/Bizz All-In offers for which the base grew further to 404,000 by end-March 2018. At the same time, Proximus' no frills brand Scarlet confirmed its competitive position in the lower end of the market.
In the Consumer segment, Fixed services were driven by a growing TV and Internet customer base for both the Proximus brand and Scarlet. The Mobile Postpaid customer base increased by 3.3% compared to the prior year, while the net card loss in the declining Mobile Prepaid market was limited in the first quarter 2018 to about half of the year before.
The Enterprise segment revenue was up on higher ICT revenue, with a year-on-year better product/services mix, progress on Advanced business services and a high revenue from Mobile devices.
Proximus confirmed its competitive position in Belgium, closing the first quarter 2018 with its broadband market share at 46.6%, and its Mobile postpaid market share at 42,7%. Proximus increased its total Mobile market share to 39.1% and its digital TV market share to 36.9%.
Unique TV customers totaled 1,575,000, with +14,000 new subscriptions in the first quarter of 2018 (+ 3.9% year-on-year).
The total Fixed Internet customer base grew to 1,996,000 end March, with +14,000 Fixed Internet lines added over the first quarter (+2.7% year-on-year).
Fixed Voice totaled 2,595,000 lines, a decrease of 29,000 lines in the first quarter of 2018
(-3.2% year-on-year).
Mobile Postpaid customer base grew by 25,000 cards over the first quarter (+3.3% year-on-year), totaling 3,907,000. The number of Prepaid cards totaled 924,000 (-32,000 YoY), while a net amount of 14,000 M2M cards were added since the beginning of 2018 (+3.6%YoY).
3- & 4-Play households and small offices1 totaled 1,444,000 at the end of the first quarter, representing 49.2% of the total customer base, with +13,000 new customers in the first 3 months of the year (+3.9% year-on-year).
57.2% Convergent households and small offices, increased 1.6 p.p. year-on-year.
Strong financial performance on Domestic markets with revenue and EBITDA growth
Proximus posted a Domestic2 underlying revenue of EUR 1,121 million for the first quarter of 2018, 0.9% above that of the same period in 2017. This was driven by the revenue increase for Fixed Data and TV, compensating for the steadily eroding Fixed Voice revenue. Revenue from Mobile Postpaid services remained stable, with the "Roam-like-at-Home" price pressure mainly compensated for by the higher Mobile Postpaid customer base. Within a declining Prepaid market, the Mobile Prepaid revenue remained impacted by the accelerated customer base reduction in 2017 as a consequence of the Prepaid identification legislation.
For its Domestic operations, Proximus posted a first-quarter 2018 direct margin of EUR 840 million, up by 0.8% in comparison to the same period in 2017, in spite of a decrease from a high comparable base for the Wholesale segment, and the "Roam-like-at-Home" impact.
Proximus' Domestic expenses were up by 0.8% compared to the first quarter of 2017, with non-workforce expenses including, as expected, some higher commercial means and also a net negative impact of one-offs.
As a result of the higher margin in the first quarter 2018, Proximus posted a 0.8% increase in underlying Domestic EBITDA, totaling EUR 420 million. This includes a net regulatory impact of EUR -15 million. Excluding this impact, the first quarter 2018 Domestic EBITDA grew by 4.3%.
BICS increases its direct margin and EBITDA, well supported by TeleSign, delivering synergies in line with expectations
For the first quarter of 2018, BICS posted a direct margin of EUR 77 million, a year-on-year increase by 18.8%, including TeleSign's³ contribution. The higher direct margin resulted from boosting A2P messaging volumes and direct cost synergies.
BICS posted a first-quarter 2018 EBITDA of EUR 35 million, a year-on-year increase of 5.1%.
Sustained underlying EBITDA growth at Group level
Proximus Group ended the first quarter of 2018 with fairly stable underlying revenue of EUR 1,441 million, 0.2% down compared to the prior year. The Domestic underlying revenue was 0.9% up YoY, while BICS posted a first quarter revenue 3.9% below that of the same period in 2017.
In the first quarter of 2018, the Proximus Group underlying direct margin grew by 2.1%, totaling EUR 917 million.
Underlying operating expenses for the first quarter 2018 were up by 3.0%. This was mainly attributable to a cost increase for BICS, including the consolidation of TeleSign.
The underlying EBITDA of the Proximus Group for the first quarter 2018 totaled EUR 454 million, a 1.1% increase compared to the same period in 2017, or +4.3% excluding the regulatory loss.
Proximus' first quarter 2018 FCF totaled EUR 78 million. The decrease compared to the EUR 173 million for the same period of 2017 was mainly the consequence of higher cash paid for Capex (carry-over effect from 2017) and higher working capital needs, being mainly a timing effect. This was partially offset by a growth in underlying EBITDA and lower Income Tax payments.
Extensive investment in line with strategy, including the ongoing roll-out of Fiber for Belgium and continued enhancement of mobile networks
Proximus invested EUR 221 million in the first quarter of 2018, in line with last year's amount, and fully on track for its full-year 2018 capex guidance of around EUR 1 billion. Proximus continued its strategy to invest extensively in enhancing its networks and improving the overall customer experience. This includes the ongoing Fiber roll-out, as well as continued investments in mobile networks to maintain high-quality standards while data traffic volumes are boosted.
Full-year 2018 guidance reiterated
With the first quarter of the year closed, Proximus is well on track to achieve its provided 2018 full-year guidance of slightly growing Group EBITDA and nearly stable Domestic revenue, despite facing a negative regulatory impact and a highly competitive market.
Potential spectrum auctions aside, the 2018 capex is estimated to be around EUR 1 billion, including a further progress on Proximus' Fiber for Belgium project.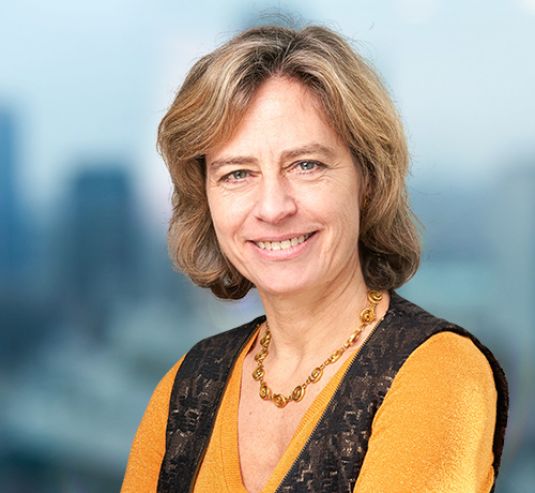 I'm proud of the good first quarter results delivered by Proximus, with customers, Domestic revenue and Group EBITDA growing in a more competitive environment.

We started the year on a good basis, achieving further customer growth for our main products (TV, Internet, Mobile Postpaid), in an intense competitive setting. This was once more supported by the good traction of our all-in offers Tuttimus and Bizz All-in, growing to 404,000 by end-March 2018. Our no frills brand Scarlet realized a strong customer acquisition quarter, occupying a good position in the price seekers segment

Although facing multiple competitive headwinds, we have also grown our Mobile Postpaid customer base by 25,000, while the prepaid base further eroded in a declining market

Our Enterprise segment sustained its solid position, firmly growing its mobile customer base and benefitting from a better product/services mix in ICT, and ongoing growth in Smart Mobility and convergent business solutions, offsetting the pressure on legacy products

As we expected, the impact from roaming and regulation remained elevated in the first quarter, causing a net Direct margin loss of EUR 15 million. Nonetheless, we achieved to grow the Domestic EBITDA by 0.8%, or +4.3% excluding the roaming and regulation impact

BICS closed a solid first quarter, with its direct margin and EBITDA increasing, supported by the contribution of TeleSign. The combination with TeleSign has visibly boosted BICS' strategic ambitions in the growing Application-to-Person market, while synergies are delivering as expected

In aggregate, the first quarter Group EBITDA ended 1.1% above the comparable period of 2017, keeping us well on track to end the year with a slightly growing Group EBITDA. To achieve this, we will continue our transformation journey to turn Proximus into a more customer centric and fitter organization, focusing on efficiency and simplification efforts to further structurally reduce our costs and transition towards a Digital Service Provider

We have been reassured by the regulator's issued market review, confirming our choice of network topology for our fiber roll out in Belgium. This allows us to continue our fiber project as we had planned. We are deploying an open fiber network and are pleased to have welcomed already a growing number of Wholesale customers on fiber. Given our commitment to keep our networks open and given the success in making commercial agreements, we see no need for regulation of our fiber network.
Households/Small Offices, with Small Offices being all customers of Consumer-SE. These are small enterprises with up to 10 employees.
Domestic is defined as Proximus Group excluding BICS.
TeleSign consolidated since November 2017.
Links