Proximus signs a Green Deal in Wallonia
On 27 November, we signed the Green Deal Circular Purchases in Wallonia.
At Proximus, we take care of our planet. We make the necessary efforts to reduce our waste and the use of new raw materials. Our ambition is therefore to become a truly circular company. The signing of the Green Deal Circular Purchases for Wallonia is an important step in this multi-year plan.
What is a Green Deal?
A Green Deal is a voluntary agreement between (private) partners and the government to start sustainable projects together.
Specific environmental objectives are set out in an agreement with a clear division of roles, a description of the expected results, the associated actions and the time schedule.
The learning network allows to share best practices with each other and thus accelerate the transition to a circular economy.
Proximus commits to circular economy
The current economic system of "take, make, waste" has reached its limits. This is why we are rapidly moving towards a more circular economy, which needs fewer resources and produces less waste.
As a responsible telecom operator, we want to continue to reduce our negative environmental impact. We will strengthen our current "CO2-neutral ambition" towards a net positive in order to be a truly circular company by 2030.
On 27 November, together with 110 other organizations, we signed the Green Deal Circular Purchases in Wallonia. We already signed the Green Deal in Flanders back in 2017. In this way, we will continue to do what is necessary to complete the circle and become a truly circular company.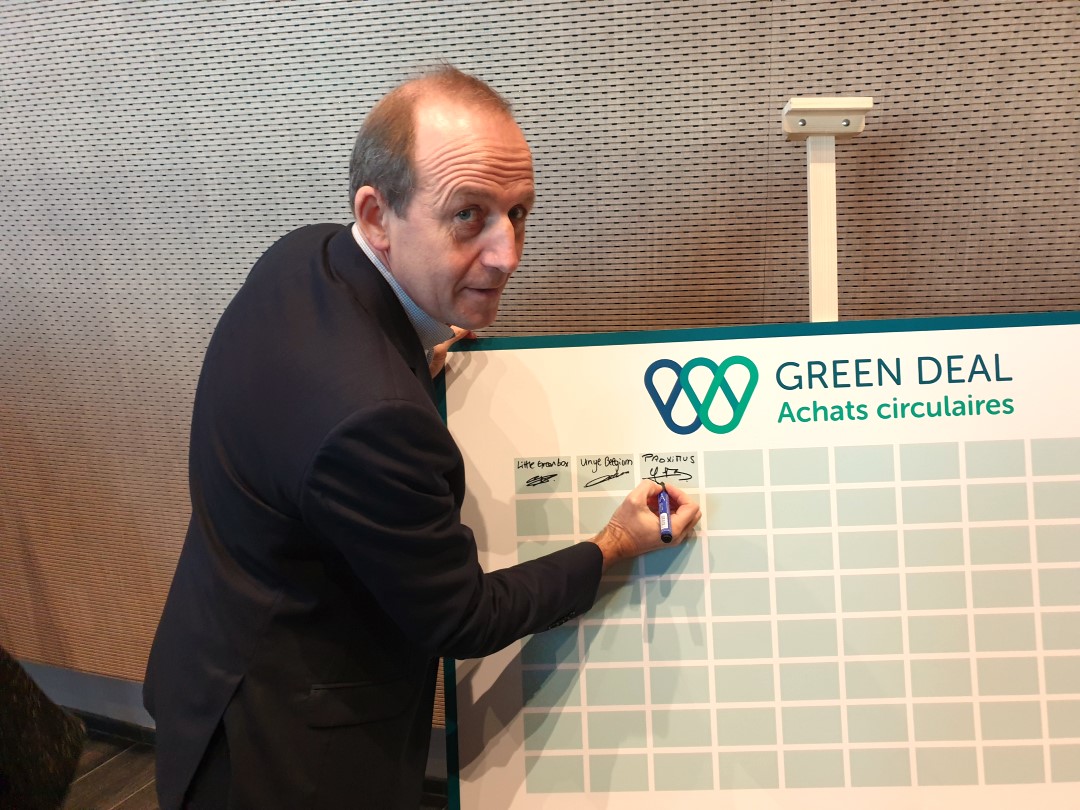 Wallonia on the road towards circular economy
Want to learn more? Visit the Wallonie.be portal!