Proximus goes all out for sports sponsorship of women and youth
Cyclo-cross: Proximus-Alphamotorhomes Cycling Team
Football: Proximus, partner of the "World At Our Feet Plan" and the Red Flames
Proximus wants to focus more on women's sports in order to respond, via its platforms (Pickx), to growing interest in this area and to fulfill its Think Possible brand promise. Besides the elite teams, Proximus wants to support promising young sportsmen and sportswomen, and offer opportunities to talented people. Both the new Proximus Alphamotorhomes Cycling Team and the "World At Our Feet Plan" of the Belgian Football Association fit into this strategy.
Cyclo-cross: Proximus-Alphamotorhomes Cycling Team
New this season is the presence of Proximus, which has affiliated itself with the Proximus Alphamotorhomes Cycling Team as a main sponsor for three years.
The team of 32 young cyclists (20 men and 12 women) will be presented in Waasmunster today. With Proximus as a new partner alongside Alphamotorhomes, the team hopes to move up in the ranks in its fourth cyclo-cross season and to hold its own among the more seasoned riders. The cyclo-cross riders of Proximus-Alphamotorhomes will take part in all the competitions of the Super Prestige and the DVV Trophy. Riders to watch are Belgian champion Axelle Bellaert, multiple Belgian BMX champion Mats De Ridder, and Dutch rider Joannathan Duinkerke, who as a "G-sportsman" (disabled athlete) became national cyclo-cross and road champion, and vice world champion in the time trial and on the road. Their first major cyclo-cross event of the 2019-2020 season will be the "Berencross" (Bears' Cyclo-cross) in Meulebeke, on Saturday 5 October.
As founder and organizer of the previous Bollekescross in Hamme, team manager Eddy Van Bunder is a household name in the cyclo-cross world. Van Bunder also worked as assistant team leader of the former Sunweb-Projob, where he set up the youth team. In 2016, he began developing his own team, with the objective of coaching young talented riders in a healthy and professional way. Last year, the team won no fewer than 83 victories, including 6 national titles.
For Proximus, sports in general, and cycling and cyclo-cross in particular, form an important part of our cultural heritage. As an active sponsor of Belgian sports, we pay special attention to women and young people who practice these sports. We are convinced that, through our commitment to the Proximus-Alphamotorhomes Cycling Team, we can help to increase the professionalism of women's cyclo-cross, while supporting talented young riders as they develop into top athletes.
With Alphamotorhomes, we have achieved a number of results we can be proud of these past few years, especially in the junior categories. Still, it's not always easy for a small team to face off against the big players, who try to snatch up our top talent early on. Thanks to Proximus, we are now in a better position to retain our young talent for longer, so we can reap the fruits of our investment in the cyclo-cross champions of tomorrow.
Fans of cyclo-cross won't miss a thing with Proximus Pickx
The cyclo-cross offering on the channels (Pickx Live and Proximus Sports) consists of:
Football: Proximus, partner of the "World At Our Feet Plan" and the Red Flames
Yesterday, at the Women's Football Summit, the Belgian Football Association presented the "World At Our Feet Plan", a program to boost and further professionalize women's football in Belgium. Proximus is a partner in this initiative. Here too, our aim is not just to promote elite sports but to support promising young athletes in amateur clubs and school teams. With reports and interviews on Pickx, as well as special events and tournaments, Proximus will devote more attention to girls' football and the Red Flames.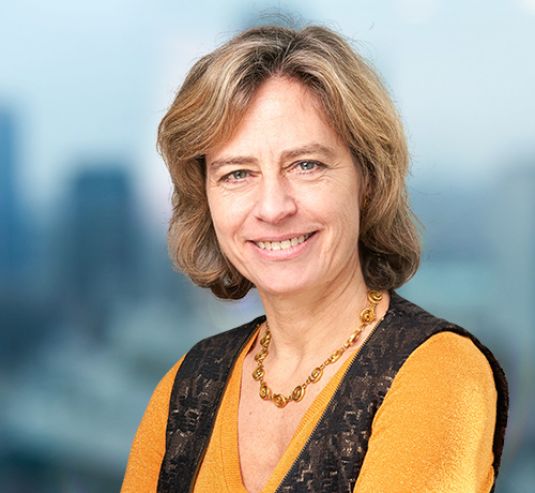 At the latest world championship, women's football proved that it can arouse strong sports emotions and draw big crowds. Women are clearly making their mark in this traditionally male-dominated sport. They put on a great show while exhibiting team spirit, motivation, and perseverance. I am proud of the support that Proximus can offer the national women's team and a number of other women's teams from which talented players will no doubt emerge to one day become Red Flames. I am certain that we can help them make progress and scale new heights.