Proximus launches "Epic combo", a pack tailored to millennials
As from the 2nd of April, Proximus extends its millennial product range with an 'Epic' pack. Epic combo meets all the needs of the younger generations, both at home and on the go. It includes a mobile subscription with endless data for the most popular video, music and social media apps. In addition, users enjoy unlimited high-speed Internet at home and can watch the most popular TV channels live or in replay mode via the Proximus TV app and website. For existing Epic customers there's good news as well: as from 1 April they will receive even more call minutes and/or mobile data for the same price.
Less than a year after the launch of Epic stories and Epic beats, Proximus is bringing a third Epic product onto the market. With Epic combo, Proximus now also has a pack in its range that is fully tailored to the specific needs and usage habits of millennials.
Epic combo is a pack that consists of the following products:
A mobile subscription with endless data* for:

streaming videos via Netflix, Proximus TV, Twitch and YouTube;
listening to music via Apple Music, Deezer, Google Play Music, SoundCloud and Spotify;
sharing experiences via Facebook, Facebook Messenger, Instagram, Pinterest, Snapchat, Twitter and WhatsApp.

On top of that, users receive an extra 4 GB of mobile data for their other usage, as well as 150 call minutes and unlimited texts.

TV everywhere and on several screens via the Proximus TV app and the Proximus TV website.** Users get free access to 23 of the most viewed TV channels, supplemented with regional channels and the most popular radio stations. What's more, they can go back up to 36 hours in the TV guide thanks to the included TV Replay option.
Super-fast Internet at home with an unlimited download volume.
Epic combo will be available as from April 2nd, 2019 for 64.99 euro per month. During the launch period a discounted rate will apply of 59 euro per month for six months.
There is also good news for existing customers with Epic stories and Epic beats:
From April 1st, Epic beats users will see their number of call minutes doubled to 120 (instead of 60 minutes). In addition to their endless data for music apps and social media they will now receive 4 GB extra data for other mobile data consumption (instead of 3 GB).
Epic stories users can count on 90 call minutes (instead of 60 minutes). They still have endless data for social media apps + 3 GB for other mobile data usage.
Millennials: connected anytime, anywhere and content on different screens
Millennials have a special approach to life. They are always connected, make intensive use of social media to share experiences, and want to have access to all their content anywhere and anytime. In June 2018, to meet this generation's expectations, Proximus launched Epic, a simple and attractive mobile offer for millennials, with unlimited data for the most popular music apps and social media.
Epic combo is going one step further down that path. Just like Epic stories and Epic beats, this product also came about after a process of co-creation with millennials and customers. Likewise, the focus on a digital customer service and the rejuvenated approach to communication are fully in line with the existing Epic offer.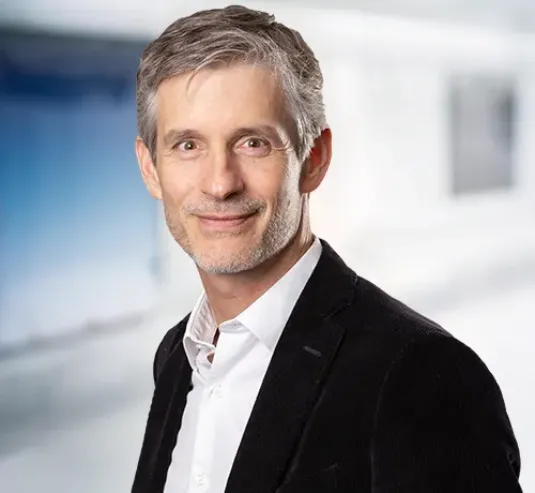 More and more consumers want to have access to their favorite content anytime, anywhere and on any device. With Epic combo, the latest addition to the Epic family, we want to remove the threshold for all uses of video content, whether on YouTube or on your favourite TV channel, live or on demand via our Proximus TV application. The launch of Epic combo is therefore another important step in the execution of our strategy, which aims to better meet the specific expectations of the Millenials generation in terms of connectivity and content consumption.
*Users can transfer data at the maximum speed for all their included Epic apps, until they reach 40 GB in Belgium. After that, the Internet speed for these apps will be lowered, i.e. to 512 Kbps. Next to this, Epic combo customers receive another 15 GB to surf at maximum speed with their endless Epic apps while traveling in the EU. Once they exceed this volume in the EU, they can keep on surfing at maximum speed at a price of 0,0054 euro/MB.
**Available channels:
TV

Dutch-language: Eén, Canvas, VTM, VIER, VIJF, Q2, Vitaya, CAZ, ZES, Ketnet, VTM KIDS, VTM KIDS JR
French-language: La Une, La Deux, RTL-TVi, Club RTL, Plug RTL, TF1, La Trois, AB3, ABXplore, TV5 Monde
German-language: BRF

+ regional channels depending on the user's place of residence.

Radio

Dutch-language: Radio 1, Radio 2, Studio Brussel, MNM, MNM Hits, Klara, Klara continuo, VRT NWS, Sporza Radio, Qmusic, Joe
French-language: La Prem1ère, VivaCité, Musiq'3, Classic 21, Pure, Bel RTL, Mint, Radio Contact, Nostalgie, DH Radio
German-language: BRF1 Radio
More information about the Epic offer is available at www.proximus.be/epic