The strategic cooperation between iMinds and Proximus will initially focus on refining LoRa network technology for a speedy roll-out of smart city applications
The Flemish digital research center iMinds and the telecom operator Proximus today announced the start of a strategic cooperation that will focus on aspects such as the Internet of Things (IoT) and smart city applications. Initially, the two partners want to take the lead in the further development, refinement and standardization of Long Range Low Power (LoRa) technology. LoRa is a new IoT network technology specifically developed to connect sensors and other devices to the Internet in an easy and cost-effective way. Thanks to the data provided by the connected sensors, smart city applications can be continuously adjusted; e.g. for optimized traffic flows and improved city mobility.
The Internet of Things (IoT) has huge potential. Billions of devices (household and industrial devices, cars, etc.) will deliver a constant data flow that can be translated into knowledge and allow us to take better decisions in every aspect of our lives. As IoT grows and matures, it will lay the foundations for the so-called smart cities, in which sensors and connected devices will make our way of living and working far more efficient. For instance, optimized traffic flows and improved mobility can help to tackle traffic congestion in Belgium.
However, these IoT sensors cannot be compared with Internet traffic as we know it today: the sensors have to run for decades, powered by a simple button cell battery, and often only send a limited amount of data per day. An efficient IoT therefore requires a network that is adapted to this new environment.
LoRa network technology takes these limitations into account; it is energy-efficient, cheap, and ideally suited to devices that occasionally send limited amounts of data. It's a bit like an SMS service for sensors. Given the disadvantages of traditional network technologies for efficient IoT communication (the limited coverage of Wi-Fi and the cost of 3G/4G/5G technologies), LoRa is also seen as a promising support pillar for the international roll-out of IoT and smart city applications. However, a lot of work must still be done to make LoRa a robust, standardized technology. Indeed, the international LoRa WAN standard is still in its infancy: the first large version was launched as recently as June 2015 and significant work on an expansion with improved applications is ongoing. iMinds and Proximus want to take the lead in this.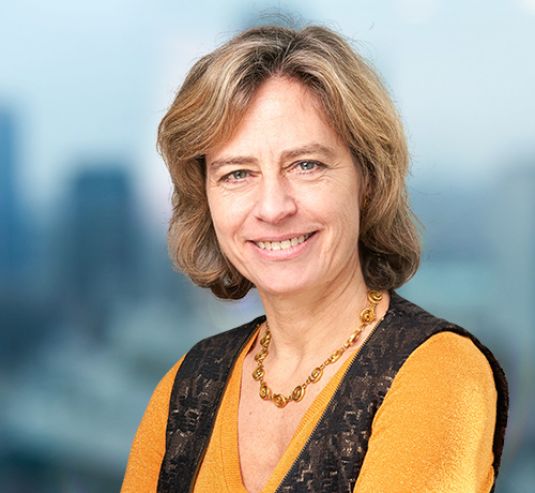 Right from the beginning, Proximus has been an active member of the international LoRa alliance, which is dedicated to the standardization of the LoRaWAN technology. iMinds is now also joining this alliance to introduce and implement the new LoRa solutions together with us. Thanks to the cooperation with iMinds researchers, we can now play an even more decisive role in the roll-out of smart cities, smart homes, smart logistics and smart industries.
But ultimately, we want to extend the strategic cooperation between iMinds and Proximus to other fields in the coming years. The expertise of our researchers in fields such as cloud computing, big data, digital TV, etc. is a perfect match for the core activities of Proximus.
The cooperation between iMinds and Proximus did not appear out of thin air: over the past few years, the operator has been collaborating with the digital research center on various projects.
The MISTRAL project (which ended in 2013) researched new technologies for sending video over the Internet, and based on the project results, Proximus was able to improve the efficiency of its network capacity.
The RAILS project (which also ended in 2013) investigated how train information could be shared efficiently with both train staff and passengers. The project resulted in a technology that can make the mobile connection between trains and stations more scalable and reliable, while taking into account challenges such as signal delays and bandwidth limitations.
The QoCON project (which ended in 2014) proposed solutions for the impending shortage of mobile spectrum during big events that can cause wireless connections to drop out. The project resulted in ways of quickly identifying free channels and interference sources, but also in solutions for the smart transfer of data traffic between wireless network technologies (such as Wi-Fi, 3G or 4G LTE).
The ongoing project SHIFT-TV is researching a new architecture for digital TV, with a focus on more efficient use of network technology and a better user experience.