Proximus and Tessares launch an innovative technology which combines the speeds of fixed and mobile networks: a world first!
Proximus has chosen the municipality of Frasnes-Lez-Anvaing to launch, as a world premiere, an experimental project that will make it possible to improve the Internet for its customers living in the most remote rural areas. For this, Proximus is relying on its partnership with Belgian start-up Tessares, which has developed this innovative technology making it possible to combine the speeds of the fixed and mobile networks on an existing line that is a long distance away from the street cabinet.
New technology launched as a world premiere
After a study phase and laboratory tests, it is in Frasnes-Lez-Anvaing that Tessares' innovative solution will be monitored and tried out in real-life situations by Proximus customers living in the remotest areas. The technology developed by Tessares makes it possible to combine the bandwidth of the customer's fixed network with that of the 4G network in order to significantly improve the customer's fixed Internet experience.
Collaboration with Tessares for an experimental test
Proximus has deliberately opted for an open innovation culture and chosen to co-create and work with partners rather than developing and marketing everything under its own brand. It is in this spirit that Proximus regularly looks for solutions with start-ups and universities.
It is with this in mind that, in April 2015, Proximus and the investment fund VIVES II - Louvain Technology Fund invested in Tessares, a spin-off of the Catholic University of Louvain (UCL) based in Louvain-la-Neuve. Tessares' objective is to become the reference provider of telecommunications network convergence software. The technological collaboration between Tessares and Proximus is based on the "Multipath TCP" standard, a generic solution intended for telecom operators worldwide. Once adapted to the telecom operator's criteria, such as the performance of the access network, the requirements specific to the applications that the operator uses, and the needs of its customers, this convergence solution delivers astonishing results. In Belgium, Tessares and Proximus are pioneers in developing software solutions based on the "Multipath TCP" standard.
"We are delighted that our development team, comprising the most skilled Multipath TCP software engineers, has evolved our solution to a high level of maturity enabling this large-scale trial with real customers. This open-source-based technology has been enhanced with path management, giving an operator the agility and programmability to enable intelligent traffic routing for optimized usage of xDSL and LTE assets. Numerous other scenarios have been made possible such as directional boosting. In addition, the system has been tuned for high performance on existing home gateways from various vendors, and supports the trend towards SDN/NFV. We are grateful for the confidence Proximus has shown in the solution which has led to substantial interest from operators across Europe, Asia Pacific and America."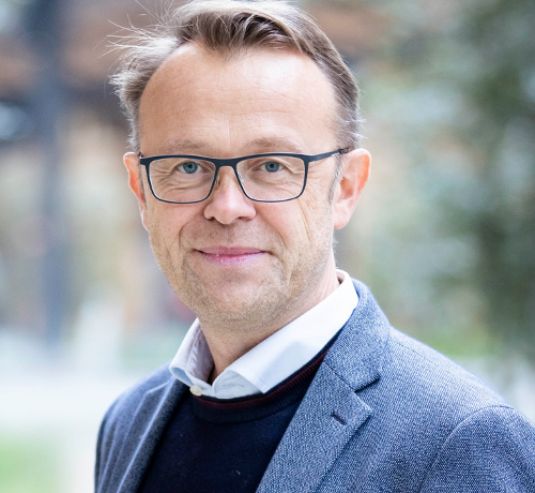 "Proximus has always been at the cutting edge of innovation when it comes to fixed and mobile Internet, the aim being to offer its customers the best possible experience. Today, we're proud to be able to test, in partnership with Belgian start-up Tessares, the latter's innovative technology which makes it possible to combine the bandwidth of our two networks (DSL and LTE) and, we hope, achieve a new milestone in satisfying our customers in the remotest areas."
Very high speed, even for the longest Internet lines
By offering VDSL coverage (and therefore HD TV) to 92.4% of households in Belgium, Proximus holds a leadership position in Europe. To activate the technology and its advantages, Proximus rolls out optical fiber to the street cabinet. As much as 21,000 km of optical fiber have already been deployed to cover some 25,000 street cabinets. In 2015, close to 1,000 new street cabinets were installed. And the same level of deployment is planned for 2016.
Despite all these efforts, the remotest places do not yet benefit from super-fast Internet since, at more than 1,600 meters away from a street cabinet, an attenuation effect cancels out the efficiency of VDSL technology. Proximus therefore continues to search for solutions that would make it possible to extend access to super-fast Internet. In Wallonia, this goal ties in perfectly with the dynamics of the Digital Plan developed by minister Marcourt, who aims to ensure there is access to super-fast Internet throughout the Walloon Region.
At Frasnes-Lez-Anvaing, Proximus TV is available to 84% of households. Investments recently agreed to in this municipality now enable more than 60% of the population there to benefit from ultra-fast speed, and therefore High Definition TV and speeds of up to 100 Mbps. In addition, the municipality has very good 4G coverage. By combining the strengths of Proximus' fixed network and 4G network, Tessares' technology could deliver a solution that overcomes the attenuation effect and thus extend ultra-fast fixed Internet access to more customers.
In the coming weeks, all Proximus customers in Frasnes-Lez-Anvaing who have the right profile to test the solution will receive a letter explaining how to take part in the project. Tests will start among the first customers in July 2016 and will continue for several months. At the end of this first phase, Proximus will assess whether it will be appropriate to deploy this technology on a larger scale.