Carbon emissions

100% renewable electricity

Fossil fuel free management cars

100% renewable energy

Net-zero emissions (in line with SBTi)

Circularity

90% waste recycled

Truly circular
Zero waste (100%)

2019
2025
2030
2040
The road to net-zero emission
Breakdown of Proximus CO2 footprint in 2021 (Scope 1 – 2 – 3)
(the figures are rounded)
Breakdown of Proximus CO2 footprint in 2020 (Scope 1 – 2 – 3)
Scope 1: 6% - 27% Ktons Direct emissions from fossil fuel combustion and refrigerant gases
Scope 2: 0% - 0 Kton Own indirect emissions from affiliates electricity usage
Scope 3: 94% - 433 Ktons Proximus' indirect emissions in the value chain
Scope 3 includes:
Procurement 79% ,Goods & services, Upstream transportation and distribution
Proximus' operations4%: Fuel & energy (excl 1 & 2), Waste, Business travel, Employee commuting
Customer use of products 17%, Leased assets, Downstream transportation and distribution, Use of sold products, End-of-Life treatment of sold devices
Scopes 1 and 2: Our direct and indirect emissions
Looking at our carbon footprint, we are managing our own emissions quite effectively. Since 2019, the company made the switch to 100% renewable electricity for example. At the same time, Proximus is working on creating a more energy-efficient network by focusing on its technical buildings, mobile network, fixed access network and data centers. And it's also investing in more sustainable transportation, for instance through the CULT project in Antwerp, a joint delivery platform in collaboration with companies like Danone, Delhaize, Jacobs Douwe Egberts, Pro-Duo, Telenet and Torfs.
To date, 26.6 Ktons of our own emissions remain to be reduced in order to reach zero by 2030. As such, we have focused on electricity sourcing and electricity consumption. In 2019, we made the switch to 100% renewable electricity. Additionally, we are working on creating a more energy-efficient network by focusing on our technical buildings, mobile network, fixed access network and data centers, and have invested in more sustainable transportation.
Scope 3: Indirect emissions resulting from our value chain
Our indirect emissions, which are highly concentrated within our procurement activities, are 16 times the amount generated by our own operations. They account for about 94% of our indirect emissions.
Of the emissions generated by our value chain, more than half are concentrated among our top 18 suppliers and the other half is generated by a long tail of over 4,000 vendors: a combination of large global enterprises and smaller, local players who often lack the resources needed to manage their carbon footprints.
Reducing these indirect emissions is our main challenge; it requires our suppliers to commit to reducing their GHG emissions and engaging more sustainable supply chains.
On the road to true circularity
The

5

Circular Business Models

1
Circular Inflow

Baseline & target set for CPE
Refurbished phones offer
Fairphone in catalogue
CPE redesign done

Network design assessment

New circular headquarter building

2
Sharing Platforms

Mobile network sharing

3
Product-as-a-Service (e.g. Lease model)

CPE-as-a-Service model (residential segment). Smartphone-as-a-Service model (enterprise segment)

4
Product Use Extension

Repair & refurbishment of devices

Resell of network equipment

Refurbished offers for furniture and assets

5
Resource Recovery (End of life recycling)

Collection program for CPE & smartphones

Recycling upon network phase out
For circularity, we have identified the relevant circular domains for telecommunication providers as:
Devices
Network & data centres
Real estate & facilities
Several initiatives are in place across all 5 commonly accepted circular business models. For example, we have refurbished phones in our catalogue, we design the devices we put in the market so they are easy to refurbish. We also do this for our network, where we recover both copper & network equipment and are sharing our mobile network with Orange.
Furthermore, we have a zero-waste ambition by 2030. We currently convert 12% of our residual waste into electricity & heat energy in waste treatment facilities and recycle, reuse, or reprocess the remaining 88%.
Initiatives for reaching our ambitions
Our future initiatives can be found in 3 main action domains:
Energy, circularity & supply chain are the main areas to achieve our net-zero & truly circular ambitions
Energy, circularity & supply chain are the main areas to achieve our net-zero & truly circular ambitions
Ambition

100% renewable energy

Truly circular

Net-zero emissions

Action domains

Energy

Fossil fuel free buildings
Clean transportation
Energy efficiency programs

Circularity

Filling the gap accross the 5 circular business models with focus on:

mobile devices
refurbishment in enterprise segment
circular network plan
waste plan

Supply chain

Strong Supplier Engagement Program

2030
2040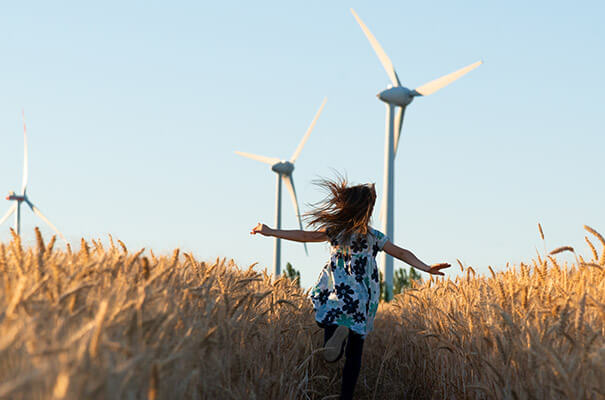 Energy
To achieve 100% renewable energy by 2030, we will stop using fossil fuel in our buildings and fleet and ensure that our suppliers and partners follow our lead. We will also focus on efficiency programs that mitigate the high energy use associated with telecom infrastructure to maintain a flat electrical consumption. Plus, we will continue to phase out our technical buildings and renovate our headquarters in Brussels to have zero emission by 2027. Our other office buildings will get alternative heating technologies.
Furthermore, we want to implement a completely green, local electrical supply for our company. We already use 100% green electricity. And by 2026, we will work with more local energy sources, through our own investments and long-term partnerships with Belgian wind and solar plants.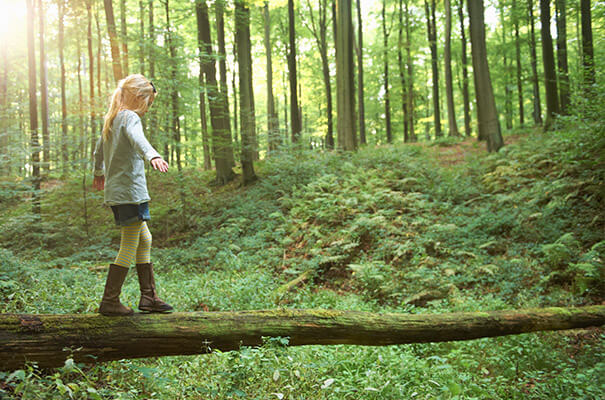 Circular
Across the 3 relevant telco domains, we will become truly circular by 2030 by:
Implementing a further circular push for mobile devices by addressing our mobile business models, increasing recycling habits, and more conscious buying.
Promoting refurbishment in the enterprise sector by deploying an effective return flow of B2B devices.
Continuing to enhance our circular network and set circularity targets for the equipment in our customers' homes and offices.
Developing a roadmap detailing the clear steps to be taken to fulfil our zero-waste ambitions by 2030.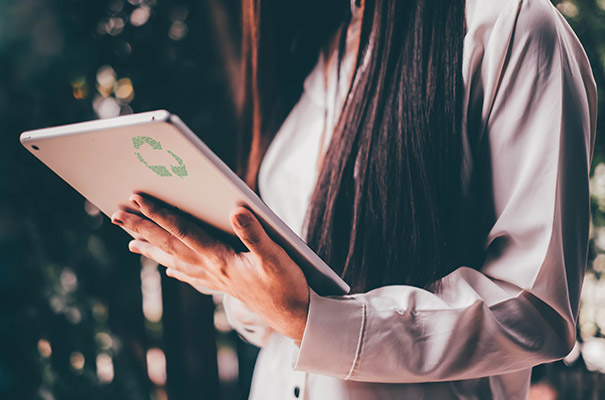 Value Chain
We will continue to work closely with our suppliers to encourage them to reduce their carbon footprints and achieve more sustainable supply chains. In addition to our Circular Manifesto, we will be implementing clear and binding commitments, with detailed expectations and KPIs for our suppliers.