Our customers interact with us in several ways: in person, on the phone, through digital platforms like our website or MyProximus. By improving these customertouchpoints and offering hasslefree interactions, we are committing to exceeding expectations every time customers are in touch with us.
Our continuous effort to optimize our digital tools – while maintaining a human approach – brings us closer to our customers and drives our Net Promoter Score.
Acting upon customers feedback
We have taken great strides in improving and redesigning our customer journeys, calling on our customers themselves. Our approach ensures that we include our customers from the start of the design process and guarantees that we build an intuitive, digital-first customer experience.
Through "Voice of the Customer", our customer feedback platform, we collect and analyze residential and enterprise customer feedback. This allows us to act on it swiftly. In 2022, we furtherrolled out "Voice of the Customer" dashboards for all customer-facing employees and launched several surveys for enterprise customers.
We also set up an "Executive Advisory Board" with some of our key enterprise customers to capture their feedback on strategic topics and foster a closer customer relationship. We have also developed a customer experience dashboard to map and track the drivers of customer satisfaction and dissatisfaction, enabling root cause analysis and preparation of action plans.
This has allowed us to greatly improve the customer journey, primarily focusing on administrative and technical assistance journeys. For instance, the digital interactive bill and advanced analytics recommendations for our customer-facing agents have enhanced the assistance journey for residential and enterprise customers.
However, we acknowledge that we need to continuously improve, for instance by enhancing the experience of our SME customers.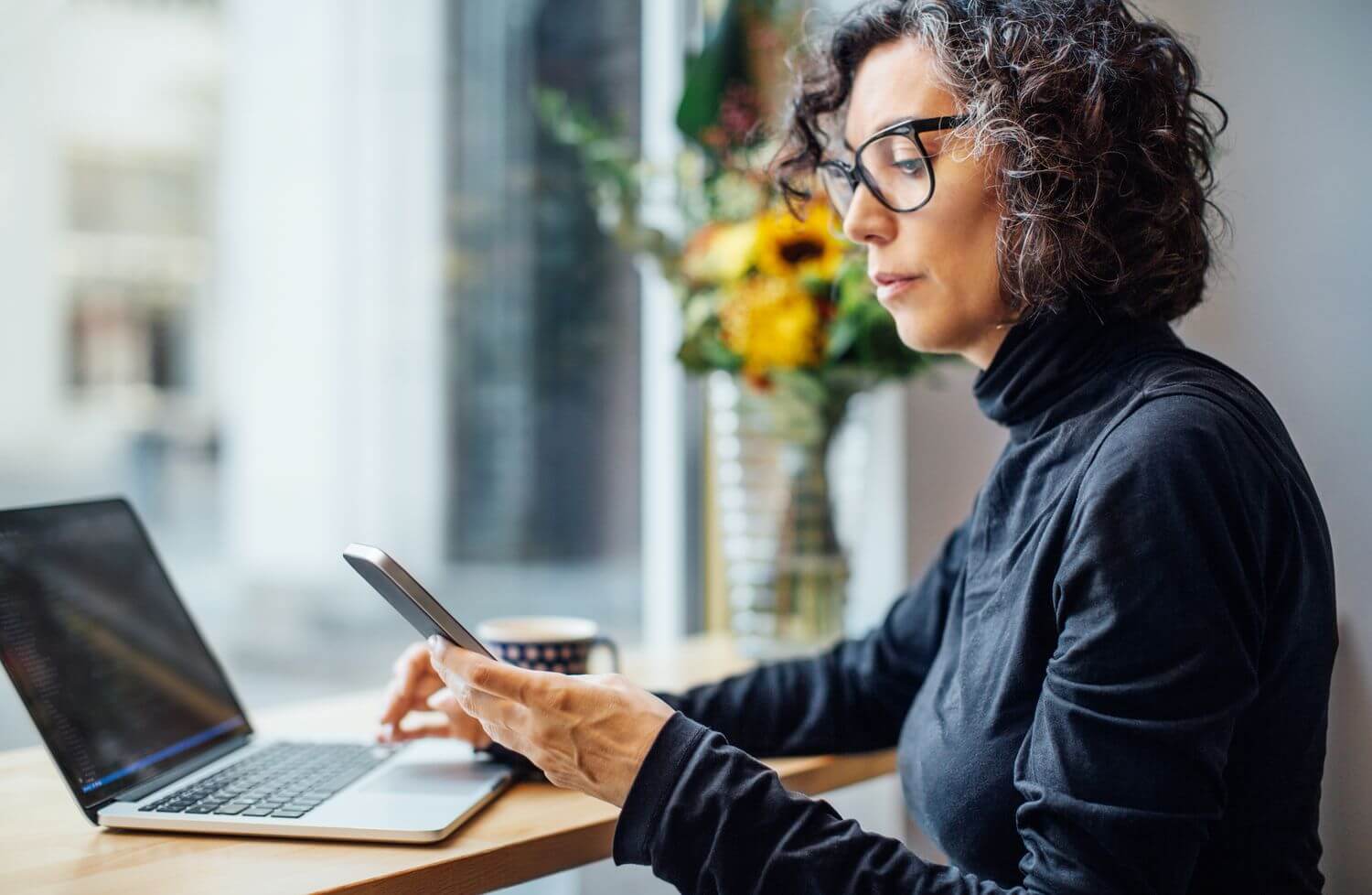 Improving customers interactions
Increasing digital self-service options
MyProximus-app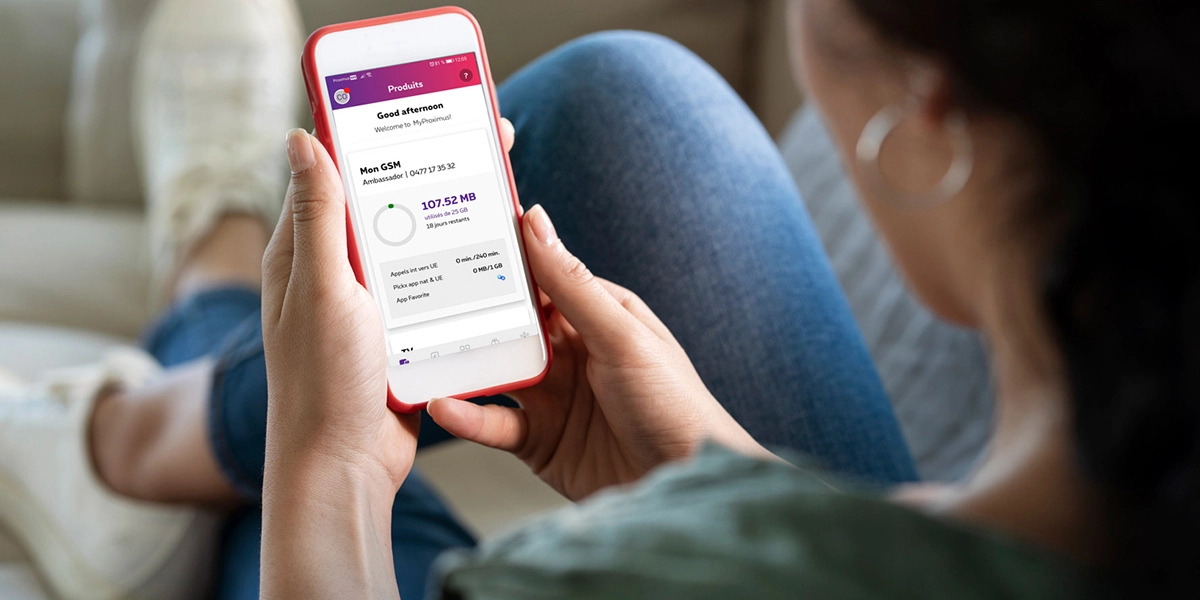 Since its creation, we've continuously improved the MyProximus app for residential customers, making it more relevant, intuitive, stable and efficient. The app clearly details the customer's subscription, usage, and normal and extra costs.
Additionally, we introduced new features, such as an interactive view of the billing history, a new welcome screen including links to our Pickx entertainment platform and our e-Press offer, and an update to MyFootprint, allowing the app to give the customer more accurate insight into their ecological footprint.
For our enterprise customers, we streamlined the interface of the MyProximus app for professional mobile end-users to show the same features as the residential customers' interface. We have also expanded the self-service functionalities in billing, technical assistance, and mobile, fixed and ICT contract management, as well as revamping the flow of our online ticket creation.
Digital bill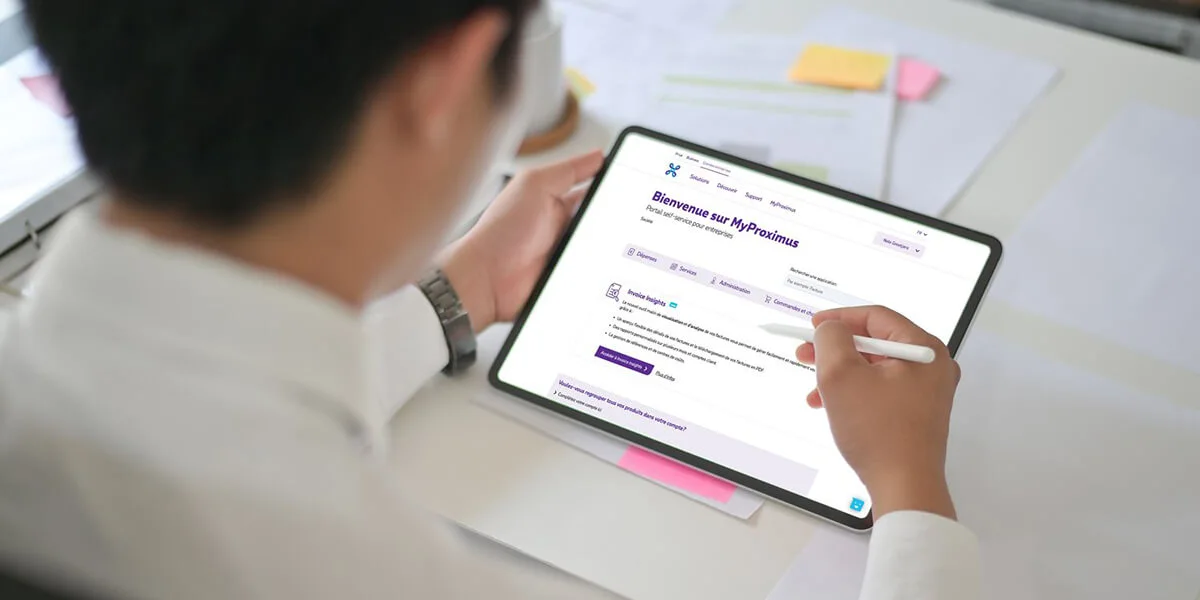 Since September 2021, it has been easy for customers to navigate and understand the different details of their bills. There is no need to download a PDF document or call Customer Service. Instead, a clear overview with information about their plan or subscription, usage, one-time charges and other costs is accessible with just one click.
Proximus Assistant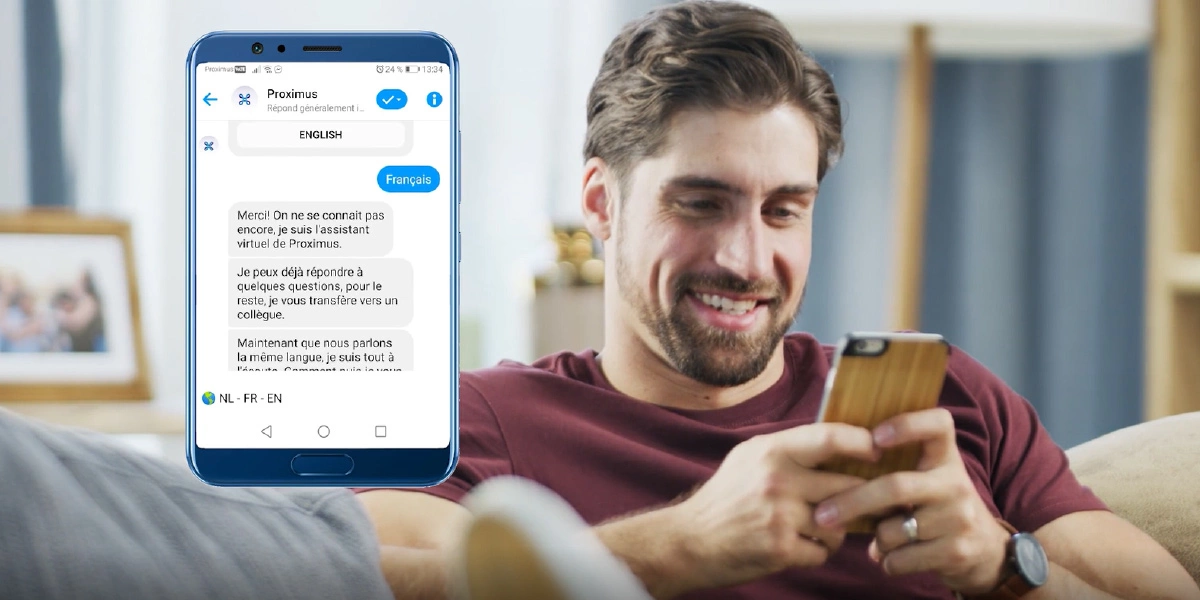 Proximus Assistant is a chat service for customers who use our website or app. Proximus Assistant now answers questions about lost and stolen devices, forgotten PIN and PUK codes, questions about TV options and payments
In-home Wi-Fi experience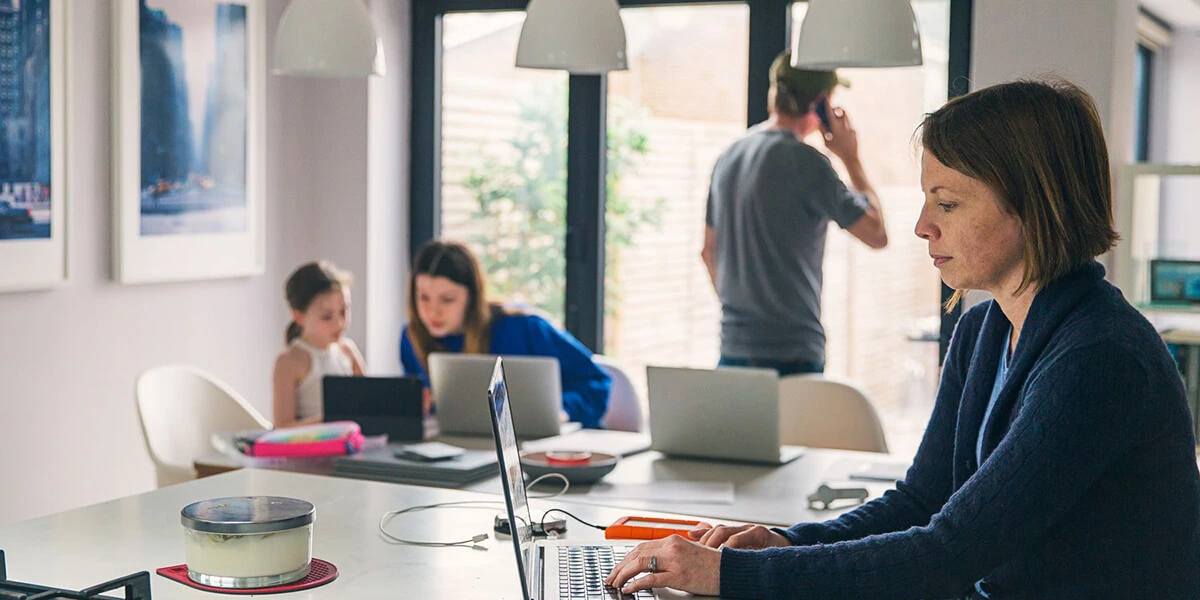 In a context where the quality and performance of the internet and Wi-Fi at home or in the office are becoming increasingly crucial, we launched our new Internet Box, enabling a faster, smarter, safer, and more energy-efficient Wi-Fi connection. Equipped with Wi-Fi 6 and Mesh technologies, it offers the fastest in-home Wi-Fi experience on the market, with surfing speeds up to 40% faster than Wi-Fi 5. The Internet Box was also designed to be more environmentally friendly: it uses 24% less energy than the previous generation and the casing is made entirely of recycled plastic.
Our Smart Wi-Fi solution manages all connections and automatically adapts to provide customers with the best Wi-Fi coverage at home.
Lastly, we have introduced a set of quality checks that our technicians are required to perform when visiting a customer. This guarantees that all services work properly, improving our first-time-right score, as well as our product and customer satisfaction rates.
Digitizing our sales channels
Multipurpose screens in shops
Using our digital screens, customers have easy access to all the information they need to make the best choices. Options include a "pack recommender" tool, a price catalogue (for packs, promotions and specific devices), a comparison tool for mobile devices, the possibility to order a wide range of accessories and direct access to the Proximus website.
Omnichannel shopping baskets
Customers typically start a shopping experience online, and sometimes finish it during a shop visit (or vice-versa). For that purpose, we have digitized interactions with customers across all sales channels through virtual shopping baskets. Customers can consult their baskets anywhere and anytime they want and complete their orders as soon as they finalize their decisions.
Balancing digital and human interactions
Our vision is to combine the best digital technology with the best human interaction to provide the most efficient customer experience.
Thanks to the digitalization efforts mentioned above, our experts can focus on assisting our customers who have more complex questions.
Sales people in our Proximus shops play a crucial role for customers who feel more comfortable with face-to-face interactions. We focus on maximizing the positive impact of these interactions and we reinforced the first-time right approach.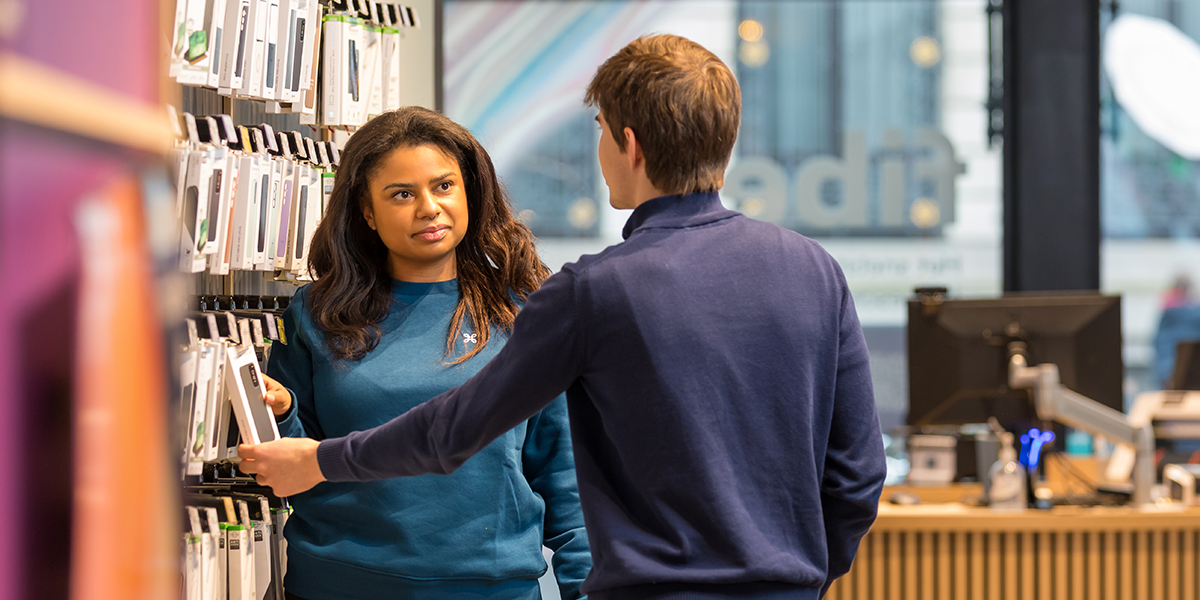 More brand promoters, across brands and segments
Proximus aims to become the operator with the best brand recommendation on the Belgian market. We measure our brand recommendation with the Net Promoter Score (NPS). We ask customers how willing they are to recommend our brands to friends and family. Their responses give us insight into their brand loyalty.
In the residential market, our Mobile Vikings and Scarlet brands are already NPS leaders in the mobile and fixed segments respectively. In the convergent segment, the Proximus brand more than doubled its NPS over the last 3 years and reduced its gap vs. benchmarks. In the enterprise market, the NPS of our small enterprise customers increased in 2022.
Accounted customers also showed a better NPS, mainly thanks to our network enhancements, account managers and customer service officers.