We measure our customer experience and loyalty through the Net Promoter Score (NPS).
In our journey to reach those ambitious NPS, we made progress in 2021 in transforming into a company that offers best-in-class experiences to its customers, combining the best digital technology with the best human interaction. This transformation allows us to be more efficient while adapting swiftly to changing markets and evolving customer expectations.
Acting upon customers feedback
Our customer-feedback platform "Voice of the customer" allows us to collect and analyze residential and enterprise customer feedback and act on it swiftly.
In 2021, an average of 35,000 customers per month participated in our surveys and we contacted more than 15,000 customers to address issues they raised.
In 2021, we have taken great strides forward in improving and redesigning our customer journeys, calling on our customers themselves. Our journey approach ensures that we include our customers from the start of the design process, and guarantees that we build an intuitive, digital-first customer experience. For example, we conducted over 100 interviews with enterprise customers to co-create and validate our enterprise digital roadmap.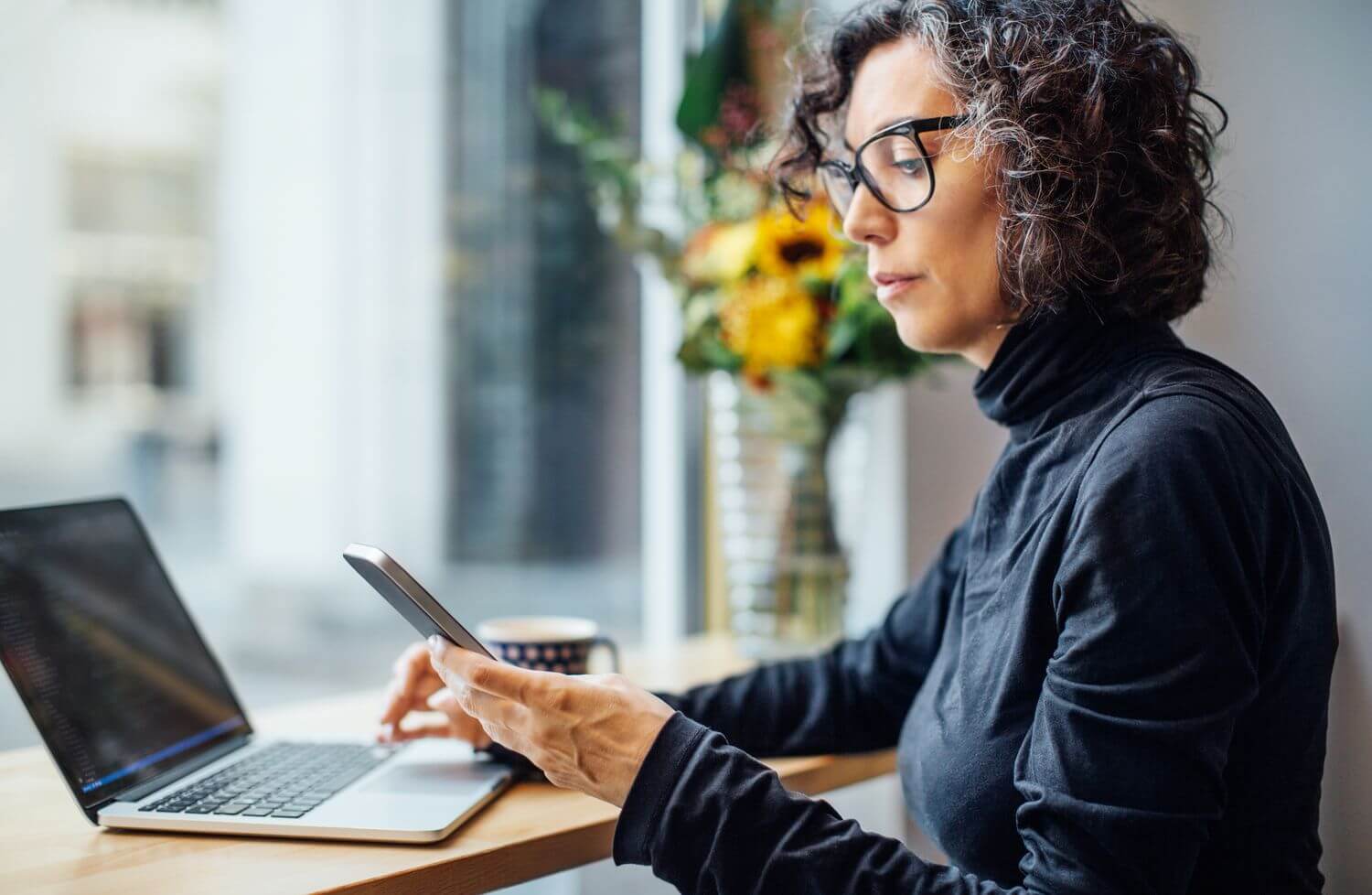 Improving customers interactions
Increasing digital self-service options
MyProximus-app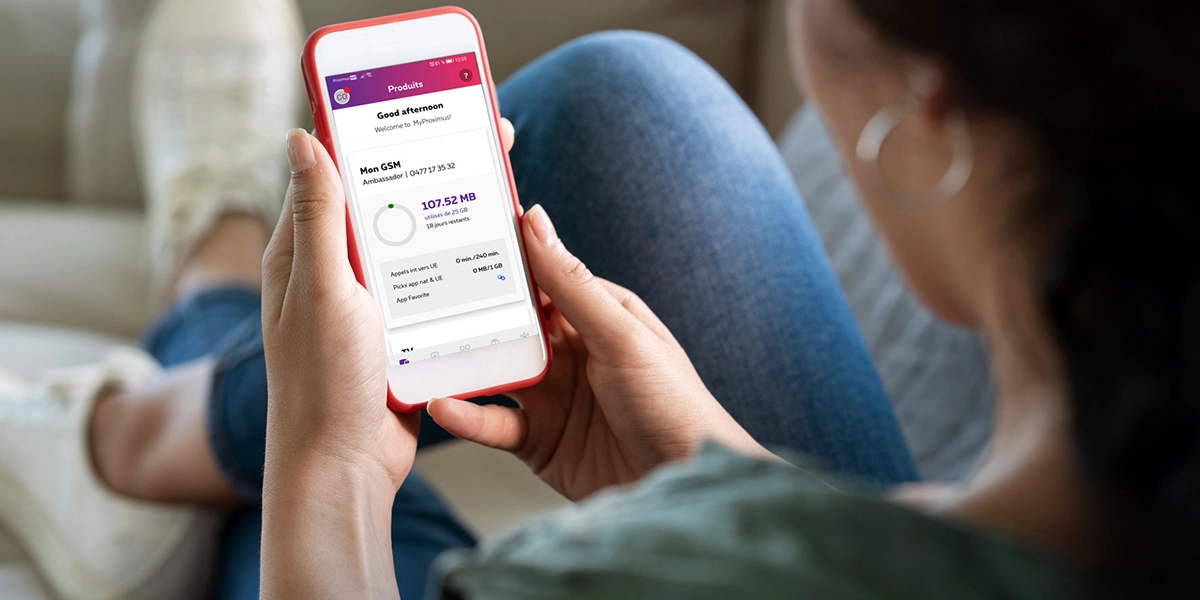 We are continuously increasing our digital self-service options. They make it easy for our customers to manage their products and services. In 2021, we extended the options on our MyProximus app. Both the web-based application, mostly used by our enterprise customers, as well as the mobile app, developed with our residential customers in mind, were upgraded to create a more user-friendly environment
Digital bill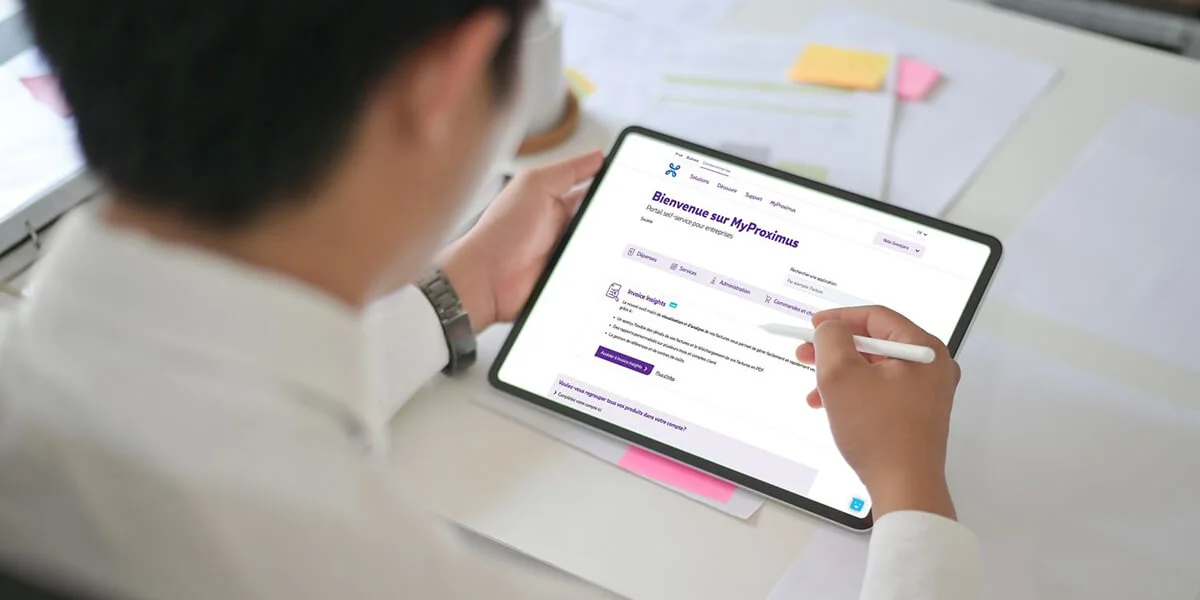 Since September 2021, it has been easy for customers to navigate and understand the different details of their bills. There is no need to download a PDF document or call Customer Service. Instead, a clear overview with information about their plan or subscription, usage, one-time charges and other costs is accessible with just one click.
Proximus Assistant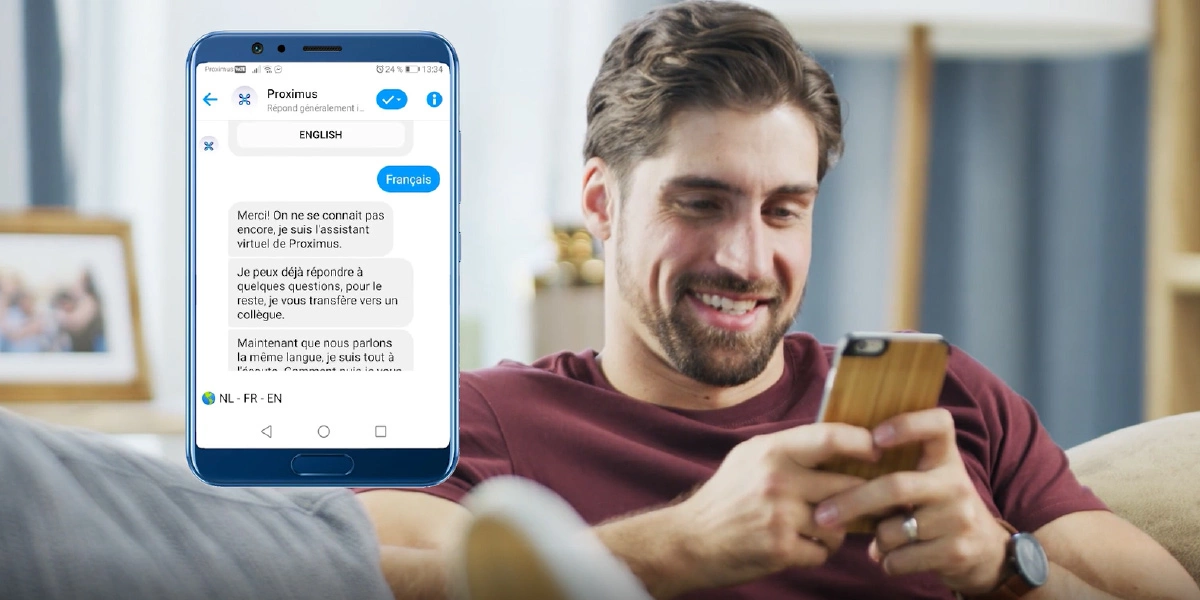 Early 2021, we improved our chat service for customers who use our website or app. Proximus Assistant now answers questions about lost and stolen devices, forgotten PIN and PUK codes, questions about TV options and payments
Better in-home experience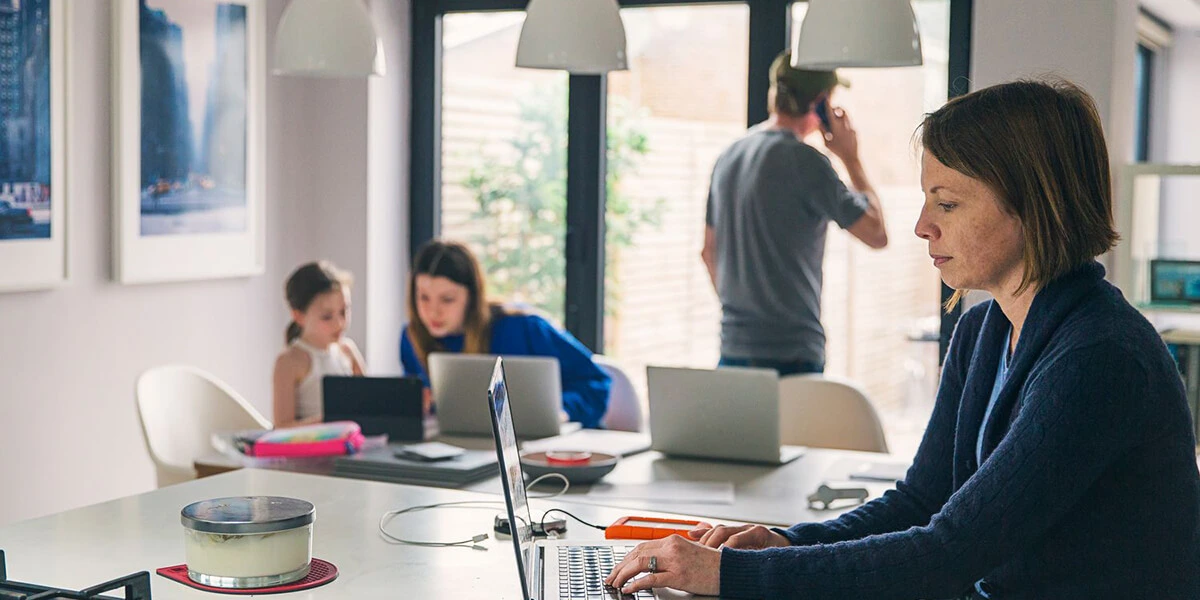 With the continuous technical improvements to our modems and boosters, we provide better in-home experiences. In MyProximus, the Smart Wi-Fi feature manages all the customers connections and adapts to provide them with the best Wi-Fi coverage . During interventions, our technicians now perform a speed test on the modem and a Wi-Fi test in up to three locations in the customer's home. If necessary, they make adjustments so that customers enjoy reliable Wi-Fi everywhere.
Digitizing our sales channels
Multipurpose screens in shops
Using our digital screens, customers have easy access to all the information they need to make the best choices. Options include a "pack recommender" tool, a price catalogue (for packs, promotions and specific devices), a comparison tool for mobile devices, the possibility to order a wide range of accessories and direct access to the Proximus website.
Omnichannel shopping baskets
Customers typically start a shopping experience online, and sometimes finish it during a shop visit (or vice-versa). For that purpose, we have digitized interactions with customers across all sales channels through virtual shopping baskets. Customers can consult their baskets anywhere and anytime they want and complete their orders as soon as they finalize their decisions. In 2021, we recorded 74,000 instances where customers added items to their shopping baskets on one occasion, completing the purchase later.
Balancing digital and human interactions
Our vision is to combine the best digital technology with the best human interaction to provide the most efficient customer experience.
Thanks to the digitalization efforts mentioned above, our experts can focus on assisting our customers who have more complex questions.
Sales people in our Proximus shops play a crucial role for customers who feel more comfortable with face-to-face interactions. In 2021, we focused on maximizing the positive impact of these interactions and we reinforced the first-time right approach.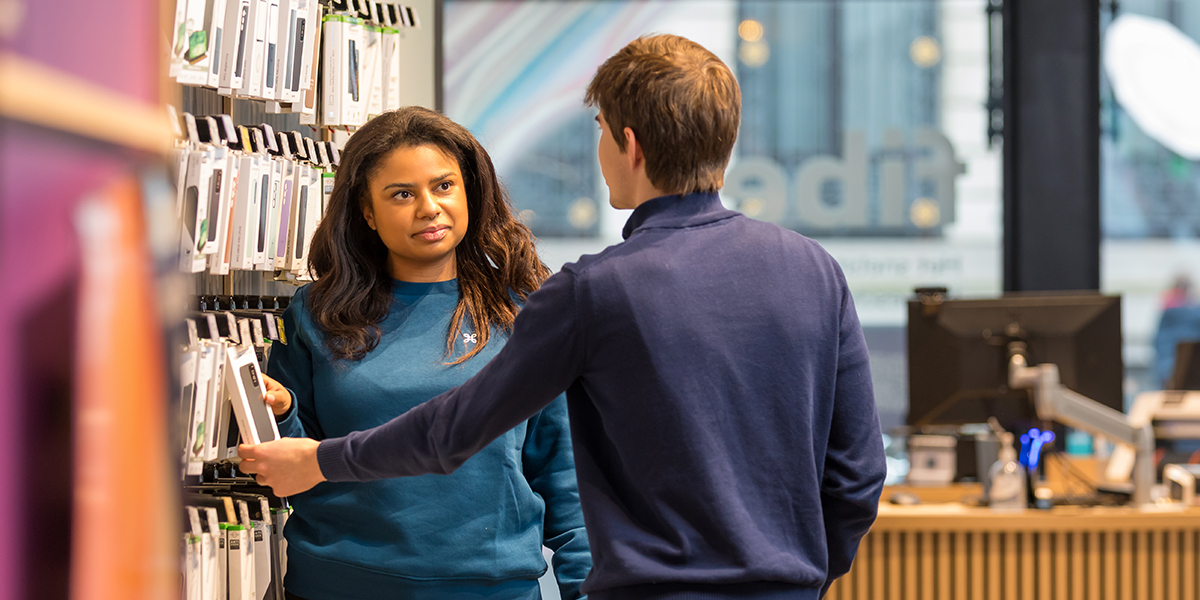 The Net Promoter Score (NPS)
Ultimately, we want our customers to become brand promoters. We aim to become the operator with the best brand recommendation on the Belgian market by the end of 2022.
We measure our customer's loyalty using the Net Promoter Score or NPS. We ask customers how willing they are to recommend our products or services to others. Their responses give us insight into their overall satisfaction level.
The NPS of our convergent residential customers increased over 2021, whereas the NPS of our small enterprise customers decreased from the previous year. The pandemic may have had some influence on these results.
The NPS of our biggest corporate customers improved significantly over 2021 thanks to our dedicated account teams.
With Mobile Vikings, which we acquired in 2021, and Scarlet, we now have two brands with leading Net Promoter Scores in Belgian telecom.