Proximus launches 'Fiber for Antwerp'

Proximus announces an investment of 3 billion € in the coming 10 years to accelerate the roll-out of Fiber in Belgium.
Proximus will cover more than 85% of all enterprises and more than 50% of all households with Fiber
Today, Proximus and the city of Antwerp announce 'Fiber for Antwerp', which is the first announcement of a series of 6 cities in Belgium
As announced in December, Proximus launches the roll out of Fiber in several dense city areas as of today, starting with Antwerp. In the coming weeks and months, a large number of businesses and homes in Antwerp will be connected to Fiber. These last years, Proximus has already deployed Fiber to almost 400 business sites and 10 business zonings, as well as 25 new residential projects in Antwerp. With the launch of the 'Fiber for Antwerp' project, Proximus now becomes the first operator in Belgium to also bring Fiber inside existing homes.
Proximus brings Fiber to homes and businesses
Why is Fiber necessary? In the coming years, data traffic and digital services will continue to grow exponentially, mainly driven by cloud and video applications and by the Internet of Things. As a pioneer in network technologies, Proximus wants to anticipate the needs of its customers and prepare its infrastructure for the future.
That's why Proximus, which has been a pioneer in Fiber for years, launched the 'Fiber for Belgium' investment plan in December 2016, with the objective to accelerate the roll-out of Fiber in Belgium and reach more than 85% of businesses and more than 50% of households.
Fiber is the ultimate broadband network of the future, both for residential and for business customers. With Fiber, everyone at home can enjoy surfing, streaming and gaming instantly at the same time, without any latency or loss of quality and with the sharpest images on all family screens. Fiber is also the best solution for corporate customers, as it enables more efficient collaboration, greater operating reliability and better data security.
From a financial and operational point of view, it clearly makes sense to combine the deployment of Fiber to both businesses and existing homes in dense city areas. That's what will be done in Antwerp, where Proximus will roll out Fiber for enterprise and residential customers at the same time.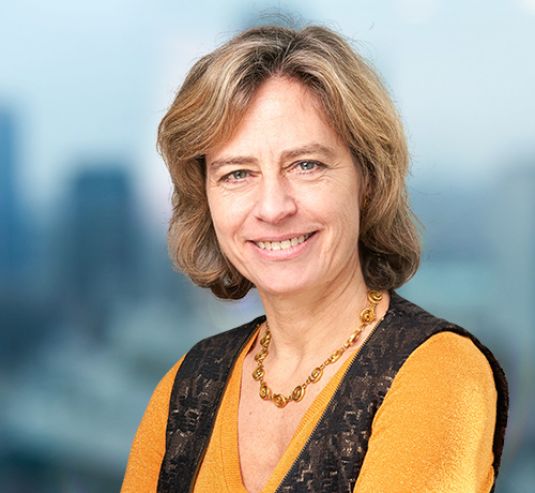 Fiber is the technology that will allow our customers to fully capture the opportunities of the digital era, bringing download and upload speeds in Belgium to an unprecedented level. In the coming months, the inhabitants of Antwerp living in the connected zones will be able to discover for themselves that Fiber offers the ultimate broadband experience to surf, stream, game and work at the speed of light. We will give them all the opportunity to get connected to Fiber without installation cost, including those who are not yet Proximus customers.
An essential step in Antwerp's Smart City ambitions
The deployment of Fiber will make the city of Antwerp even more attractive than today. Firstly, because it will give its inhabitants and companies access to the most advanced digital services, which will lead to more growth and employment for the city and for its region. And secondly, because Fiber opens infinite new possibilities for the digitalization of the city.
Thanks to the roll out of Fiber, Antwerp will be able to accelerate its ambition to become the first Smart City in Flanders, with the connection of thousands of sensors and devices to improve mobility, public safety or air quality. In the future, Fiber networks will become an essential piece of every city's infrastructure, just like water or electricity.
I'm particularly happy that Proximus has chosen Antwerp to start the deployment of Fiber, because this is perfectly in line with our ambition to become the first Smart City in Flanders. Fiber is crucial for Antwerp, as this future-proof technology will allow us to realize our ambitious plan in the fields of digitalization and the Internet of Things. The city of Antwerp will facilitate the roll out of Fiber in our city, so that it can be done as rapidly as possible by Proximus
Dominique Leroy, CEO of Proximus:
"I'm delighted to kick off our Fiber investment plan here in Antwerp, as this city is one of the main cultural and economic hearts of our country and has always been a great partner for Proximus in pioneering technologies. I'm certain that in the near future, the incredible power of Fiber will make Antwerp more vibrant than ever. With 'Fiber for Antwerp', Proximus wants to help Antwerp in building the city's digital infrastructure of the future."
An extensive information campaign towards the citizens
Proximus will communicate in an open and transparent way towards all residents and businesses of the neighborhoods where Fiber will be deployed. The first Fiber zone in Antwerp will be Deurne, starting this spring. Thanks to a dedicated communication plan towards the citizens, which will include a Fiber web portal, a 0800 number, as well as a Fiber info point, the Proximus shops and local info sessions, the inhabitants of Antwerp will be largely informed on the timing of the roll out and on the advantages of Fiber.
It's also important to underline that the impact of the works related to the Fiber roll out will be limited thanks to an analysis done before starting the works to optimize the deployment and to the use of wall deployment instead of underground deployment whenever it's possible.