Proximus presents its new strategy #inspire2022
Online press conference 31/03
Guillaume Boutin, CEO of Proximus, will present:
the new strategic vision of the company,
the plan supporting Proximus' ambition to become the reference operator in Europe in the coming years,
important announcements concerning our ambitions for our network and partnerships.
Regulated Information 31/03/2020 08:00 local time
Today, Proximus presents its #inspire2022 strategy, in the context of a press conference and Capital Markets Day. Both events will be organized exclusively by digital channels, due to the current exceptional circumstances regarding the Covid-19 pandemic.
The Covid-19 global sanitary crisis is heavily impacting the way people work and live. That is why the health and well-being of the employees, their families, customers and everyone in society is Proximus' first priority.
It is also a defining moment for the telecommunications industry, which more than ever demonstrates its central role for consumers, companies, governments and the entire society.
In this unprecedented context, Proximus fully assumes its responsibilities by guaranteeing the availability of its networks, by helping its customers and by supporting those who need it.
Despite these highly uncertain times, Proximus believes it is important not only to cope with the actual crisis, but also to look forward and present its strategic vision for the future.
With its new strategy, Proximus raises the bar for its transformation and aims to become the reference operator in Europe by building its strategy around four pillars
Proximus is committed to building the best Gigabit network for Belgium, through strong acceleration of Fiber and 5G roll-out

The #inspire2022 plan materializes Proximus' ambition to build the network of the future to the benefit of the whole country, with 100% coverage in High Speed Internet in the long run. To achieve this:

Proximus accelerates significantly its Fiber roll-out program, aiming at connecting 800,000 supplementary homes by 2025, and even 1 million by 2026, compared to the initial plan. Proximus advances its investments to guarantee a faster and more efficient fiber roll out, while also seeking partners willing to co-operate or co-invest. With this acceleration, Proximus aims at connecting 2.4 million homes to fiber by 2025, instead of 2030.

As of now, the Proximus Fiber network becomes Giga fast with the launch of a 1Gbps fiber option at 15€/month

Proximus launches 5G as of tomorrow, and as first operator in Belgium, with initial coverage in more than 30 communes across the country. To achieve this, Proximus uses spectrum in existing spectrum holdings, deployed on existing antennas and within current EMF norms. The launch is accompanied by the creation of 'Mobilus 5G unlimited', the first real unlimited bundle in the Belgian market at €49.99 per month, along with enterprise and wholesale offers, as well as the commercialization of the OPPO Find X2 pro, the very first 5G-enabled device on any Belgian network.
Proximus is creating an open network of reference that actively welcomes wholesale partners, whether they are existing operators or even new types of partners.
Proximus adapts its internal organization by creating a new Network Business Unit, led by Geert Standaert, the CTO of Proximus, to focus on creating the necessary ecosystem to bring high-speed internet to the whole of Belgium.

Proximus transforms structurally its operating model to drastically improve efficiency and take a leading NPS position

The operating model of Proximus evolves to make the company leaner and truly fit for the digital world. To operate like a "digital native" company, Proximus aims at becoming a legacy-free operator in terms of IT by 2025.This will go hand in hand with a comprehensive skills transformation that will make of Proximus a reference employer for digital talents in Belgium.

Proximus is set up to become the frontrunner in terms of customer satisfaction and customer recommendation (Net Promoter Score) across all customer segments. To enrich the customer experience and offers, Proximus will put relentless focus on simplification, resulting in fluent customer journeys and intuitive, slick digital interfaces.
Proximus targets an average yearly net indirect OPEX reduction of between -1% to -2% (CAGR) from 2020 to 2022 and further structural efficiency gains beyond 2023. This will be achieved through extensive automation, advanced data analytics and end-to-end simplification of internal processes.
Proximus adapts the management structure of its IT departments to reflect these strategic choices, with 3 new divisions reporting to the CEO: Digital, IT solutions and Architecture & Data.

Proximus will get back to profitable growth by 2022, through its network leadership, strategic partnerships and the creation of local ecosystems

Despite a transformational transition period in the Enterprise segment, Proximus aims to get back to profitable growth as from 2022 by continuously developing its customer base, taking advantage of its network leadership and playing a pivotal role in creating local and relevant digital ecosystems.

Proximus will further grow its customer base to surpass 2.1 million internet lines for the consumer segment by 2022, thanks to its ambitious plans for Fiber and 5G.
By transforming its B2B operations and fully embracing the shift towards next-generation ICT, Proximus will become the local partner of choice for global hyperscalers.
The MyProximus app will evolve towards a local ecosystem platform to create experiences that bring comfort in the daily life of its users. As of today, it includes a new free service called Family Life, allowing families to better plan together (thanks to shared calendar, to-do and shopping lists and a private communication space). Customers can control and optimize their in-home WiFi with the Smart WiFi service, while MySmartphone helps them with the initial set-up of their device or allows to check its residual value, as part of the "Don't miss the call" campaign. These services come on top of existing ones like the reload of a prepaid card, the consultation of billing and usage details and the Enjoy! loyalty platform.
By the end of the first half of this year, Proximus customers can enjoy Apple TV 4K as the primary set-top box with the Epic Combo Full offer. In addition, customers who subscribe to the Epic Combo Full offer with Apple TV 4K will also enjoy one year of Apple TV+ for free.
Proximus and Microsoft announce today the reinforcement of their strategic partnership as Proximus will become one of the first operators in the world to integrate directly the Microsoft Azure Edge computing functionalities directly into its core network. Thanks to this agreement, Proximus and Microsoft will bring Cloud, Security and Workplace solutions to the Belgian and Luxembourg markets.
Proximus has concluded a strategic collaboration agreement with Brussels Airport to support them in their digital transformation. The strategic collaboration covers IoT solutions to improve passenger experience and operational efficiency, security solutions as well as a great 5G indoor experience for passenger areas.
Finally, Proximus has signed a Memorandum of Understanding with Flemish public broadcaster VRT to test 5G applications in the media sector. Within the framework of this cooperation, both partners will examine how 5G technology can transform the production of live broadcasts at events based on concrete applications.

Embedding sustainability and digital inclusion into the heart of our activities

Next to its clear commitment to become a net positive & truly circular company by 2030, another very important role for Proximus resides in supporting alternative digital education, making digital accessible to all and continuing to improve connectivity in rural and white zones. As such, Proximus raises the bar in the domains of sustainability and digital inclusion by placing it at the very heart of everything it does.
Financial strategy & outlook
Proximus' #inspire2022 strategy lays a clear path to bring its Domestic operations back to topline and EBITDA growth as of 2022. In the short term, a precise estimation of the overall impact from Covid-19 remains challenging, especially seeing the uncertainty on duration. Nonetheless it's clear that Covid-19 will influence Proximus' business on different levels, despite the measures adopted to mitigate the impact. While some negative EBITDA effect is to be expected, the level of CAPEX spending will go down as well, largely compensating for the impact on EBITDA. In this context, Proximus provides its 2020 financial guidance on 'EBITDA*-CAPEX**' level, which for 2020 is expected to be between EUR 780-800 million.
** Group underlying
** Accrued CAPEX, Excl. spectrum & football rights
Proximus' acceleration in Fiber coverage requires an increased investment need with until 2025, an expected maximum annual capex of EUR 1.3 billion. In this view, Proximus will spend an increasingly important part of its yearly capex envelope towards Fiber and reduce in parallel non-strategic investments.
The significant step-up in financing needs expected over 2020-2025 will be funded through:
an increase in Proximus' total debt by up to EUR 600 million while keeping strong credit ratings;
the disposal of various assets (eg. real estate) with total proceeds of up to EUR 700 million;
by exploring strategic partnerships to co-invest in order to optimize the fiber roll out.
Committing to an attractive Remuneration Policy for its shareholders, while creating a path towards a return to dividend coverage by Free Cash Flow at mid term, Proximus rebases its annual dividend to a sustainable level. Therefore, Proximus intends to return over the result of 2020, 2021 and 2022 an annual gross dividend of EUR 1.20 per share, to be considered as a floor, and to be confirmed each year by the General Shareholders Meeting. For the dividend over the result of 2020, the Board intends to pay out in December an interim dividend of EUR 0.50 per share, and the remaining EUR 0.70 per share in April of the next year.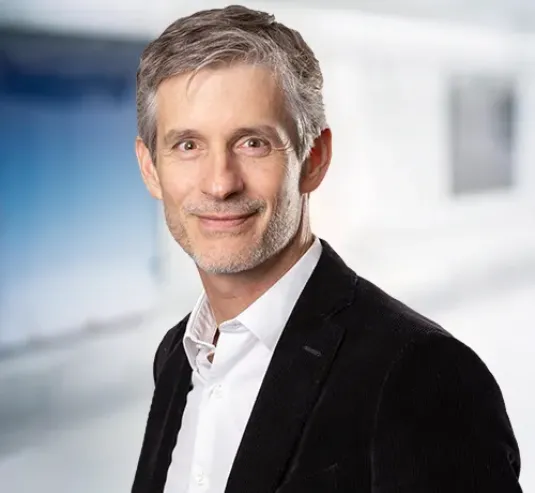 I am very happy to present our #inspire2022 plan, that crystalizes a step change in our vision and ambition. The experience of the Covid-19 pandemic we are going through, reinforces our belief that Proximus is a key component of a prosperous digital Belgium. Especially in these unseen times, we are aware of our responsibility towards our employees, customers and the Belgian society at large to offer access to high-quality networks and delightful services and experiences, every day, without failing. In the next couple of years, we will massively invest to roll out the next generation of networks at an industrial pace, structurally transform our operating model and accelerate the pace of customer innovation. This strategy will lead to increased customer satisfaction, engaged employees and partners, as well as a sound financial trajectory towards growth.