6 festivals, 18 artists and nearly 150 professionals. VICE & Pickx didn't forget the public and the workers during summer 2020.
VICE & Pickx found a way to make people, artists, festivals, concert halls, clubs and professionals of the live music industry live their passion for music by co-organizing a festival with 18 Belgian artists curated by 6 of the most important festivals in Belgium.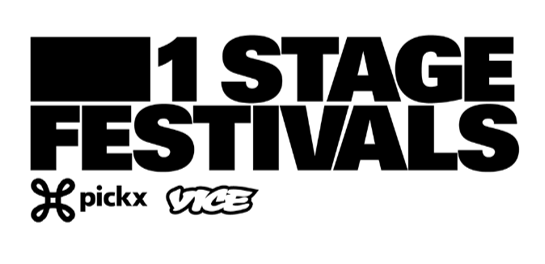 Knowing how important this festival season is for many people, VICE & Pickx associated in order to give the public their usual amount of music, discoveries and concerts despite the sanitary crisis that we are facing in 2020. It also was the opportunity to proudly show the musical diversity in Belgium by inviting 6 festivals with various musical identities to invade 6 venues to make lots of noise.
By choosing some of the most interesting festivals, VICE & Pickx wanted to have a real impact on 2020. In appearing order: Les Ardentes, Couleur Café, Gent Jazz, Cactus Festival, Fire Festival and Horst. This summer will stay into our memories as the summer of "lack". Lack of music, meetings, discoveries, sensations even lack of work for the people working in the live music industry. By organising this digital festival, they wanted to bring forward the cultural venues, the festivals and the artists by giving them the possibility to speak and to show their talent. You'll discover the story of AB, Reflektor in Liège, the missions of a festival curator, the secrets of clubs such as Bloody Louis or Kompass Klub and the stories and motivations of the artists.
The other goal of the 1 Stage Festival was also to pay tribute and to help the ones that are usually behind the scene and who give us each year, all year long, magical and unforgettable moments. During these 18 live performances, filmed on 6 different days in 6 different places, more than 150 professionals have worked to offer around 500 minutes of live music to the public. About ten sound engineers, as many light engineers, a dozen people for catering, around sixty artists and musicians, 18 bookers, 18 artists management teams and a video team made of 19 people representing 11 different professions.
A successful operation that is still available online in order to keep promoting the work of the artists and professionals of the live music industry.
The entirety of 1 Stage Festivals with live performances, articles, interviews and pictures is available here.
Complete lineup
Les Ardentes

Caballero & JeanJass
Cyra Gwynth
ABSOLEM

Couleur Café

Brihang
Miss Angel
Baloji

Gent Jazz

BeraadGeslagen
EMY
Commander Spoon

Cactus Festival

Susobrino
Eefje de Visser
Flying Horseman

Fire Festival

TheColorGrey
Yseult
Woodie Smalls

Horst

Charlotte Adigéry
Hantrax
Cleveland