Proximus brings superfast fiber network to Bruges

Proximus is expanding and significantly accelerating the rollout of its open fibre network. By the end of 2028 4.2 million homes and businesses will be connected to fibre.
Today the rollout is underway in 17 cities across Belgium. More than 460,000 homes and businesses are already connected to fibre.
In Bruges the rollout is already underway in certain districts, and large parts of the city centre will be connected before the end of the year.
Fiber is the fixed network of the future: by offering unparalleled speeds and an excellent experience, it opens the way to new ways of living and working.
In the coming years, Bruges will be gradually supplied with fiber, and many households and businesses will have access to the fixed communication network of the future. Proximus is thereby the first operator to not only introduce fiber for new plots, but to also extend it all the way into existing homes. By 2028, Proximus aims to offer coverage to more than 63,000 homes and businesses in Bruges.
Fiber, an unparalleled technology
Fiber is the ultimate broadband technology of the future and responds to the exponential increase in data traffic for both residential and professional customers. With optical fiber, all the members of a household can (tele)work, surf, stream videos and play online games at the same time, without delays or loss of quality. They can each count on an excellent, secure, stable, and reliable customer experience, thanks to a network with virtually unlimited capacity that offers extensive bandwidths. Fiber is a great asset for companies, enabling them to fully exploit all the possibilities of digitization and to remain competitive, agile and innovative. This ultra-fast technology also stimulates the adoption of new ways of working and supports the explosion of advanced technological developments in the areas of artificial intelligence, augmented/virtual reality, data analytics and the Internet of Things. Fiber is also environmentally friendly, because it is more energy-efficient than copper and has a longer lifespan.
An ambitious roll-out of fiber in Belgium
Proximus launched the "Fiber for Belgium" investment plan in December 2016, with the aim of rolling out fiber to the majority of businesses and city centers in Belgium. In 2020, Proximus announced a significant acceleration and expansion of its program. It brought forward its investments and signed two partnerships: with Eurofiber for the roll-out in Wallonia, and with EQT Infrastructure for the roll-out in Flanders. The envisaged coverage ratio was thereby increased, with the ultimate aim of reaching at least 70% of the Belgian population.
Fiber in Bruges for more than 63,000 homes and businesses
Proximus is already present with its fiber technology on almost every street corner. The next challenge is to close the last few meters into the home or company with fiber. The roll-out of fiber in Bruges will be gradually scaled up in the coming years, with the ultimate goal of providing coverage for over 63,000 households and companies.
In order to ensure efficient planning, each city is divided into different zones where Proximus plans to roll out fiber in the coming years. The roll-out will take place in phases, in close consultation with the city council.
Phases of the roll-out
Given the relative calm in the streets of Bruges because of the Covid-19 crisis, the roll-out has already started in the city center. More than 8,000 homes and businesses in the city center will already have access to fiber in 2021, at a rate of 600 units per month.
The northern part of the city center is planned for 2022, as are parts of Sint-Michiels, Sint-Katarina and Assebroek.
The western part (parts of Sint-Andries and Sint-Pieters) will follow in 2023, and the eastern part (parts of Sint-Jozef, Sint-Kruis and Ver-Assebroek) in 2024.
Between 2024 and 2028, the roll-out will continue outside the city center and in Zeebrugge.
In addition, Proximus is involved in 129 new-build projects in Bruges, covering more than 3,700 residential new-build homes which are, or will be equipped with fiber. Finally, around 380 companies are already connected to the fiber network today.
Proximus will take maximum account of the specific historic character of the city center of Bruges. This will be done in close consultation with Monumentenzorg (Heritage Conservation Department). Proximus will also work constructively with the City of Bruges to minimize the impact to residents, day trippers and tourists.
A clear and transparent information campaign
Proximus will communicate openly and transparently with all the residents and businesses in the areas where fiber is to be rolled out. The residents will be extensively informed about the roll-out and the advantages of fiber by means of mailings and local information sessions, thanks to the mobile information point that regularly drives around in the areas, or via the www.proximus.be/brugge webpage, on which specific information on the progress of the works can be found. For additional questions, they are invited to call the toll-free number 0800 17 008, send an email to glasvezel.brugge@proximus.com or visit the local Proximus shop (Steenstraat 22-24). In addition, Proximus is proactively contacting each business individually to see which fiber solution best fits their specific needs.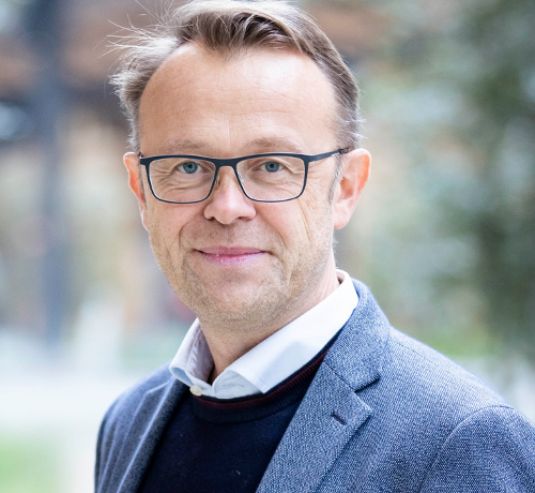 In the coming months, residents of Bruges and local companies will be able to discover for themselves how fiber offers the ultimate broadband experience when following lessons online, streaming and working at light speed. At the same time, fiber networks herald in a new era for the digital transformation of our cities, whether by offering the most advanced digital services or growing further as a smart city. Our fiber network is also an open network, on which all the other operators are welcome to offer services to their customers.
Stefaan De Clerck

President of the Board of Directors of Proximus

Our investments in next-generation networks, combining fiber, 5G and edge computing, will lead to new solutions and provide more efficiency, a better customer experience and a greener world. As citizen of West Flanders, I am very proud that Proximus is already rolling out fiber in five cities in the province. This makes West Flanders the frontrunner of all provinces.
Dirk De fauw

Mayor of Bruges

City of Bruges has historical roots that reach far and wide, but it is also growing and embracing the future. Thanks to new technologies we are able to tackle challenges efficiently and with enthusiasm, while always respecting the existing patrimony of our city. We are therefore delighted that the people of Bruges and entrepreneurs in the city will soon be able to use the new, high-speed fiber network.
Minou Esquenet

Alderwoman responsible for Smart City in Bruges

Innovative technology allows us to grow Bruges and organise it more smoothly. This will increase the comfort of living and working in our city. The roll-out of the fiber network further enhances our ambition to turn Bruges into a fully-fledged Smart City.
Mercedes Van Volcem

Alderwoman of Public Domain in Bruges

The fact that we have now also started the roll-out of fiber in Bruges, makes me optimistic, as it means a true digital revolution. Of course we are making sure that the works are carried out efficiently, with limited impact and with an eye for precision and aesthetics. We are therefore counting on the public utility companies to respect the façades and to uphold the aesthetics of Bruges. But a historic city is also entitled to a future, and Fiber-to-the-home is a great stepping stone. As a city we need to be dynamic and leading, which is why we are pleased that Proximus has chosen to roll out fiber in Bruges.
Petra De Sutter

Federal Minister for Telecommunications

The digital acceleration, spurred on by the corona crisis, is progressing rapidly and as a government we are leading the way. Think of examples like Tax-on-web, e-portals and the digital letterbox, and there are still many projects in the pipeline. But the more citizens arrange their business online, the more need there is for fast and stable internet, both mobile and fixed connections. This is why the introduction of 5G in our country and the roll-out of fiber go hand in hand.