The first details of Banx unveiled: a next-generation, fully digital and fully Belgian banking experience imagined by Proximus, powered by Belfius, empowering customers to make more conscious choices
Banx raises the bar on digital banking experiences, is fully locally rooted, and empowers customers to make more conscious choices that contribute to a sustainable Belgium. A unique combination. Introducing #slowbanking.
Anticipating the full app launch this autumn, the first details of Banx are already being unveiled today.
Curious enthusiasts are invited to help shape Banx and join the #slowbanking conversation. They can already pre-register now on banx.be to receive sneak peaks, share their views, and of course, be the first Banx customers once the app is launched.
A best-in-class fully digital banking experience, imagined by Proximus, powered by Belfius
The digital world is changing the way we live and consume. Today, we want everything fast. Ordered today, delivered tomorrow. Banx allows you to activate a new bank account in less than 5 minutes. Scan your id-card, choose your Banx account, sign digitally and you are set. Today, when you go out with friends one person pays and we share the bill afterwards in a fully digital way. Banx makes this possible with a tap of a button thanks to the "split bill" feature, regardless of which Belgian bank your friends are using. Today, when we transfer money, we expect it to be done immediately. Banx makes this possible to every Belgian bank.
Banx brings this fast fully digital banking experience to every Belgian.
But in this fast world, we also want to be conscious of the impact of our actions on society. That's why Banx allows you to slow down, and gain insights about the effect of your transactions on the world around us. Because what people spend their money on, influences the planet. Banx introduces #slowbanking.
Banx, imagined by Proximus and powered by the banking services of Belfius, offers everything and more one expects from the digital banking app of tomorrow. Though fully digital at heart, Banx is a Belgian banking experience with a local support team of human Banx faces that are there to help, by phone, social media and chat. And with our seamless integration of stories, Banx brings a touch of fun and delight to daily banking.
Stay tuned as we unveil more unique features and partnerships during the summer.
A personal CO₂ dashboard in the pocket of every user
Fully in line with Proximus' ambition to embed sustainability into the heart of its activities, Banx aims to offer banking services powered by Belfius at the pace of the planet. In a world that keeps on moving faster and faster, Banx allows its users to slow down and learn more about the impact of their transactions. #slowbanking.
For Banx, we have partnered with Swedish company Doconomy to create a personal CO₂ dashboard for every user, making it easy to get insight into the impact of their purchases. This will empower users to manage their banking activities more consciously, understand which purchases are good for the planet and which are not.
Research of Doconomy confirms that consumers can effectively reduce their carbon footprint by choosing lower impact items, by as much as 50%.
In February, Proximus became the first telecommunications company worldwide to team up with Doconomy. While the CO₂ dashboard is a first example, the objective is to keep taking common initiatives fostering a healthier environment. Simultaneously, several collaborations with other local partners advocating for climate action are in the pipeline.
Fruit of a unique partnership illustrating the power of local ecosystems...
The strategic partnership between Proximus and Belfius, uniting two of Belgium's leading digital companies, is a prime example of a shared,collaborative and locally anchored spirit. Following the integration of banking and telecom products in a single offering through Beats, Banx is the second tangible result of this unique alliance.
... to push Belgium to the forefront of the digital arena
In the framework of its #inspire2022 strategy, Proximus puts strong focus on the creation of local and relevant digital ecosystems as an engine of growth and a source of diversification. With an open mindset towards collaboration and co-creation across different industries, it aims to play a pivotal role in offering trustworthy and innovative digital experiences to Belgian consumers. The ambition stems from the belief that strong Belgian actors have the ability to form a credible and strong local alternative to global hypergiants and push Belgium to the forefront of the digital arena.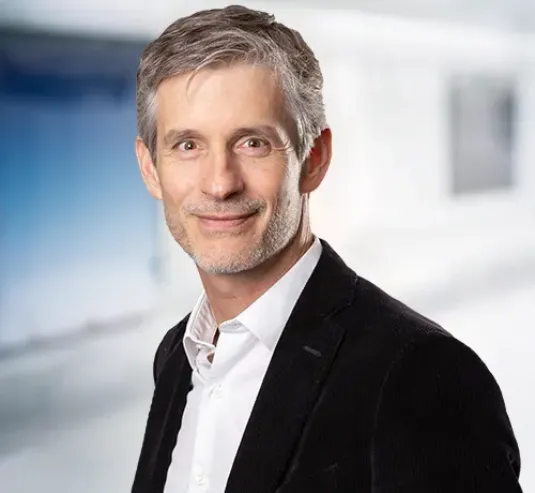 Banx is an excellent illustration of the direction we are taking with Proximus. First of all, it results from the alliance between two emblems of the Belgian economy, joining their different expertise and building on common values to the benefit of the whole country. Furthermore, it excels in user-friendliness and security, answering the needs of citizens looking for trustworthy and local digital experiences that facilitate their life and daily habits. And last but not least, it is deeply rooted in the environment in which we live today, conscious of the challenges we're facing as a society and of the need to act with respect of the world that surrounds us.
... and create the most convenient, fully digital banking experience
Belfius is a 100% Belgian bank and insurance company that aims to be meaningful and inspiring, both for its customers and for Belgian society as a whole.
Inspiring by providing a customer experience like no other, both digitally and in-branch. And in particular by driving its strategy forward through a series of innovative partnerships. Now an essential benchmark in the digital field, Belfius intends to take up the challenge with Proximus in order to create a customer experience that is unique in Belgium. The goal they have set themselves is a significant one: to launch the most innovative and sustainable mobile banking app in the world.
Marc Raisière

CEO of Belfius

Banx was born of an ambition shared between two of Belgium's leading companies, Belfius and Proximus. The aim is to develop a platform that is 100% digital, exclusive, innovative and attractive. One that has a positive impact on the whole of society in Belgium. Developed by Belfius and inspired by Proximus, Banx is designed to become the world's most sustainable mobile banking app. By being a genuine driving force for sustainable development in Belgium that is inspired by the ease of use and engaging customer experience offered by the Belfius app, while at the same time making life easier for users in their everyday lives.
Join the #slowbanking conversation
As of today, everyone who's interested to help shape Banx and discover all the features as soon as they are revealed, can pre-register now. Those who pre-subscribe will be the first to receive updates and news about the latest features, new initiatives, partnerships, and can become the first Banx customers! Their feedback will be taken into account as Banx continue to improve the service over time. The first version of the Banx application will be available to all smartphone users in autumn.