The network of the future on a roll in Wallonia
The best open gigabit network is making tracks in Wallonia. This is down to the efforts of Proximus and Unifiber, the joint venture created by Proximus and Eurofiber. The two companies have recently kicked off fiber optic deployment in 15 new Walloon towns with the support of the towns themselves and the region. Citizens, businesses and public services will reap the benefits of this investment. At the end of the first half of the year, 621,000 homes and businesses in Belgium were already connected to the fiber optic network. Its deployment is on a roll in Wallonia. This investment in the network of the future will also create jobs for more than 1,250 people in Wallonia.
Fiber optics is a high-speed technology that allows data to be transmitted at the speed of light while being more energy efficient. It paves the way for a stable, ultra-fast (multi-gigabit), two-way, low-latency Internet experience without interruption, regardless of the number of people or devices connected. This connectivity technology will support the digital innovations of the coming decades.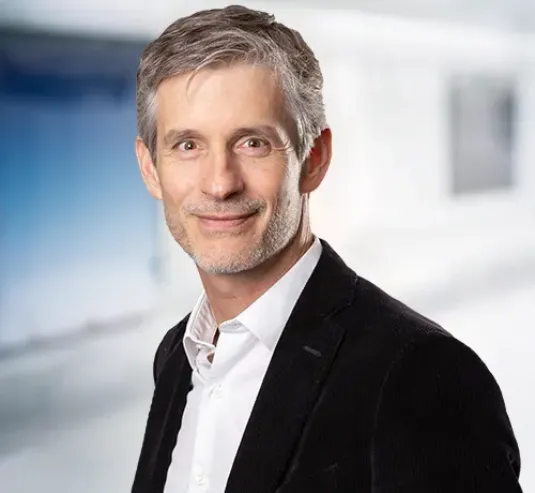 After gradually accelerating the pace of deployment in recent years, we are now taking things to a new level to go even faster and expand our coverage even further. It is now Wallonia's turn to switch to fiber. In the coming months, more and more Walloons will be able to discover for themselves this ultimate broadband experience for surfing, streaming content, gaming and working at the speed of light. Our fiber network is also an open network on which all other operators are welcome to offer services to their customers.
Willy Borsus

Vice-President of Wallonia and Minister for the Economy and the Digital Sector

Wallonia has set itself the goal of becoming a Smart region that is both attractive and competitive. This can only be done with a high-performance network that is accessible to all
15 new towns
Unifiber was set up in July 2021. Today, this joint venture employs around 20 people. In three months, Unifiber has already started discussions to bring a fiber network to seven Walloon towns. Unifiber's first site started in mid-September in Waterloo.
The response from the towns has been very positive. After all, they are being presented with a win-win partnership. The fiber is deployed entirely free of charge and will give residents access to ultra-fast internet through the operator of their choice.
The network deployed by Proximus and Unifiber is completely open. Thanks to this characteristic, any operator can benefit from this network to offer its services. Today, 36 operators already have an agreement with Proximus to use these gigabit networks.
By 2028, 4.2 million homes and businesses in Belgium will be connectable to the fiber optic network, of which 500,000 via Unifiber. In Wallonia, Proximus and Unifiber are complementary in the deployment of the network. Hot on the heels of Charleroi, Liège, Namur and Mons, where more than 100,000 homes and businesses have already been connected, Proximus has begun to roll out the network in La Louvière, Chapelle-lez-Herlaimont, Seraing and Soignies, where the first inhabitants are already connected. With Boussu, Colfontaine, Frameries, Ath, Nivelles, Braine-Le-Comte and Tubize, 11 further towns will be equipped with an optic fiber network. For its part, Unifiber will be deploying a fiber network in four new towns after Waterloo, Morlanwelz and Saint-Ghislain. These are Jodoigne, Huy, La Hulpe and Jemeppe-sur-Sambre.
Pascal Poty

Senior expert and manager of the Prospective and Territorial Intelligence division of Digital Wallonia

Investing in fiber optics is a very good thing for Wallonia. In parallel, we are continuing to carry out pilot projects to test new connection methods, such as 5G to connect more rural areas. By rolling out all these initiatives, we can reduce the digital divide.
1,250 jobs
The deployment of this fiber optic network is a huge investment, amounting to more than €5 billion. It will create jobs. Over the next seven years, no fewer than 1,250 people will be working on setting up this network of the future in Wallonia.
To back up this project, Proximus, Unifiber and the deployment partners are working with FOREM to recruit and set up training courses dedicated to the fiber professions.
Elio Di Rupo

Minister-President of Wallonia

Fiber is one of the essential infrastructures that a region must have in order to achieve the highest possible level of development. The digital and technological transition is a turning point that we cannot afford to miss. Wallonia is determined to make a success of this transformation, which is an essential element of the Walloon recovery plan.