Refurbishing: a sustainable alternative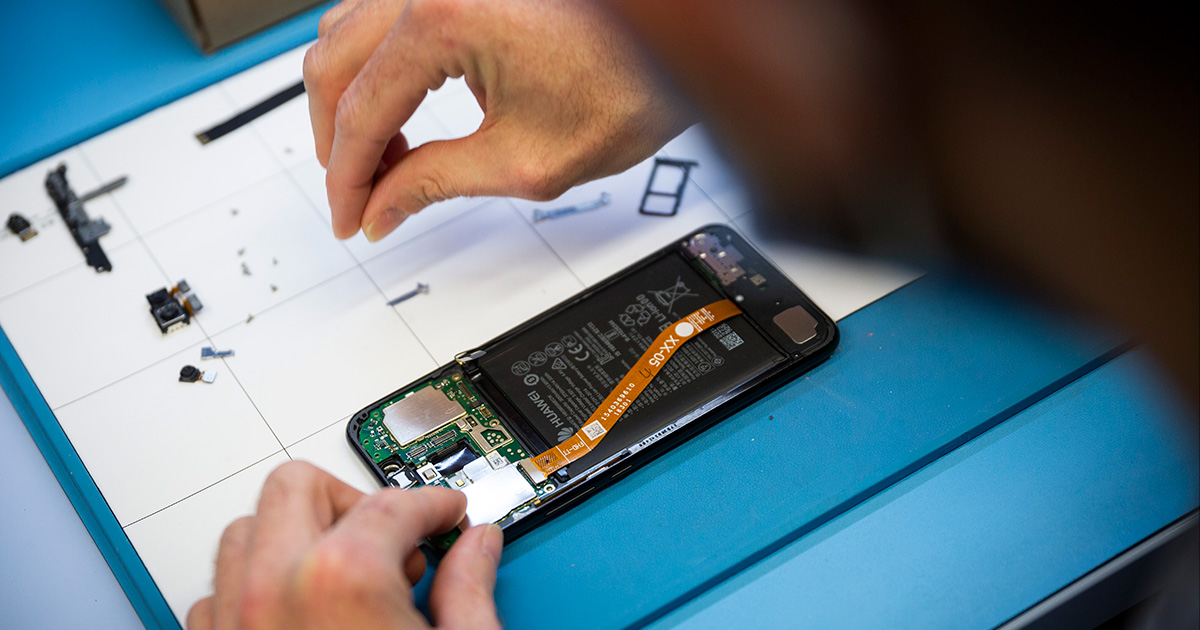 Last updated on 19-07-2022
Every day we receive devices returned by our customers because they no longer have a use for them or they want a newer model. This does not mean that these devices are outdated and can no longer be used! That's why Proximus has been working for years on reconditioning these devices to give them a second life.
Refurbishing in a nutshell
Refurbishing means reconditioning devices to give them a new life. Thanks to this process, a smartphone, modem or decoder functions like new again and can therefore get a second life. A sustainable alternative because no new device needs to be produced.
Sustainable business, sustainable consumption
Sustainability is one of the pillars of our #Inspire2022 strategy and hence, Proximus is strongly committed to circularity, and that's why the company is focusing on reuse and extending the life of devices for its customers. This reduces raw materials depletion, waste and pollution, and helps our customers to reduce their carbon footprint.
A few examples:
In our Proximus Distribution Center in Courcelles, we refurbish modems, decoders, power supplies, Wi-Fi Boosters and smartphones on-site. By September 2021, Proximus had already refurbished and reconditioned 670,000 devices.
We collect smartphones, tablets and mobile phones in order to refurbish or recycle them. We do this together with our partner Umicore. Devices that can no longer be reused are recycled by Umicore in order to reuse the valuable raw materials they contain. This is called "Urban Mining".
Via our Proximus Shops and our online webshop, we now propose refurbished smartphones to our customers as an alternative to new devices. These are about 30 to 50% cheaper and come with a 2-year warranty just like a new smartphone. In addition to our offer of refurbished devices, our customers can find a lot of information about refurbishing and recycling on proximus.be.
Refurbished smartphones are gaining popularity
By proposing refurbished smartphones to our customers, we are not only taking another step on the path to sustainability, but we also see that there is some interest from the customers as well ...
Our own research shows that 35% of Belgians would consider buying a refurbished smartphone. If we look at the reasons, 69% of this group puts forward budgetary considerations and 32% would do it primarily to promote recycling and reuse.
So durability and price are the two most important factors when buying a refurbished device. Or to put it in a slogan, "Better for the planet, better for your wallet!"