Proximus' fast-growing subsidiary Telesign intends to go public at an Enterprise Value of $1.3 Billion via a business combination with North Atlantic Acquisition Corporation
Telesign, a leading provider of digital identity and CPaaS Software Solutions for Global Enterprises, and North Atlantic Acquisition Corporation ("NAAC"), a special-purpose acquisition company (SPAC) focusing on global opportunities in the technology space, announced today that they have entered into a definitive business combination agreement with the intention to go public. The total capital raised will be up to approximately $487 million, including a committed Private Investment in Public Equity (PIPE) of $107.5 million from SFPI-FPIM, Finance Brussels and a group of Belgian investors and up to $379.5 million from NAAC. The transaction is expected to close in Q2 2022.
Telesign, a compelling growth story
The Proximus Group acquired Telesign in 2017 through its then majority-owned subsidiary BICS. Since February 2021, Proximus has had sole ownership of Telesign and helped the company in scaling globally, developing its industry leading digital identity access platform.
Telesign is a pioneer and leader in connecting, protecting and defending the world's leading brands and their customers as they engage in the digital economy. Telesign provides solutions for security, authentication, fraud detection, compliance and reputation scoring through its easy-to-integrate APIs. Its unique software platform has been developed over the last 15 years, and continually enhanced via its proprietary machine learning algorithms. Telesign is a trusted partner to companies with a global footprint, including 8 of the 10 world's largest digital enterprises. With its comprehensive digital identity portfolio and experienced new leadership team in place since early 2021, Telesign is well positioned to capture growth opportunities.
A unique strategic momentum to unlock the full potential of Telesign
The intended public listing of Telesign marks a crucial strategic opportunity for the Proximus Group to unlock the full value of Telesign. With today's transaction, Telesign aims to accelerate its investment and fund its growth to further reinforce its position as digital identity provider as well as build out its international organization. Its future growth will be driven primarily by geographical expansion (in EMEA, APAC and LATAM), focus on new customer segments (including mid-market and SMB), as well as a broadening use case portfolio (such as privilege access management and document verification) and a move up the value chain .Telesign estimates its total addressable market will grow from $18 billion in 2019 to approximately $55 billion by 2024, a 24 % compound annual growth rate. Telesign is expecting to generate revenues of $391 million in 2021, with an expected increase to approximately $1.1 billion in 2026.
Proximus reiterates its commitment to keep a long-term majority ownership of Telesign, driven by a strong belief in the company's growth and compelling equity story. This will reinforce the positioning of Proximus Group, and Belgium more broadly, in the domain of integrated digital identity on a global scale and is expected to have significant positive effects for Belgium's local innovation ecosystem including the contribution of Belgian talents and experts in AI, machine learning and cybersecurity.
All in all, this transaction allows an enhanced strategic and financial flexibility for Telesign, ensures a continued exposure for the Proximus Group and its shareholders to the future growth and value creation, while benefiting the broader Belgian digital ecosystem.
Transaction Overview
Telesign intends to go public via a business combination with North Atlantic Acquisition Corporation Ltd. (NASDAQ: NAAC), a publicly traded special purpose acquisition company, or SPAC, with $379.5 million in trust. The transaction implies a pro forma Telesign enterprise value of $1.3 billion. It is estimated that post-transaction, Telesign will have approximately $437 million in net cash on the balance sheet (assuming no redemptions of the ordinary shares held by NAAC's shareholders and after transaction expenses). This includes a fully committed Private Investment in Public Equity (PIPE) of $107.5 million from SFPI-FPIM, Finance Brussels and a group of Belgian investors to fund Telesign's growth plans. Proximus Group is not selling any of its shares in the transaction and will own 66.5% of the combined company upon completion of the transaction (assuming no redemptions of the ordinary shares held by NAAC's shareholders).
This transaction is governed under US law and does not fall under the supervision of the FSMA.
The transaction, which has been approved by the boards of directors of Telesign, Proximus Group and NAAC, is expected to close in Q2 2022, subject to, amongst other things, SEC review, approval of NAAC shareholders, regulatory approvals and the satisfaction of other customary closing conditions. As part of the agreement, NAAC has agreed to relocate its country of incorporation to the United States (Delaware), a firm condition which will be fully executed in conjunction with the closing of the transaction.
Upon closing, the combined operating entity will be renamed "Telesign, Inc." and will continue to be led by Mr. Burton as CEO, along with his experienced management team. The shares of the common stock are expected to trade on NASDAQ.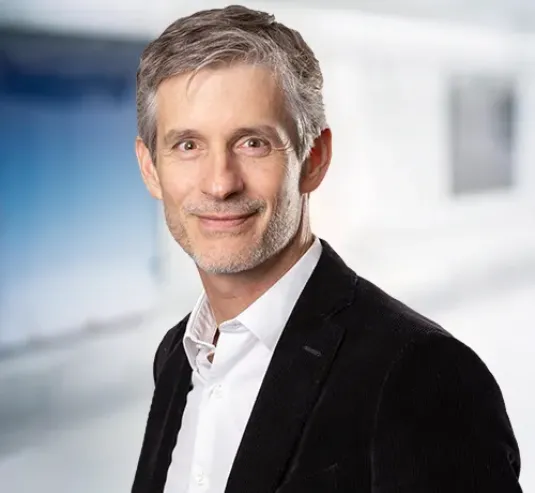 Since its integration in the Proximus Group, Telesign has evolved quickly to become a leading player in secure authentication and digital identity, and a trusted partner for many of the world's most renowned brands. I am convinced that a public market listing is the most logical route to leverage Telesign's full potential and create additional value for Proximus shareholders. More broadly, I believe that, thanks to the unique characteristic of a global asset as part of a locally anchored group, Proximus Group can act as an accelerator of Belgium's digital agenda, generating attractive opportunities for local talent and bringing Belgium into a globally leading position in integrated digital identity. I have full confidence in Joe and his team to guide Telesign to the next level on its impressive growth track.
Joe Burton

CEO of Telesign

Telesign empowers companies to transact, communicate and engage with their customers safely and securely. Building and maintaining continuous trust is our commitment to making the digital economy possible. This transaction will allow us to increase our global trajectory and deliver our solutions where they are needed the most.
Gary Quin

CEO of NAAC

The global digital economy has never been more integral to people's lives than today, and for it to expand, transactions of all kinds need to remain fast, safe and reliable. From fraud management, authentication and access management to secure CPaaS, Telesign is a leader in these critical areas.This is a great business combination, and by facilitating Telesign's intended introduction to public equity markets we can accelerate its next phase of growth, addressing the underserved digital identity and engagement space. This combination fits perfectly with our stated objectives and I look forward to serving on the board of the combined operating entity and partnering with the teams at Telesign and Proximus.
Additional information
Telesign's press release and investor presentation can be found by accessing the Telesign Investor Page, www.telesign.com/investors.
Advisors
Morgan Stanley & Co. LLC ("Morgan Stanley") acted as sole financial advisor to Proximus Group.
Linklaters LLP acted as legal counsel to Proximus Group.