Proximus Enterprise transforms to Proximus NXT to become the leading player in the ICT sector in the Benelux
Companies are constantly facing new technological challenges. Just think of developments like AI, advanced data analytics, virtual reality, quantum computing, cloudification and machine learning. To help them find their way through the digital labyrinth, Proximus NXT is the new brand launched by Proximus to help its enterprise customers transform these technological challenges into opportunities. With Proximus NXT, Proximus leverages its unique expertise and its solid ecosystem of partners to claim a leadership position in the Benelux as the preferred technology partner.
The ICT sector is constantly changing, with customer needs and expectations evolving at a pace never seen before. Of course, this leads to new threats: 1 in 3 companies dealt with at least one cyber incident in 2022, mainly driven by spear phishing, ransomware and malware attacks, while the number of AI misuses has increased 26 times since 2012. But at the same time, there are also tremendous opportunities. Generative AI, for instance, opens a new world of practical possibilities and is already widely released and deployed by start-ups and large companies.
These rapid technological evolutions, sometimes predictable and sometimes unexpected, mean that organizations are constantly facing new challenges. They are confronted with a very broad spectrum of new technologies, which can turn into a real difficultly if they don't work with the right partners to help them reinvent themselves and their business models.
A mix of technological expertise and strong partnerships
That's why Proximus has decided to reposition its business offering for its enterprise customers. The objective is to help them embrace the digital transformation and stay on top of the game. As of today, Proximus Enterprise becomes Proximus NXT. This new name, which was determined by Proximus in co-creation with its employees, customers and partners, embodies Proximus' ambition to become the leading technology and ICT partner in the Benelux.
Under the motto "inspired by tech and driven by people", Proximus NXT is of course about next generation technologies, but the X also underlines the close collaboration that Proximus wishes to have with its customers and its partners within its ecosystems. Proximus NXT combines the existing telco foundations of Proximus with an unrivalled asset of technological expertise, strong partnerships and experience centres, and a very broad customer base from SMEs to large companies in all sectors of the economy in the Benelux.
In a scattered B2B landscape, Proximus NXT can rely on solid assets to claim an uncontested leadership position in the ICT market. There is no doubt that Proximus is a pioneer in 5G and in Fiber, but thanks to the investments in IT made over the last fifteen years, it has now also become a leader in other areas that are crucial to business. Today, Proximus is a leading player in domains like cybersecurity, hybrid cloud, sovereign cloud, workplace or AI thanks to our internal talents and partnerships with international and Belgian companies like HCL, Microsoft, Google, Cisco and Odoo.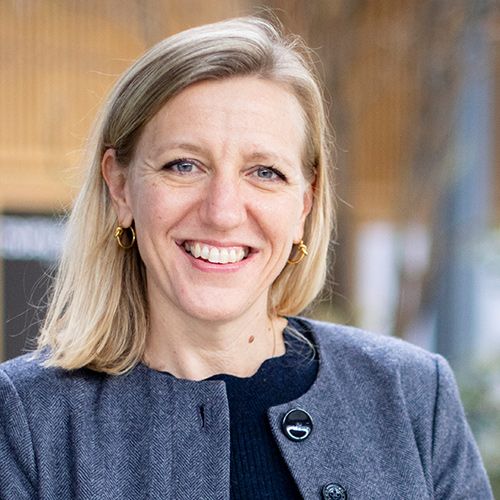 Proximus NXT is much more than just a new name, it's a new way of being. The business landscape is changing fast, and we always need to stay one step ahead. New technologies are continuously arising, and innovation is a constant. As digital transition continuously accelerates, we aim to enable all customers to continually optimize their business models in a secure, sovereign and sustainable way.

Proximus NXT anticipates and prepares for the challenges of this ever-changing landscape by fostering open networks and partnerships and helping our clients to be successful while prioritizing end-to-end security and sovereignty. As innovation has been integral to our company's success for over 20 years, we continue to prioritize new products and services, to keep focusing on delivering the best service to our customers and to continue to contribute valuably to a connected, reliable, secure, resilient, and sustainable world. To achieve this, our highly skilled people are our most precious asset. In the past year, we have significantly increased our IT talent, with 400 new specialists joining our pool of experts. In the context of a heightened war for talent, it is good that Proximus NXT is increasing our attractiveness to IT professionals.