BICS is responsible for international carrier activities on the international communications market.
Communications platform
BICS's strategy revolves around re-positioning the company as a communications platform at the center of the digital communication market. By leveraging its leadership position within the traditional telecoms market, BICS is providing communication solutions to the enterprise market.
BICS has strengthened its leadership position through strategic partnerships across both the telecom and enterprise markets.
Partnerships
In July 2022, BICS announced its partnership with Ooredoo Group. BICS will manage voice services across Ooredoo Group's inbound and outbound operations. It includes the provision of fraud-protection solutions and the use of machine learning to enhance customer experience.
BICS and Lynk, the world's leading satellite-direct-to-phone telecoms service provider, announced their partnership, focused on using satellites to expand mobile coverage to remote and offshore areas around the globe. BICS is leveraging its network to pair Lynk's satellite constellation with the world's mobile operators, benefiting communities and allowing mobile operators to expand their coverage without investing in terrestrial cell towers.
In September 2022, BICS partnered with global technology leader Thales to accelerate eSIM integration for IoT. Through an eSIM Connectivity Service, this partnership provides an instant bridge between IoT enterprises and mobile operators on a global scale.
BISC was also confirmed as a Microsoft Teams Operator Connect partner, enabling MS Teams Phone with cloud telephony via BICS's SIP Trunking solutions. The services are fully integrated with Teams in the Microsoft Azure Cloud and invite a simplified adoption of MS Teams for enterprises globally.
More info: www.bics.com
Chief executive officer BICS
Mr. Matteo Gatta was appointed CEO of BICS in 2021 and has spearheaded the company's transformation from a traditional wholesale carrier to a global leader in digital communications, cloud communication services, mobility and IoT. He aims to make BICS a true communications platform company and a reference partner for mobile operators and enterprises, globally.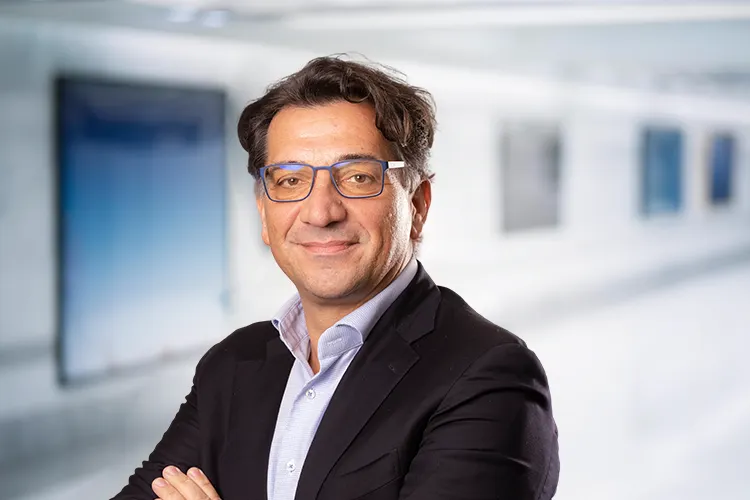 He has acquired over 20 years' experience in mobile and internet access services and software development, having held various positions in Italy, the UK and Belgium.
Matteo has served as CEO of telecom provider Scarlet, Director of Network Strategy, Innovation & Partnerships at Proximus, and as Board Member of Proximus Luxembourg, previously Tango – Telindus, and Tessares.
He was also a founding director of the IoT technology alliance, LoRa Alliance. Matteo was appointed CEO of BICS in January 2021, where he is accelerating the company's growth and diversification strategy

Telesign provides digital identity services, international delivery authentication, and programmable communications for the world's largest internet brands, digital champions, and cloudnative businesses.
Building trust in the digital experience
The prevalence and growth of communication fraud (including IRSF), account takeover fraud, and charge-back fraud have risen to alarming levels. They are costing companies billions of euros each year. With over 2,200 behavioral variables, phone number intelligence, traffic pattern analysis, and an extensive global fraud database, Telesign assesses the risk of bad actors and pre-empts fraudulent activities.
From onboarding and engagement to account integrity and fraud protection, Telesign builds trust across the full journey of digital experience for companies and their consumers. By signing new users globally with safe, simple, and secure approaches to onboarding, Telesign has helped reduce the presence of fake and unreliable users.
Telesign's growth strategy is built on four pillars
Use-case and value-chain expansion; new customer segments; geographic expansion; and continued market growth.
Use-case and value-chain expansion – Telesign evaluates whether new use cases would benefit from its digital identity and programmable communication capabilities. Its current focus is on transaction-fraud management and risk-based authentication, while also seeing opportunities in areas such as single sign-on, document verification, and digital-channel measurement services. Additionally, there are substantial product-cross-selling opportunities across Telesign's customer base.
New customer segments – Telesign also sees profitable growth emanating from new customer segments. Today, its customers are mostly larger organizations with higher levels of sophistication. But a tremendous, margin-accretive opportunity is opening up in extending Telesign's customer focus to mid-market companies and SMEs. Telesign is increasing digital marketing and internal sales resources to focus on these segments and integrating low-code/no-code graphical design tools popular with SMEs.
Geographic expansion – Telesign has opportunities t to significantly add to its growth by expanding geographically. In 2021, only 27% of its revenue came from customers based outside the US. Telesign can grow international revenue with its existing large-cap customer base, while also adding new non-U.S. customers. To accomplish this, Telesign is onboarding additional sales and marketing resources outside North America, including demand generation, account and customer success managers, and account-based marketing. M&A will also be considered to establish Telesign's presence in regions of strategic interest.
Market growth – As the world continues to transform offline consumer activities into digital experiences, as mobile becomes the primary source of identity, and as machine learning and analytics become critical in addressing fraud, Telesign's global addressable market is also growing rapidly. Telesign is well positioned to take advantage of this growing market.
More info: www.telesign.com
Chief executive officer Telesign
Christophe Van de Weyer is the CEO of Telesign since 15th September 2023.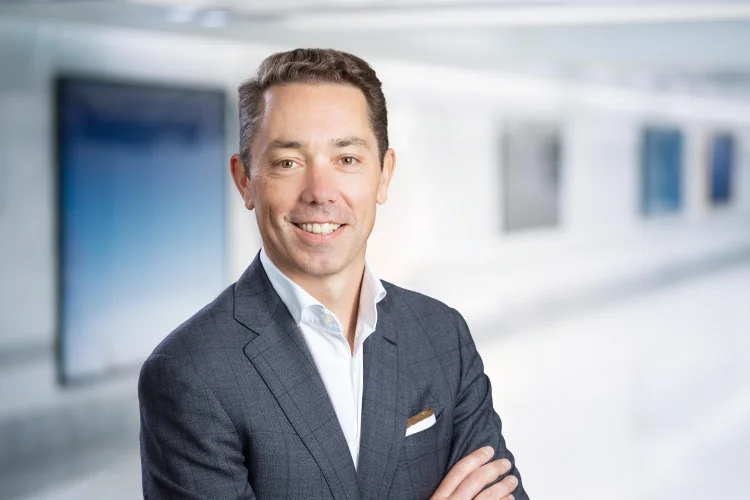 Before joining Telesign, he held senior leadership positions at the Proximus Group, serving as Managing Director of its ICT Subsidiaries across Belgium, Luxembourg, and The Netherlands, as well as Chief Operating Officer of Proximus Enterprise Business Unit. He also led numerous strategic projects at the Proximus Group level, including sovereign cloud strategy and roadmap, and strategic partnerships with hyperscalers.
Prior to Proximus, Christophe Van de Weyer spent almost 20 years at the global management consulting firm Bain & Company. During his tenure, he served as a partner for nine years and held various leadership roles within Bain's Telecom and Tech practice.
Christophe Van de Weyer possesses a results-oriented, positive mindset, with a strong ability to get things done. He excels at articulating a clear strategy and vision, aligning stakeholders, and delivering results through effective leadership. He completed the Stanford Executive Program at Stanford Graduate School of Business and holds a master's degree in commercial engineering from Katholieke Universiteit Leuven.