Since its creation in 2018, 19 has been offering coding training via its computer development platform. The platform is part of the 42 network, which currently consists of 14 cities around the world. The original approach of this school allows participants to train at their own pace according to an innovative teaching method. Its location in the heart of Brussels, at BeCentral (within the central station), makes 19 particularly accessible.
The pedagogical platform allows for peer-to-peer learning: students help each other to achieve the objectives. No teacher, no class! Talents are developed through a teaching method inspired by gamification, as students learn as if they were a character in a role-playing game pursuing a quest. Pupils learn at their own pace and manage their presence in the premises, which are available 24/7 all year round.
Proximus was convinced of the effectiveness of this method very early on and is one of the founding partners in the project.
The partnership between us is based on a knowledge exchange system and we offer internships within Proximus to talented people who show the necessary motivation. Since its creation, we have welcomed more than 10 interns within our IT teams and have hired six talents from 19.
We regularly organize presentations in which our specialists present topics related to new digital trends such as 5G, artificial intelligence, the circular economy, E-health and E-education.
As a technological catalyst, we invest in innovation to meet social challenges. We support the startups and talent of the future through training initiatives which reflect the dynamism of the digital economy, and by promoting the development of the Belgian digital ecosystem. Startups drive the entrepreneurial spirit that Belgium needs today. Our collaboration with 19 is a fine example of that social role.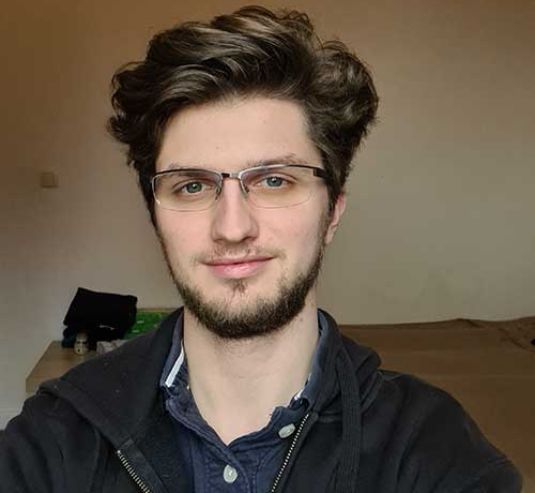 When I started college I heard about the 42 network pedagogy. In 2018, after 2 years of trying my hand at civil engineering chemistry without success, I reoriented myself towards a high school in computer science. During the summer before the start of the school year in September 2018, I was told about the opening of the Belgian branch of Network 42, 19. Finding the entrance exam to school 19 (swimming pool) interesting, I told myself I would try my luck in August 2018. I was taken directly after. I then followed my curriculum at the school until I had to look for an internship in September 2019. I came across the internship ad of Proximus, a company that interested me because of its size and its diversity of sectors, and I applied. I was taken and finished my internship in December 2019 and was then hired in February 2019.