The first 5G network of Belgium
We are building today the network that will meet the needs of tomorrow. 5G is to mobile what fiber is to fixed internet: both opening up infinite possibilities and making the impossible possible. By launching 5G, Proximus is the first Belgian operator to offer to its customerss, whether professional or private, something they can't even imagine yet.
Why do we need 5G?
At Proximus, our priority is to offer our customers the experience and the services they expect from us. Therefore, we must anticipate and stay ahead. In the future, each one of us will use more and more mobile data, through more intensive use of services such as video streaming and remote working. Moreover, new applications, each one more exciting than the last, will draw on the capacity of the networks. Our existing 4G, 4G+ and 4.5G networks provide among the best quality available in the world today (Top 5 in the world in overall Video Experience, according to OpenSignal). But 5G opens up new possibilities and new services that we can't predict today.
As its name implies, 5G is the 5th generation of mobile network technology. 5G opens new perspectives and makes the impossible become possible by being faster, more reliable and less energy-consuming.
What are the advantages of 5G?
5G is not just a faster 4G, but it will allow us to gradually introduce new network designs and features. And the performance of 5G will be improved progressively too. Eventually, here is what 5G will allow in the coming years:
5G will progressively offer ever increasing mobile Internet speeds:
up to 30% higher speed than with 4.5G at the beginning and up to several gigabits per second in the future
Today's latency, or reaction time is 25 to 35 milliseconds, depending on the location and conditions. 5G allows us to offer much reduced latency - to just a few milliseconds - greatly improving user comfort and experience. Such very low latency will be required to enable new applications, such as industrial processes, or hyper realistic images of virtual reality with an attenuation of dizziness and nausea.
With 5G we can substantially further increase the network capacity on the existing sites, allowing more devices to interconnect and transmit data simultaneously. Everything can be connected: smartphones and tablets, of course, but also objects, cars (autonomous or not), virtual reality headsets, all applications related to smart homes, etc.
5G improves the efficiency of transmitting mobile data: less energy is required for the same amount of data. This is essentual to cope with the ever-increasing mobile usage.
5G makes it possible to further increase reliability and availability when needed for specific services or applications. This increased reliability allows the development of a whole set of mobile critical applications, in the fields of industry, mobility, health, etc.
5G will allow the network to be broken down into "slices" and assigned to specific applications such as emergency services during an event.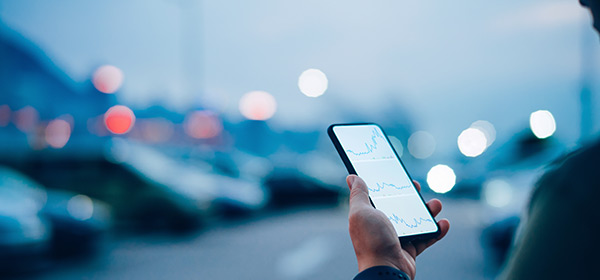 5G respects privacy
5G does not present any particular risk in terms of data retention and privacy. Just like banking data, telecommunications data isperfectly protected these days. We pay very close attention to this. Data management and data protection are governedby, among other things, the General Data Protection Regulation (GDPR), which came into force in 2018. This means that you do not have to worry about your own privacy.
Which will be the use cases of 5G?
5G opens up new possibilities and new services that we can't even predict today. 5G will help on a number of dimensions, such as:
the development of smart cities and connected vehicles, resulting in better mobility, traffic management and less accidents
the development of improvements in healthcare, enabling innovations such as remote health (for example remote consultations), and digital support for doctors and hospitals.
Proximus wants to anticipate and be one step ahead, in order to offer its customers ever more advanced solutions and services. Therefore, we are developing partnerships with local players who will be able to use the technological resources we provide to develop applications that will change our lives tomorrow and the day after tomorrow in the fields of health, education, mobility and the environment. Together with these leading partners, we want to make life easier for Belgians.
For example: the digital Scheldt. Proximus and the Port of Antwerp have signed a memorandum of understanding for the "De Digitale Schelde" (The Digital Scheldt) project. As part of this project, Proximus will develop a private 5G network that can be a driving force for innovation and digital transformation for the Port of Antwerp. During a six-month pilot phase, various concrete applications will be tested to better understand the possibilities of 5G in an industrial context.