Proximus brings the superfast fiber network to Ostend

At the end of 2016, Proximus announced "Fiber for Belgium", a multi-billion-euro long-term investment to roll out the high-speed fiber network.
Earlier this year, Proximus decided to undertake a significant expansion and acceleration of its fiber program. This will enable up to 4.2 million homes and businesses to be connected to fiber, equating to approximately 70% fiber coverage.
Today, the roll-out is underway in 14 cities. The deployment in the first neighborhoods in Ostend is ongoing, with different parts of the city center starting this year.
Fiber is the fixed network of the future: thanks to unrivalled speeds, with equal upload and download times, fiber is an enabler for new ways of living and working, resulting in very high customer satisfaction.
In the coming years, Ostend will gradually be supplied with fiber and a large number of households and businesses will have access to the fixed communication network of the future. This makes Proximus the first operator to bring fiber not only into new developments, but also extending it all the way into existing homes. By the end of 2022, Proximus will provide coverage to more than 40,000 homes and businesses in Ostend.
Proximus brings fiber into homes and businesses
Fiber is the ultimate broadband network of the future for residential and business customers alike. With optical fiber, all members of a household can surf, stream videos and engage in online gaming at the same time, without latency or loss of quality. They can count on an excellent, secure, stable and reliable customer experience, thanks to a network with virtually unlimited capacity that offers very large bandwidths. What's more, fiber is the ideal solution for business customers: they can utilize all the possibilities of the digital economy and remain competitive, agile and innovative, thanks to future-proof, reliable and scalable technologies. The many advantages offered by fiber also facilitate the adoption of new ways of working and technologies, such as Artificial Intelligence, Data Analytics, connected objects and VR.
A high-performance network is needed to support these applications. In the coming years, data traffic will continue to grow exponentially, mainly driven by video and cloud applications and by the Internet of Things. As a pioneer in network technologies, Proximus wants to anticipate the needs of its customers and prepare its infrastructure for the future.
That is why Proximus, a pioneer in fiber for many years, launched the "Fiber for Belgium" investment plan in 2016 to roll out fiber to the majority of businesses and city centers in Belgium. In March 2020, Proximus announced a significant acceleration by bringing forward investments and actively looking for partners who are willing to cooperate or co-invest. At the same time, the planned coverage ratio was further expanded, with the ultimate goal of achieving a national fiber coverage of at least 70%.
The roll-out of fiber also heralds a new phase for the digital revolution in Ostend. Thanks to fiber, residents and businesses will gain access to the most advanced digital services, thus benefiting growth and employment in the city and the region. This fixed network of the future also opens up a world of opportunities for the further digitalization of Ostend as a "smart city". In time, fiber networks will become an essential part of the urban infrastructure everywhere, comparable to water or electricity.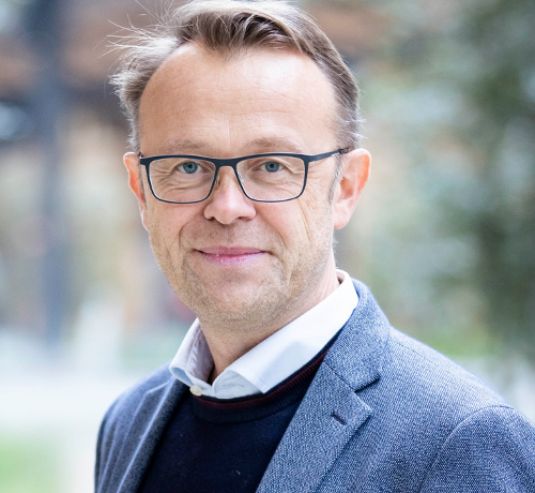 We are delighted to unveil our plans for fiber in Ostend today. In recent years, we have gradually increased the pace of our roll-out, and earlier this year we announced a true quantum leap, enabling us to go even faster and wider. Residents and businesses in different parts of Ostend will soon be able to discover for themselves how fiber offers the ultimate broadband experience for surfing, streaming, gaming and working at the speed of light. Our fiber network is also an open network, on which all the other operators are welcome to offer services to their customers.
The city of Ostend wants to be a 'smart city', firmly rooted in the present but with an eye on the future. The bar is set high, because the online happening is becoming more and more important in our daily lives as it is within families. Taking digital lessons, streaming, surfing and gaming, while other devices with artificial intelligence function as well: fiber connections make all of this possible. I am happy with this acceleration, where by 2022 no less than 40,000 Ostend families and companies will be able to use this ultimate broadband network.
A stable, secure, and fast network connection is vital. Throughout the Covid crisis, this has been more evident than ever. Students who are forced to take lessons behind their PCs, hundreds of thousands of employees who suddenly have to work from home, self-employed people who could often only reach their customers by digital means, public authorities who have to share important information quickly and accurately with all inhabitants,... for all these groups, this network has become a lifeline. I am therefore very excited that investments in a robust network of the future are also made in Ostend. This is good news for everyone who resides, lives and works in Ostend.
Timing and impact of the works
Proximus has divided the city into several zones in order to equip it with fiber. The roll-out will take place in a number of phases, always in consultation with the city council.
The deployment in the first neighborhoods close to the streets Nieuwpoortsesteenweg, Elisabethlaan and Vogelzangpark is currently ongoing. In addition, Proximus is involved in 141 new housing projects in Ostend, representing more than 5,600 residential new homes that are or will be equipped with fiber. Finally, over 250 companies in Ostend and its surroundings can already be connected to the fiber network today. Some 150 Ostend-based companies already enjoy all the advantages of fiber.
In 2020-2021 most of the city center will be covered, as well as the surroundings of the Casino, the Diaz Arena, the Wellington racetrack, Raversijde and part of Mariakerke.
In 2022 the fiber roll-out in the borough of Mariakerke will be completed. In this way, more than 40,000 homes and businesses in Ostend and its boroughs will be ready to be connected to fiber.
The impact of the works will be kept to a minimum. Before the works start, Proximus will carry out an analysis to optimize the roll-out and will opt as much as possible for wall mounting rather than underground installation, especially in densely built-up areas. This makes the roll-out much faster, with limited inconvenience for the residents.
A clear and transparent information campaign
Proximus will communicate openly and transparently with all the residents and businesses in the areas where fiber is to be rolled out. The residents will be extensively informed of the roll-out and the advantages of fiber by means of letters and local information sessions, through the mobile info point that regularly drives by or via the webpage www.proximus.be/oostende with specific information on the progress of the works. For additional questions, they can call 0800 17 028 or visit the local shop (Kapellestraat 43). In addition, Proximus is proactively contacting each business individually to see which fiber solution best fits its specific needs.