A unique sports experience in Belgium on Proximus Pickx
Proximus has entered into a partnership with On Rewind to offer its All Sports customers a new and innovative experience on its Proximus Pickx app and website. As soon as the UEFA Champions League resumes tomorrow, Proximus customers will have an unrivaled way of following all their favorite competitions, teams and players. The football experience on Pickx will give users live access to team line-ups, match statistics and the possibility of watching all the highlights again in one click, whether live or for up to seven days on Replay. This experience is also available for national competitions (Jupiler Pro League and the D1B Pro League).
An innovative "interactive video player" for a unique experience
Proximus aspires to become a major player in entertainment and digital in Belgium. With this in mind, we decided to join forces with On Rewind, a young subsidiary of the Euro Media Group, to create a novel experience.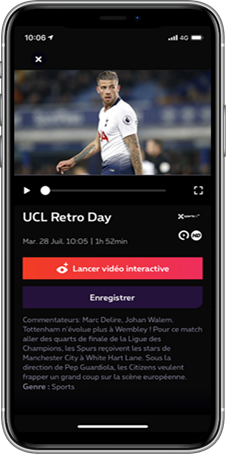 Thanks to this partnership, Proximus All Sports customers will benefit from an innovative "interactive video player" and an intense football experience that is unique in Belgium.
This is a new viewing mode available now via Proximus Pickx on the web or via the application. When watching live broadcasts of sports events such as a football match (or watching on replay for up to seven days), Proximus customers will be able to look into the details of team line-ups, keep an eye on key statistics of the match, browse the history of the two teams' matches, check the rankings or relive the best moments of the match instantly and effortlessly.
With this new mode, customers will discover a fresh design and new features allowing fans to enjoy their favorite content like never before.
How to use the interactive experience on Pickx
It's very simple, look out for this icon

in the TV guide, which instantly tells you which programs are available with the interactive experience. To benefit from the experience, simply press "Launch interactive video".
Football is the first real use of this digital experience. In the future, this player may also be a captivating way of watching other types of events such as festivals, TV shows or other sports competitions.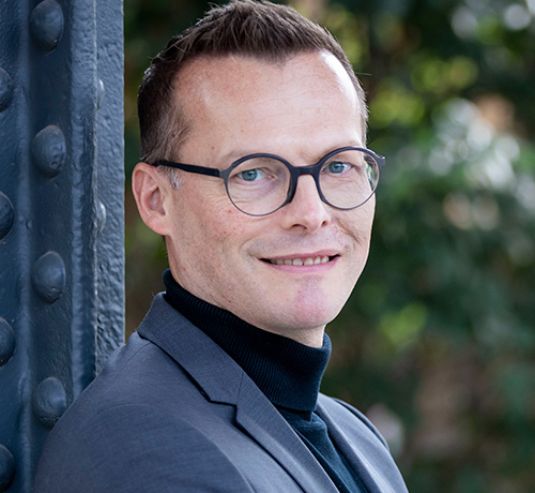 I am very proud to announce this new partnership with On Rewind. This partnership is an excellent example of Proximus' strategic mission "Think possible", which reflects our determination to open up a world of digital opportunities for our customers. This enriched experience injects a new dynamic into our Proximus Pickx service and allows us to offer our customers a novel high-quality experience focusing on the content they love to watch. It will first be applied to football, from tomorrow onwards when the UEFA Champions League resumes. We look forward to receiving feedback from our customers, as I'm convinced that this technology will offer them a unique experience.
This collaboration with Proximus is truly exciting! We have been working closely with their teams for several months now and they have trusted us to offer their customers a unique viewing experience. When my team and I came up with this video solution, our priority was to develop a product for the fans, allowing them to take control of the broadcast and personalize their viewing experience thanks to the completely redesigned ergonomics. Football fans are fortunate in that they will be the first to benefit from this patented video solution, but we look forward to making it available to other types of content.