Proximus appoints a new CFO and reinforces its Executive Committee with a Chief Digital & IT Officer
The Board of Directors of Proximus has approved the appointment of Mark Reid as Chief Financial Officer and the extension of the Executive Committee with Antonietta Mastroianni as Chief Digital & IT Officer.
Mr Reid will pursue Proximus' reputation as a reliable and financially stable operator and play an important role in bringing Proximus back to profitable growth by 2022.
Ms Mastroianni occupies a new function within the Proximus Executive Committee. She will not only drive the company IT transformation and simplification but also the digitalization efforts, in order to realize Proximus' ambition to operate like a truly digital native company and become a legacy-free operator in terms of IT by 2025.
Mark Reid appointed as Chief Financial Officer
Mark Reid is currently working as Chief Financial Officer of UPC, part of the Liberty Global Group.
He's Scotsman and holder of an Honors Degree in Aeronautical Engineering at Glasgow University. He's a chartered accountant with a certification from the Chartered Institute of Management Accountants (CIMA), Mr Reid gathered 25 years of corporate finance management experience in Europe and the US. Before joining UPC, he occupied various executive finance positions in the travel (British Airways, e‑Bookers and Travelport), tech (Yahoo), and telecom (Virgin Media) industries.
Mr Reid can rely upon an impressive professional record of driving growth and delivering excellence in financial management, strategic planning and business transformation, on top of a wealth of experience in all-round finance‑related matters.
In his new role, Mark Reid will manage Proximus' ongoing efforts to bring the Domestic operations back to top line and EBITDA growth as of 2022. He will continue to safeguard the financial stability of the company and reinforce Proximus' position as a prosperous player in the European telecommunications scene. All this in a context of increasing investment needs to build the gigabit network of the future.
Mark Reid will join the Proximus Executive Committee at the latest by May 2021. In the meantime, Katleen Vandeweyer will continue to serve as CFO ad interim, a function she has taken up with success since the departure of Sandrine Dufour on June 1st. Katleen will pursue her career within the Proximus Group as Deputy CFO.
Antonietta Mastroianni appointed as Chief Digital & IT Officer
The position of Chief Digital & IT Officer, taken on by Antonietta Mastroianni, is a new function within the Executive Committee, created to coordinate the company's IT transformation and simplification but also the digitalization efforts.
Ms Mastroianni is an Italian citizen, currently holding the position of Group CIO of the Danish TDC Group. After obtaining a Master of Science in Computer and Automation Engineering from the University of Siena, she worked in Italy (Vodafone and H3G) and Switzerland (Swisscom and Sunrise Communications) prior to joining TDC in 2017.
She has built an impressive career in telecom over the last 20 years, with an excellent track record in leveraging technology and solutions enabling the implementation of digital lifecycle, IT and business process simplification. Throughout her career, she has demonstrated her ability to drive agile transformations while ensuring organizational growth, performance and profitability.
In her new role, that she will take up in April 2021, Antonietta Mastroianni will take on transversal responsibilities encompassing (I) the Digital Products & Experience, (II) the Architecture, Data & Program Management and (III) the IT Solutions divisions. This will accelerate the roll out of an agile operating model within the company and leverage operational synergies.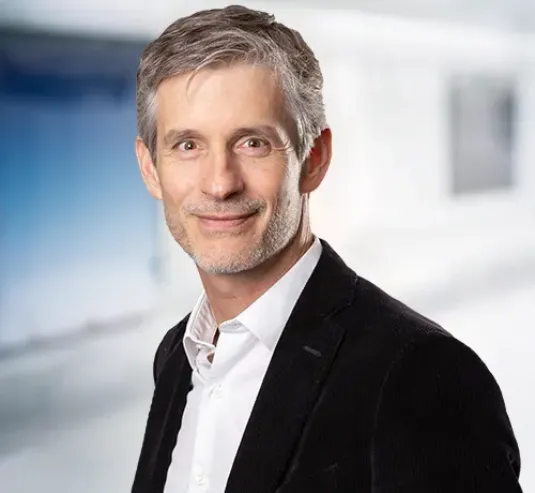 I am delighted to welcome Antonietta Mastroianni and Mark Reid within the Proximus management team. They are both renowned business leaders with extensive international experience in driving business transformation.

Simplification in digital solutions and IT will be a gamechanger to make the company leaner and truly fit for the digital world. As CEO, I have full confidence in Antonietta's capability as a highly energetic, experienced, visionary & innovative IT executive to lead this transformation.

Mark is facing the challenge of convincing the financial markets of the merits of our #inspire2022 strategy and the underlying investments. With his remarkable skillset, expertise, enthusiasm and drive, I am sure he is up to the task.

Finally, I would like to thank Katleen Vandeweyer for the excellent job she is doing as Chief Financial Officer ad interim, ensuring continuity during a period of important changes within the management team.