Belfius and Proximus launch Beats, a tailor-made offer combining banking and telecom services
After a test period of 5 months, Belfius and Proximus are proceeding with the official launch of Beats, an innovative, inspiring and meaningful customer experience. Starting today, all Belfius customers can sign up to this exclusive offering in Belgium. Beats is a personalised, modular and competitively priced monthly subscription that for the first time provides the opportunity of combining a banking and insurance offering with a telecoms package. This personalised banking and telecoms offering is based on the passions and interests of each individual customer. Through Beats, every Belfius customer automatically makes a positive impact on Belgian society by choosing one of three practical projects: less CO₂ in schools, counselling for cancer patients and the strengthening of young people's resilience in Flanders or the fight against child poverty in French-speaking Belgium. The launch of Beats is part of the strategic partnership between Belfius and Proximus, agreed in June 2020, which was also reflected by the launch of Banx last week, on 5 October.
A real impact on society
As a Belgian bank and insurance company, Belfius aspires to being meaningful and inspiring for Belgian society. Thanks to Beats, every Belfius customer can automatically make a positive impact on Belgian society by choosing from three projects close to their heart that Belfius contributes to each year. Each theme is linked to a specific project: the Anti-Cancer Fund, Airscan, Red Nose Day and Viva for Life. Belfius contributes more than 2 million euro each year to these projects. Over time, other projects will be added to these themes.
If the customer opts for "Beats for Health", they will be supporting the Anti-Cancer Fund, a project aimed at providing better guidance and counselling for cancer patients.
If they opt for "Beats for Planet", their support goes to Airscan, a project for measuring air quality in and around schools, helping with the development of our children.
If their choice is "Beats for People", then customers are throwing their weight behind Red Nose Day or Viva for Life. This year, Red Nose Day will be supporting local school projects that contribute towards better mental health for youngsters. Viva for Life focuses on the fight against child poverty in French-speaking Belgium.
A personalised and modular monthly subscription
Belfius is constantly innovating by offering products and services that deliver real improvements to the lives of its customers. The launch of Beats is a fine example of this. Customers can sign up easily for this unique new banking experience, either digitally or in a bank branch. After answering a few simple questions, they will then receive a customised banking and telecoms proposal that fits in with their interests and profile – all in an innovative digital environment based on the best apps in the market. And if the proposal they receive doesn't suit their needs, customers can make changes to the proposed package so that it meets their specific needs.
Beats is a monthly subscription that offers customers the ability to combine a banking segment (accounts, cards and insurance) with a telecoms segment (Internet subscription, landline telephone, TV and mobile) as part of an overall package tailored to the individual situation and interests of each customer. This means that Beats is an exclusive telecoms and banking offering that combines one of the three banking packages with one of the three telecoms packages – all at a very competitive price.
The banking segment offers three packages:
Beats Pulse: a free package covering basic banking needs (current account, debit card). Beats Pulse is available via the Belfius mobile app.
Beats New: a comprehensive package costing just € 5.50 per month, featuring a current account with 1 debit card and 2 credit cards. Also included are 2 insurance covers: an extension of the statutory purchase warranty (e.g. on a new washing machine), plus a purchase protection policy (e.g. if a product purchased online is delivered damaged).
Beats Star: a full-service solution for € 7.50 per month. This features all of the elements of Beats New, plus cancellation cover, a 2-year warranty extension and the refund of tickets for concerts and exhibitions if the customer is unable to go. Customers also benefit from preferential customer service.
The constantly accelerating digitalisation has brought the banking and telecoms worlds even closer together and Belfius aims to offer its customers the opportunity of improving and expanding their digital equipment in a cost-effective way. Customers are also able to choose from 3 packages that are geared to their needs and preferences.
Beats Mobilus M: 10 GB, plus unlimited calls and text messages
Beats Flex S: unlimited wi-fi and TV
Beats Flex: all-in package, with Internet, TV and subscription for landline and mobile phone
Olivier Onclin

Executive Director Private, Business & Retail Banking

Through the launch of Beats we are taking yet another step in our strategic partnership with Proximus. Our joint efforts have resulted in a personalised and modular monthly subscription enabling a banking and insurance offering to be combined with a telecoms package – all at a very competitive price. Thanks to Beats, all of our customers can automatically have a positive impact on Belgian society. Customers themselves can choose from the areas in which Belfius is contributing to a more sustainable Belgian society. To sum up, Beats is an innovative, inspiring and meaningful banking experience.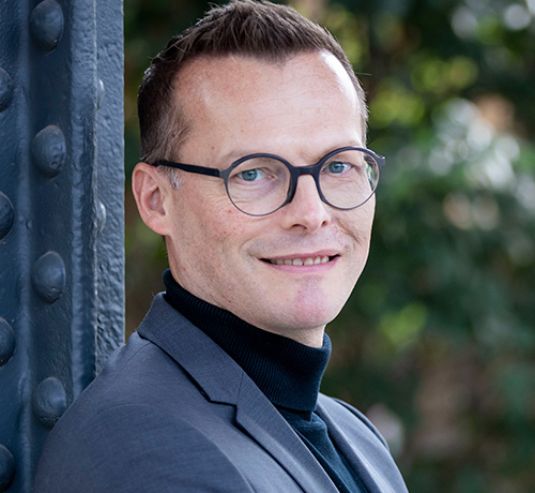 With our #inspire2022 strategy, we firmly believe in the scope brought by partnerships, because they enable us to offer our customers solutions that are relevant to them. After the launch of Banx, the new digital banking experience, last week, I am genuinely happy that with Beats we now have an innovative telecoms offering as part of the Beats packages for Belfius customers. Beats and Banx are two strong examples of the partnership that we entered into last year with Belfius.