Proximus will increase the prices of certain packs from May 1st, while making its entry-level Internet offer more affordable
On May 1st, the price of Proximus's Flex, Business Flex and EPIC packs will increase by €3 to €4 per month. The multi-mobile advantage for Flex packs will decrease by €1 per additional mobile subscription. For tariffs that were already adjusted in January, no increases are foreseen. The revision of certain tariffs has become inevitable due to the rampant inflation over the past few months, leading to a substantial cost increase, particularly for salaries, and technological equipment (decoders, modems, etc.). In order to support households that are most severely affected by inflation, Proximus has simultaneously decided to reduce the price of its entry offer for Internet by €2.50 per month. As announced on February 18, Internet Essential – the entry-level Internet product for only €25/month - will replace the current Internet Start from May 1st.
In January 2022, inflation in Belgium reached almost 7.60%, the highest increase in prices recorded in our country since 1983. Energy prices in particular have risen significantly, leading to a steep increase in energy bills for individuals and companies. At the same time, this strong inflation leads to higher salary costs linked to indexations, whereas many suppliers, especially telecom equipment manufacturers, are also forced to increase their prices. All this is happening at a time when Proximus is investing heavily in its fixed and mobile networks in order to able to meet the ever-growing demand for bandwidth. Today, more than ever, customers rely on connectivity to work from home or follow online education, while increasingly using audio and video streaming. Usage over the last two years shows a 50% traffic increase on the fixed Internet network and an increase of over 73% on the mobile network. Proximus must therefore continue to invest in its networks manage this significant increase in demand.
In order to maintain this high pace of investment and continue to provide its customers with the best possible experience though innovative products and quality customer service, Proximus is therefore faced with the difficult decision to adjust some of its prices. While the older Familus and Tuttimus packs were already subject to a price increase on January 1st, the company is now also forced to increase the monthly price of its Flex and Business Flex packs, which had remained unchanged since their launch in 2020, as well as the EPIC pack from May 1st. Depending on the composition of the pack, the difference will be €3 to €4 on a monthly basis. For example, the price of the Flex packs including Internet, TV, fixed telephony and one mobile subscription will increase from €85.99 per month to €89.99 per month. The multi-mobile advantage in Flex-packs as of the second mobile subscription decreases by 1 euro. In addition, specific adjustments will apply to some Enterprise products. All affected customers will be personally informed of the changes through their next invoice, which they will receive during the month of March.
Despite these changes, Flex customers continue to enjoy numerous advantages: a fast and stable connection thanks to Smart Wi-Fi, an unbeatable TV experience on all screens via Pickx, and unlimited access to the online content of Le Soir or Het Laatste Nieuws Digitaal through My ePress.
On top of this, Proximus continues to enrich its offer. As of March, the new service Flex Emergency Internet will enable Flex customers who experience issues with their Internet connection at home to activate a mobile data package for free to continue surfing. Upload speeds will be increased in March, which will improve the quality of video calls at a time when teleworking is still omnipresent.
Internet Essential, one of the most affordable solutions for internet access on the Belgian market
Despite this inflationary environment, Proximus wants to continue to enable as many people as possible in Belgium to enjoy Internet access. For this reason, the company announced a few weeks ago that it would provide thousands of disadvantaged people in Belgium with a free modem that can connect to a mobile network, in line with an initiative launched by Minister Petra De Sutter. It is in this same spirit of digital inclusion that Proximus is reducing the price of its Internet Start product. Renamed 'Internet Essential', it will be reduced from €27.50 to €25 per month from May 1st, without entry conditions.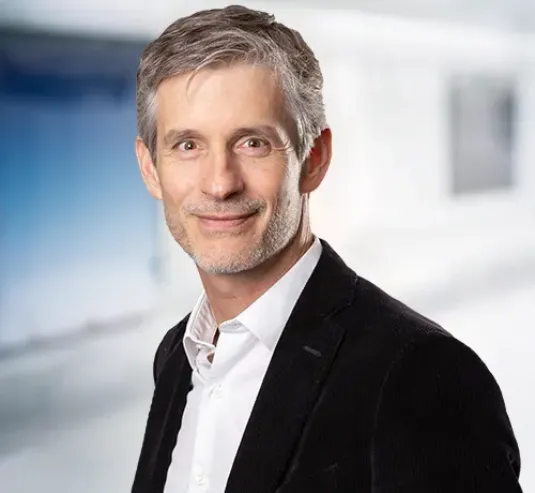 The record inflation we are currently facing affects all sectors and leads to price increases for many products and services, including those of our suppliers. The increase in our employees' salaries also has an impact on our costs. Given the current economic climate, we are forced to pass on some of these increases in our prices in order to be able to continue to support the high levels of investment. This trend can also be observed in other European countries where many operators were forced to increase their tariffs. However, as a socially responsible company, we have limited the impact of this rampant inflation on our prices as much as possible. First of all, the packs and products that were subject to price increases in January will not be affected by the May price increase. Moreover, in this context of inflation, digital inclusion becomes an even more significant issue. By reducing the price of our Internet Start offer, renamed Internet Essential, we want to lend a helping hand to those who are currently hardest hit by inflation.