We all have a role to play in a better future
This summer, our country was struck by a terrible tragedy. Heavy flooding affected thousands of people. Apart from the human loss, many lost their homes, cars, or were left without electricity. On top of the current pandemic, it felt like this year couldn't get any worse. Still, tragedy has the tendency to highlight an admirable human quality: that of being able to put the collective interest above the individual.
As we saw what we had been building for years destroyed in hours, we continued to work as partners – revealing our immeasurable strength. It's this mentality and common desire for a better for all that makes me optimistic about the future. Because it's only when we are able to put our differences and ambitions to the side that we reveal our true potential. And it's only when we really work together, that we can accomplish the most.
It's something I think about often, and it rings true for me especially when faced with complex challenges. As the recent floods have put into focus, climate change is an immediate threat to all of us. With that known, it's especially critical to provide collective means and solutions to repair what we have and build back better. There is still hope, but now is the time to act: our window of opportunity is narrowing day by day. We must do all we can to secure a sustainable future.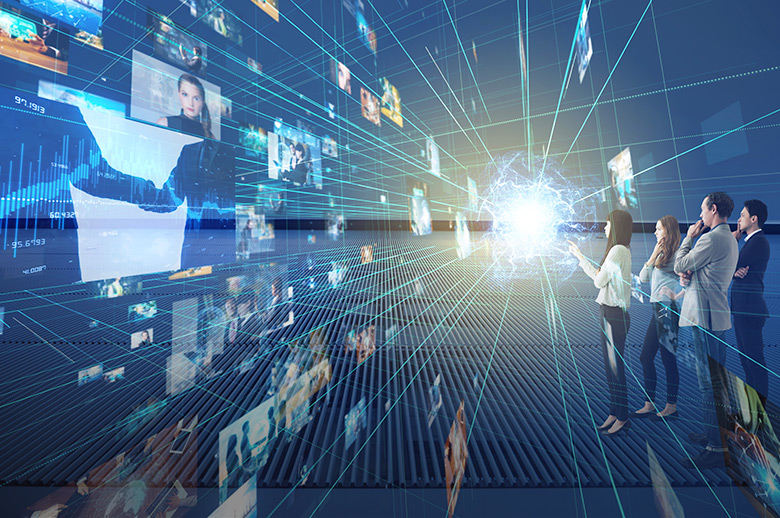 To do so, we need to work together more efficiently. In my opinion, it's the only way to make change happen. Why put a fence around your garden if you could share a park with your neighbours? I'm referring, of course, to our open network vision, sharing and not overbuilding. It's a project I'm very proud of and I'm happy to say it's resonating.
Currently, we're opening up our assets and joining forces with other businesses. It's something we believe is the right step forward. It's the reason why we launched two joint ventures for fiber and why we opened our 5G coverage to other operators from day one. We believe that this vision is one of the means to return to a more positive, more open and more sustainable dynamic. The collective interest must and will prevail. That is our unmatched commitment and desire.