Proximus awarded with Corporate IT Award for 'Best IT Talent Experience and Retention'
This award is a recognition for our way of working in recruiting, managing and retaining Belgian IT & Tech talent. As Belgium's largest IT employer, we offer our colleagues great career opportunities in an agile work environment with extensive training and learning opportunities and the opportunity to work on challenging projects with the most advanced technologies.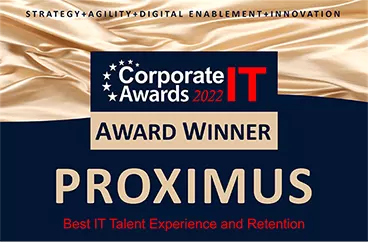 Agile Transformation of our business and IT teams
In 2022, we have taken a bold step with our Agile Transformation. The majority of our business and IT teams are fully being integrated in transversal 'squads', grouped in 'tribes'. Digital talents will capture feedback from customers faster, will be empowered to propose innovative solutions and will see more tangibly the impact of their work, opening up a new array of career opportunities. We titled this transition 'Peak' to reflect the path that we are committed to reaching new heights.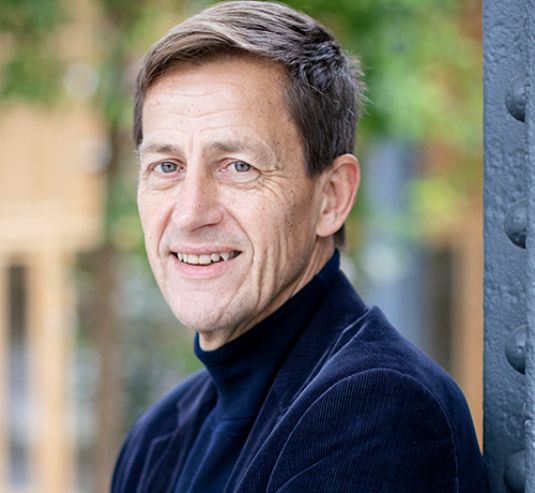 Shape our talents of the future by leveraging on a new educational model
We strongly support diversity and opportunities for all. Next to the traditional paths that allow Proximus to hire the best tech-talents out of high-schools and universities, we explore new education models that fully leverage on collaboration and self-learning to shed light on true gems.
Through an extensive collaboration with School 19 and Molengeek, we offer opportunities to young people to acquire digital competencies through learning tracks and digital workshops. Capitalizing on those new educational models allows Proximus, as a technological catalyst, to invest in innovation to meet the social challenges we are facing today.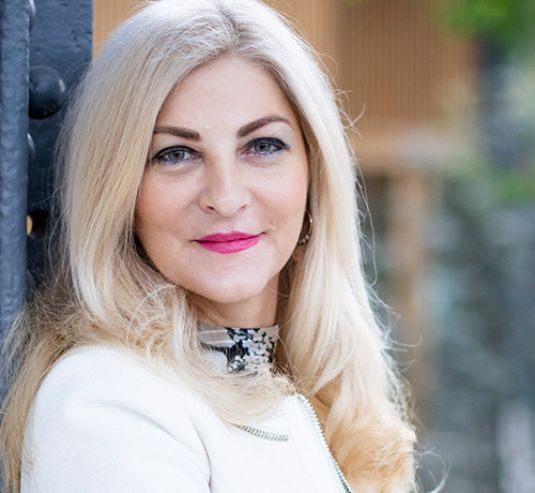 A training catalogue full of new opportunities
We doubled our investments in learning and development. Because we don't only develop colleagues in their current role but we also want to prepare them to take on a totally new job. We have done so by building on our extensive training catalogue to build actual career paths and metrolines (e.g. 'become a cybersecurity expert / devops engineer / cloud expert…). After following a certain track with several trainings consisting of theory, practical use-cases and 'on the job' assignments, colleagues are ready to take on a new challenge.
Reinventing the workplace – The Campus Project
We want to reinvent the way we operate and abandon the traditional view of going to the office every day to work efficiently. Our future spaces must go beyond a simple physical workspace and allow us to work smarter, collaborate and innovate whilst also being a source of inspiration with special focus to interaction between colleagues. The campus will have an area for collaborating and co-creating. You will find stand-up spaces, small tribunes, brainstorming rooms and hybrid conference rooms. There will be an area for learning & sharing that will include spaces such as our training centre, a digital lab and a streaming room.
The above are just a few of the many (HR) initiatives that have led to winning this award and that makes us very proud!
Want to join us?
We are always on the lookout for talents who want to shape the digital future with us.