Proximus and LPM join forces to boost connectivity and stimulate innovation in Durbuy

Often referred to as the smallest town in the world, Durbuy wants to prepare for the future by investing in connectivity. To do so, it can count on the support of Proximus and La Petite Merveille (LPM), the company of Bart Maerten and Marc Coucke which has been active in Durbuy for many years. At a press conference, the town and the two companies unveiled their plans to offer inhabitants and visitors of Durbuy even better services and experiences, while respecting the city's unique and authentic character. Philippe Bontemps, the Mayor of Durbuy, and Digital Wallonia are delighted with this partnership between two players with strong roots in the Belgian and local economy.
Durbuy, known for its family feel and friendly character, is a favorite destination among Belgian and foreign tourists. In recent years, it has established itself as one of the major tourist centers in the Walloon Region, supported by the major investments made by entrepreneur Marc Coucke, via his investment company Alychlo. These investments are part of a comprehensive approach that puts the emphasis on quality, local involvement, authenticity and sustainability.
Enhanced fixed and mobile connectivity, 5G deployment
The agreement between Proximus and LPM presented today should further consolidate Durbuy's growing reputation as a jewel in the crown of Walloon tourism. The partnership will place Durbuy at the forefront of future network connectivity in Wallonia, driven by an accelerated roll-out of fiber and an overall improvement of mobile coverage in and around the town. These investments should also be valuable to local merchants and ensure, among other things, better functioning digital payments for small and medium-sized businesses.
As regards mobile coverage, Proximus intends to activate 5G in the old town as well as in Adventure Valley as soon as possible, while, of course, respecting the standards and regulations defined by the Walloon Region. This would make Durbuy the first Walloon town to benefit from 5G coverage in the 3.6-3.8 GHz band, which will be essential for large-scale deployment in the coming years. The procedure with the regulator, ISSeP, is underway, and the town of Durbuy and Proximus are confident that the necessary authorizations will be granted in the near future.
This investment responds to the growing demand for quality connectivity in Durbuy town center and its surrounding area.
Beyond state-of-the-art connectivity, the partnership will facilitate the development of new innovative applications in the tourism sector. The objective is to integrate new technologies (such as augmented or virtual reality) into several tourist attractions or applications where they have an added value, and to offer a differentiating digital experience for inhabitants, tourists and visitors. This will of course be done with due respect for the family-friendly feel that gives the Ardennes its unrivaled charm.
A third pillar of the cooperation concerns data analytics, which will allow to better adapt the tourist offer to the expectations and preferences of visitors and improve safety, particularly during events. Finally, the two companies will work together on the organization and promotion of events, mainly in the field of music, sport and e-sport, which naturally make use of these new technologies.
Philippe Bontemps

Mayor of Durbuy

Today's announcement is good news for Durbuy and its inhabitants. In recent years, the town of Durbuy has become a major tourist draw in Wallonia and welcomes many people because of its wide variety of leisure, culinary, sporting and cultural activities. We already had craft shops, local businesses, hotels, restaurants, self-catering accommodation and premium tourist facilities. We can now offer additional comfort by investing in 5G and fiber optics, which takes Durbuy to another level.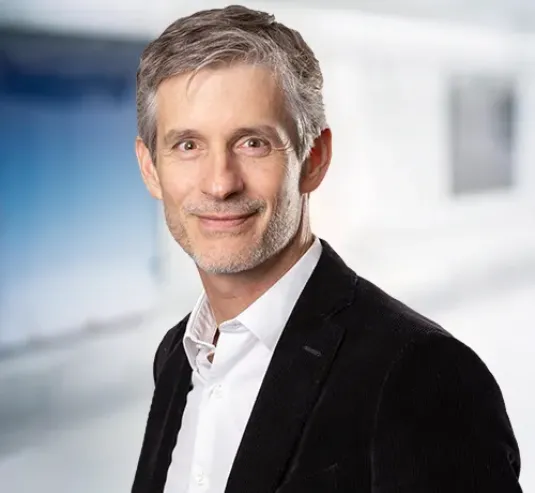 I am particularly pleased with this partnership with LPM. This is of course good news for Durbuy, which will become even more appealing for residents, local businesses and visitors. They will be able to enjoy an excellent digital experience and discover new technological applications during their stay. But this collaboration will also be important for Wallonia as a whole, as Durbuy will be one of the first towns in the south of the country where 5G will be deployed. In fact, thanks to the new emission standard that is expected to come into force by the end of the year, it will soon be possible to extend 5G to other towns. This will help the Region to enhance its attractiveness, accelerate its economic development and meet the rapidly changing needs of citizens and businesses.
Marc Coucke

Chairman of Alychlo

With Alychlo, we are investing in initiatives where sustainability and entrepreneurship play a central role. This is very much the case for Durbuy. If you come here, you are guaranteed a great stay. The natural environment is beautiful, the people are friendly and all the facilities are at the ready, enabling you to relax with your family, friends or colleagues. We now want and need to invest in improving the experience, service and safety at the same time. With Proximus, we have found an ideal and, above all, local partner with which we can achieve these dreams. I am already looking forward to the new experiences we can offer our visitors.
Philippe Compère

Expert at Digital Wallonia

This project is totally in line with the Walloon Government's desire to perfect optimal connectivity throughout the Walloon region. Thanks to this exemplary partnership between the city, Proximus and La Petite Merveille, in line with the region's digital strategy, Durbuy will be able to demonstrate the value of new technologies not only for its inhabitants, but also for all visitors to its tourist attractions through original use cases. In short, an "augmented" city and tourism!