Proximus partners with Living Tomorrow and becomes Co-Initiator of the new Innovation Campus 2030

Proximus announced today that it has signed a long-term collaboration agreement with Living Tomorrow. Proximus will become a prominent partner of Living Tomorrow's Innovation Campus 2030, giving visitors and stakeholders in the enterprise market a glimpse of how we will live, work and play in the future. By joining this vibrant ecosystem, Proximus further reinforces its pivotal role in Belgium's digital society, driving innovation in close collaboration with a wide variety of partners.
The agreement was signed last Friday, during a visit of the Living Tomorrow premises by a Proximus delegation consisting of Guillaume Boutin (CEO), Anne-Sophie Lotgering (Enterprise Market Lead) and Stefaan De Clerck (Chairman of the Board). Living Tomorrow was represented by Yin Oei (CEO), Joachim De Vos and Frank Beliën (Managing Partners) and former President of the European Council Herman Van Rompuy (Chairman Advisory Board).
The Living Tomorrow project involves the realization of a new Innovation Campus in Vilvoorde, which will be equipped with Proximus Connectivity and IT services. Furthermore, Proximus will get the opportunity to actively demonstrate its products and services in fixed and mobile connectivity, security and cloud. The campus will be a unique platform to share visions, explore synergies with participants from different industries and work on innovative and smart solutions in various fields, especially serving the entire stakeholder network in the Enterprise segment.
A remarkable fit with Proximus' strategic priorities
The innovation campus will become the largest technological showcase center in Europe. Main innovation themes include: Smart Communication, Data & Connectivity Services, Smart Home & Future of Work, Smart Buildings & Infrastructure, Smart Manufacturing, Smart Cities, Smart Logistics & Mobility as well as Smart Health, Food & Agriculture.
The similarities with Proximus' strategic priorities are remarkable. The innovations that will be developed and demonstrated at Living Tomorrow all rely upon robust, secure and future-proof networks, ranging from Fiber and 5G to IoT and quantum internet technologies. The Living Tomorrow project emerges from a fundamental belief in the power of digital technology to develop innovative applications and face important societal challenges. Moreover, Proximus' participation in Living Tomorrow is an illustration of its willingness to actively engage in partnerships and ecosystems to face these challenges. And last but not least, the project will put emphasis on the development of sustainable digital solutions. It will promote visions around the transformation to a circular economy and investigate ways to accelerate the journey towards net zero carbon emissions, reflecting Proximus' strong commitment for a green and digital society.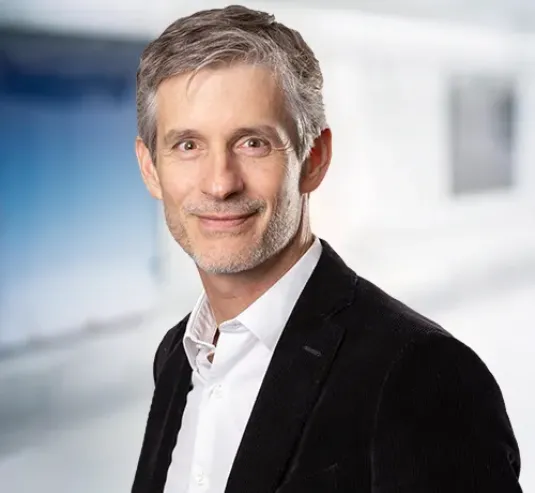 We are very happy to sign this collaboration agreement with Living Tomorrow, as their daring and future-looking spirit strongly coincides with the strategic emphases that we will place in the coming years. As leading provider of digital services and communication solutions, Proximus is well equipped to occupy a key position in the digital transformation of our economy and society, and by collaborating with Living Tomorrow we show once again our openness to ecosystem thinking in realizing this transformation.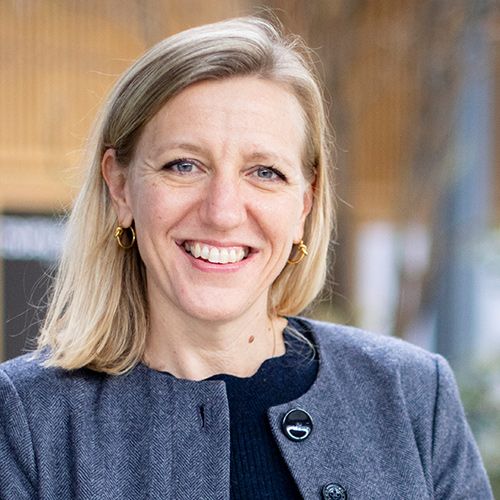 The Innovation Campus 2030 is an ideal platform for us to interact with our customers, grow our eco-system of partners, showcase our innovation expertise, and co-create new applications in a wide range of domains. Our collaboration with Living Tomorrow highlights to our Enterprise community a glimpse of the digital future and the role that Proximus plays in this transformation.
We are delighted to have Proximus join us as a co-initiator in Living Tomorrow where digitalization, security and connectivity are crucial building blocks. From our ultra-smart building sensors, smart robots, AI digital twins to our daily digital services for visitors, everything will run on Proximus services and intelligence. I personally also look forward to the expertise and future domain knowledge that Proximus, as co-initiator, contributes to our vision groups with 70+ top companies and government agencies inventing the services and products of tomorrow.