Proximus brings superfast fiber network to Mons

Proximus is extending and cranking up the roll-out of its open fiber network. This will mean a fiber connection for 4.2 million homes and businesses by the end of 2028.
Roll-out is currently underway in 18 towns and cities throughout Belgium. More than 533,000 homes and businesses can already be connected to the fiber network.
The roll-out has also already started in Mons city center, with plans to complete this phase in Mons city center and in Jemappes by the end of the year.
Fiber optics is the fixed network of the future: by offering unparalleled speeds and an exceptional experience, it paves the way for new ways of living and working.
Over the next few years, the city of Mons will gradually be served by fiber. This means hooking up a large number of homes and businesses to the fixed communication network of the future. Proximus is the first operator to introduce fiber not only in new housing developments but also in existing homes. By 2028, Proximus aims to cover more than 50,000 homes and businesses in Mons.
Fiber, an unparalleled technology
Fiber is the ultimate broadband technology of the future, responding to the exponential increase in data traffic for both residential and business customers. It allows all family members to (home)work, surf, stream videos and play online games simultaneously, without any delay or loss of quality. Everyone can enjoy an unparalleled, secure, stable and reliable customer experience thanks to a network with virtually unlimited capacity, capable of delivering very high bandwidths. Fiber offers huge advantages for businesses, allowing them to exploit all the opportunities of digitalization and remain competitive, flexible and innovative. In addition, this ultra-fast technology encourages the adoption of new ways of working and supports the boom of cutting-edge technological developments in artificial intelligence, augmented/virtual reality, data analytics and the Internet of Things. Fiber is also an environmentally friendly solution as it consumes less energy than copper and has a longer lifespan.
An ambitious roll-out of fiber in Belgium
In December 2016, Proximus launched the "Fiber for Belgium" investment plan. Objective: to roll-out fiber to cover the majority of businesses and urban centers in Belgium. In 2020, Proximus announced its intention to crank up and significantly expand its program, anticipating its investments while signing two partnership. One with Eurofiber, whose validation process by the competent authorities is ongoing, for roll-out in Wallonia and the other with EQT Infrastructure for roll-out in Flanders. Proximus has therefore adopted more ambitious fiber coverage targets, with the ultimate goal of covering at least 70% of Belgian households by 2028.
Fiber for more than 50,000 homes and businesses in Mons
Today, Proximus is already present with its fiber technology on almost every street corner. The next challenge is to lay the fiber over the last few meters to the inside of homes and businesses. The roll-out of fiber in Mons will be gradually extended over the coming years, with the ultimate goal of covering more than 50,000 homes and businesses by the end of 2028.
In order to plan the work as efficiently as possible, each city is subdivided into several zones for the roll-out of fiber in the years to come. This roll-out is being carried out in several phases, in close consultation with the local authorities.
Phases of the roll-out
We started by installing the fiber in the industrial parks. Fiber is already available to companies in the industrial parks of Parc Initialis, Zoning de la Poire d'Or, Zoning de Frameries and Zoning du Crachet.
Given the relative calm in the streets of Mons due to the Covid-19 crisis, roll-out in the center of Mons and Jemappes has also already begun. The Grand-Place seemed a good place to start before the pavement cafés reopened. By the end of this year, more than 10,000 homes and businesses in Mons city center and Jemappes will have access to fiber, at a rate of more than 1,000 housing units per month.
In 2022, the roll-out will continue outside Mons city center and Jemappes. Cuesmes and Nimy will also be included in the program, adding up to more than 30,000 additional homes and businesses.
Between 2023 and 2028, roll-out will continue in Greater Mons and the Borinage region to reach more than 50,000 units, i.e. 95% of homes and businesses in Greater Mons.
What's more, Proximus is involved in 48 new construction projects in the Greater Mons area, which represents more than 700 new residential homes already, or set to be equipped, with fiber.
Proximus will work constructively with the city of Mons to ensure that disruption to residents is kept to a minimum.
A clear and transparent information campaign
Proximus will communicate openly and transparently with all the residents and businesses in the areas where fiber is to be rolled out. Residents will receive detailed information about the roll-out and the benefits of fiber: by mail, via local information sessions, via the mobile information point that will be touring the streets from time to time, or via the web page www.proximus.be/mons where specific information will be published about the progress of the work. If they have any further questions, they can call the freephone number 0800 30 306, send an e-mail to fibreoptique.mons@proximus.com or visit their local Proximus outlet (Mons centre/Mons grands prés). Proximus will also be proactively contacting each business individually to see which fiber solution is best suited to its specific needs.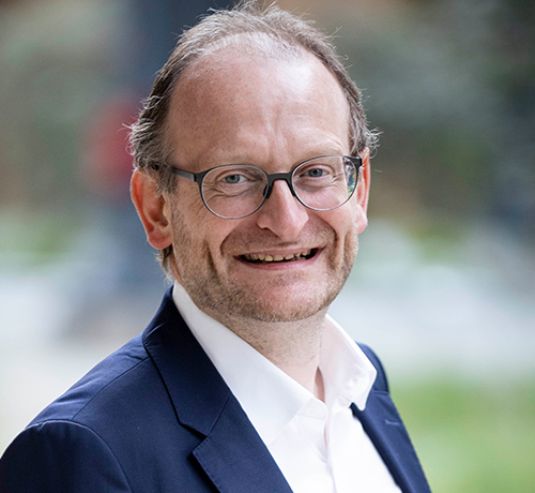 Mons' residents and businesses will soon be able to discover the ultimate broadband experience whether it be to take online courses, watch streaming content or work at the speed of light. Fiber networks are ushering in a new era in the digital revolution of our cities, allowing them to offer the most advanced digital services or to grow into truly smart cities. Our fiber network is also an open network on which all other operators are welcome to offer services to their customers.
Nicolas Martin

Mayor of Mons

The city of Mons is geared up to meet the challenges of tomorrow with efficiency and enthusiasm thanks to the new technologies. We are therefore delighted that the people of Mons and the city's businesses will soon be able to use the new high-speed fiber optic network.