'Digital native' user experience
A full, digitally supported sales and servicing journey goes hand-in-hand with a stable IT environment. We are putting extra focus on platform and infrastructure improvements that increase the resilience of digital customer tools:
Customer insights tools – In 2021, we further evolved from a reactive approach that uses customer feedback or surveys, to a proactive approach. We will use our monitoring tools to detect problems more quickly in order to take action before any complaints would come up or more customers would be impacted.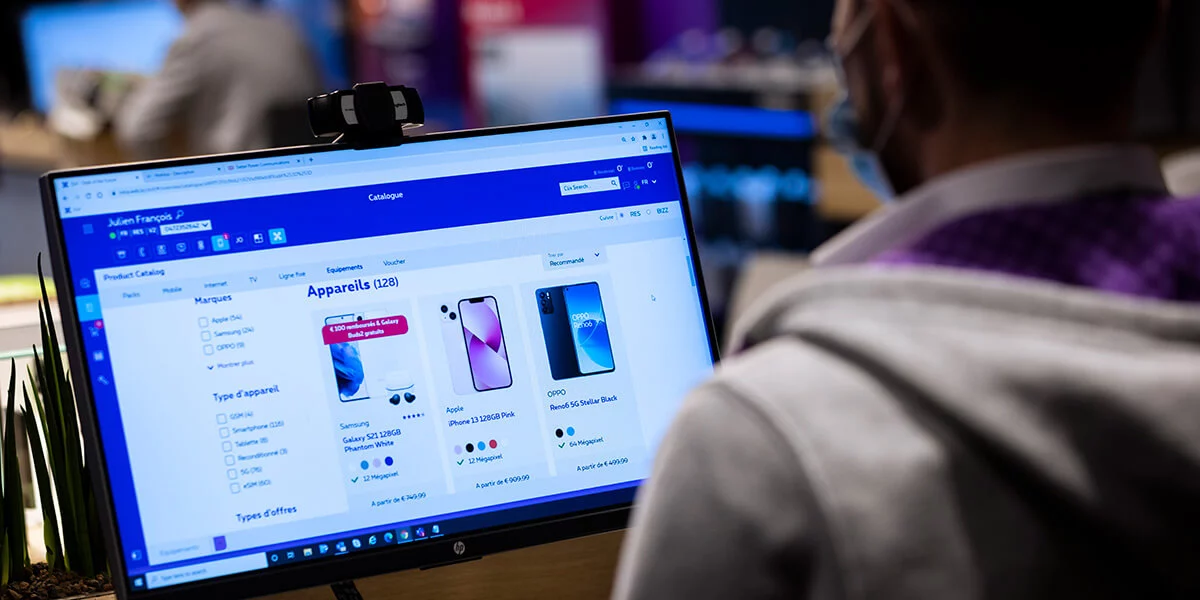 Customer experience research team – We introduced this team in summer 2021 to ensure uncompromisingly smooth customer experience by proactively testing user journeys, suggesting improvements and following up on defects
Pickx-entertainmentplatform
To improve the continuity of Pickx, our entertainment platform, we took the steps necessary for improving the app stability.
Leading app ecosystem
In 2021, we expanded our digital app ecosystem. This comprises a set of products and services (such as MyFootprint, MyProximus, Banx, Doktr, 4411, ..) that guarantee a uniform and superior customer experience
Value through data and artificial intelligence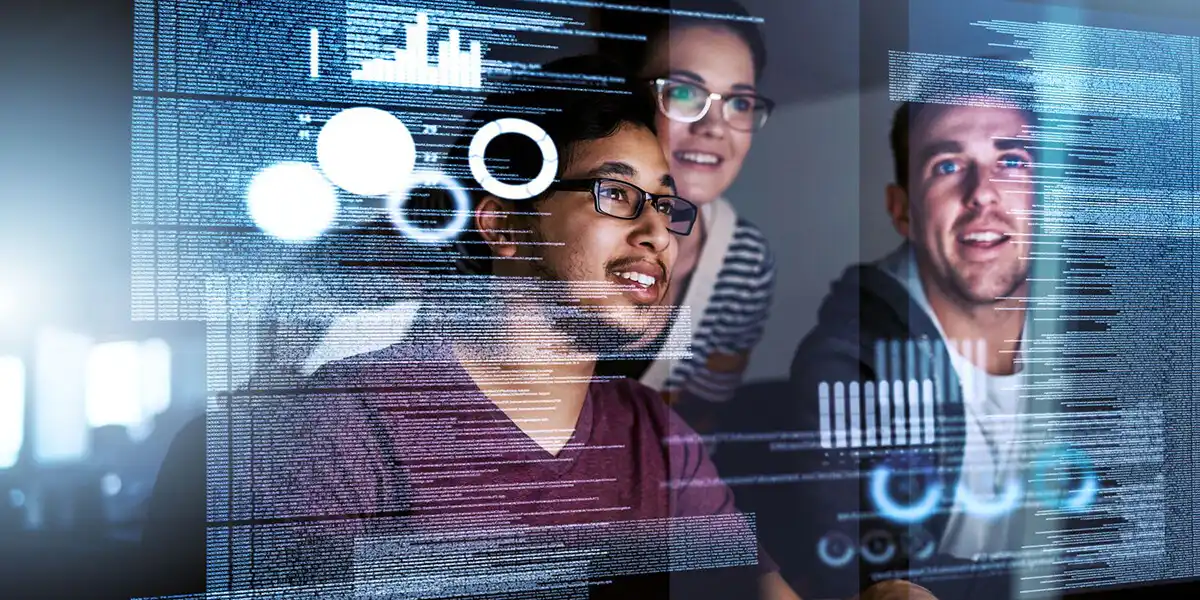 Artificial intelligence (AI) helps us to exploit the full potential of our data. The more use cases we have, the more efficient and customer-centric we will be.
Predictive analytics optimize our stocks of mobile devices. In 2021, this led to almost 30% reduction in missed sales (compared to 2020 figures).
AI models detect the necessity for a field technician or a splicer to intervene. Through such "next best action" predictions, 25,000 unnecessary interventions were avoided in 2021.
Our AI efforts enable us to set up relevant data ecosystems with large Belgian industries and players, and to use our telecom data for intelligent market solutions.
Proximus Ada: center of excellence for all Proximus Group companies.
Artificial Intelligence (AI) and Cybersecurity are two key areas that will help Belgian society meet the challenges of today and tomorrow, for instance in the fields of energy and mobility. They are also areas that will undoubtedly gain in importance in the years to come. As an innovative digital company, Proximus wants to play a pioneering role in this respect with the launch of Ada.
As both AI and Cybersecurity rely heavily on detailed and relevant data, Proximus is uniquely positioned to play an increasingly important role. In recent years, Proximus, with its two international subsidiaries Telesign and BICS, has developed strong data management capabilities on a global scale.

More info: Proximus launches Proximus Ada, the first Belgian center of excellence combining artificial intelligence and cybersecurity
Scalable and compliant data infrastructure
We are building data-driven architecture based on a scalable and secure infrastructure. To exploit the full potential of our data, we employ state-of-the-art big data infrastructure, an advanced- analytics toolset, an intuitive self-service interface and solid governance.
One European digital ecosystem
Since June 2021, Proximus has been a board member of Gaia-X. This European project is drafting a proposal for the next generation of data infrastructure. Its aim? To lay the foundations for an open and transparent digital ecosystem. This membership puts us at the forefront for the provision of innovative digital products and services, together with other European stakeholders from a variety of industries.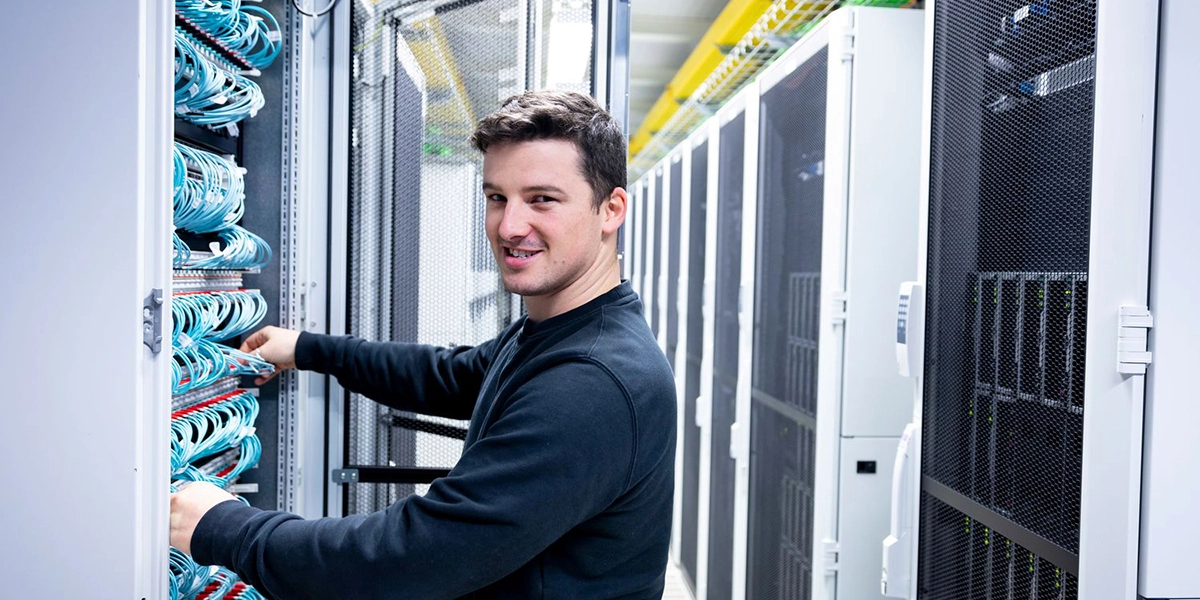 Modular, cost-efficient IT landscape
We are pursuing a modular, resilient and cost-effective IT landscape. New digital services are key to attracting customers and play a meaningful role in their daily lives. Therefore, we developed a holistic approach to IT, in order to improve cost-efficiency. Initiatives included:
simplifying technology infrastructure based on modern and cloud-based solutions;
implementing an engineering-oriented culture with reduced overheads and fewer coordinating roles;
practices that increase automation in the software delivery process;
simplifying business processes and products to reduce IT complexity;
exerting clear control over demands on IT through a company-wide prioritization process.
By reducing costs, we are evolving towards pure, future-proof IT infrastructure. In the future, we will further modernize or dismantle our legacy IT components to enable applications to run seamlessly across technologies.