As long as it's agile, scrum and cloud? Here you are in precisely the right place.
Smart Cities, 5G, cloud computing… There are no limits as to what we can achieve.. Do you see endless possibilities in the most complex technologies and are you ready to help shape the digital future, make the most of all your IT skills and get your daily dose of IaaS, PaaS and AI all at the same time? Then take a quick look at our vacant ICT positions and apply.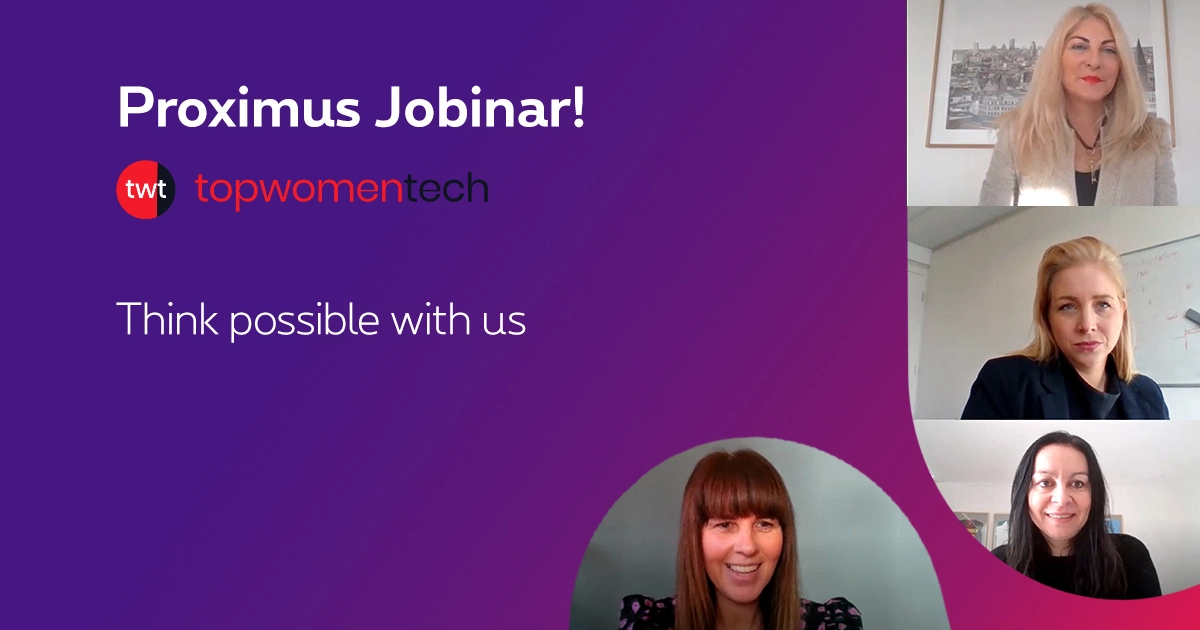 Missed our job webinar 'Top Women Tech'?
No worries, you can watch it all again!
Find out why we are searching new ICT and tech colleagues and what we have to offer them in terms of career development.
Watch the jobinar here
Think possible with us
As an IT professional, you are bursting with talent. And, of course, you can`t maximize your potential just anywhere. At Proximus, we are building a working environment where your skills really come into their own. And we support you with the latest technologies and flexible ways of working (agile) so that you can convert all your ideas into possibilities.
100% Belgian company
Largest ICT employer in Belgium.
Challenging projects
Personal development through the Proximus Corporate University
Excellent work-life balance
Attractive salary package
Digital and agile work environment
HR Excellence Award: Best employer organization
This award in the "Best Employer Organization" category, is a reward for all the efforts in building our agile way of working to become an even more customer-centric organization. This by promoting stimulating working methods and launching a true Think possible culture. This culture creates and fosters an environment where we are challenged to grow and learn every day. Not only for our clients, but also for ourselves and our colleagues. Because we truly believe that the way we do things is as essential as what we do.
It's a great recognition for the intense and clever work realized through the collaboration of different teams and also an extra encouragement to continue building the agile story with full enthusiasm! Care to join us?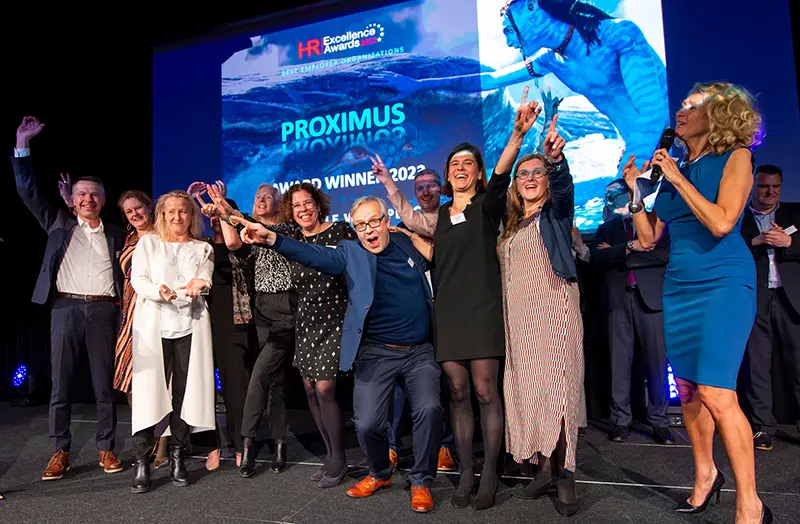 Proud winner of the Corporate IT Awards 2022 in the category:
"Best long lasting IT employee experience & retention programs".
This Award crowns our initiatives such as going the extra (s)mile to hire the right profiles, repurpose talent management strategies, improve our talent agility and resilience, enable employee mobility, set up reskilling/upskilling programs, and keep our Tech workforce engaged in a smart way.
Read the press release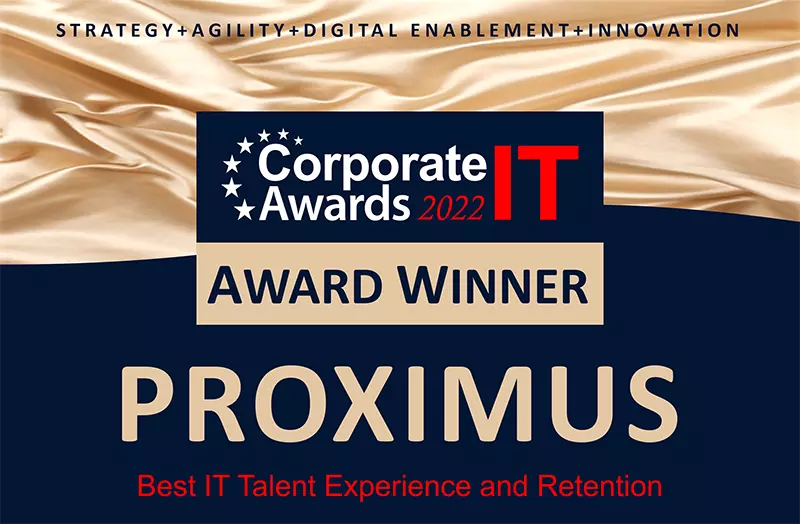 That's why you fit with us
You change the world

Make use of your talent(s), experiment and help shape the digital future. Perform day-to-day tasks your way and support solutions that really make a difference to the lives of our customers. And do it in a 100% Belgian company that challenges you non-stop in order to make digital the new normal.

You don't care for sitting still

Join a story of innovation and groundbreaking renewal. Develop, build, integrate or maintain the latest technologies first. And, together with your colleagues, translate all your ideas into customer-oriented solutions with tangible impact.

You want to grow constantly

Your talent knows no limits. Dream big is your motto, also in the further development of your ambitions. Experience our new, flexible ways of working (agile) and discover our endless learning opportunities. Grow the way you want thanks to our Proximus Academy, where you develop and strengthen your skills non-stop.

You do it together

Work together with your colleagues and make each other even better. In a working environment where you enjoy coming in every day and together we try to make the impossible possible. With an employer that is fully committed to wellbeing and benefits for you and your family.
Do what you do best. Create digital solutions that make life easier. Connect everyone and everything. You don't care for sitting still, you'd rather set the world in motion.
Think possible
with us