Do you have to do with sales every day?
Then a job as a salesperson is definitely something for you!
Nothing is impossible for you! With your think possible mindset, you will always find the perfect solution and products for each customer. You develop a customized proposal and achieve strong sales results.
You will be helped by the latest digital technologies and you will have colleagues with whom you can feel at home. Apply now for a job in one of our shops!
Sales, it's in your DNA
Do you have tons of sales experience or are you just at the start of your career? Whoever you are, there's a great challenge waiting for you at Proximus if…
You're a born salesperson!
You're fascinated with digital solutions and technologies
You're only satisfied with great results.
You're a team player with a solution to every problem
You love being around people and enjoy learning from your peers
You prefer working in your own region
You like a good pay check, additional days of paid leave and interesting training opportunities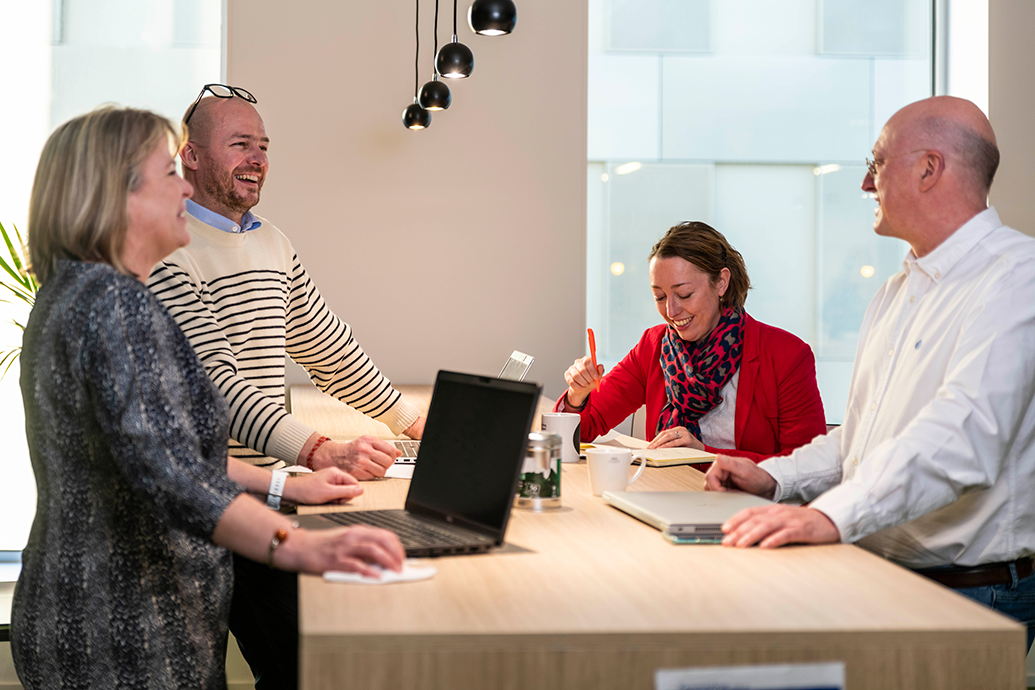 B2B? Where do I sign!
Are you an expert at finding the right digital solution to meet a company's needs?
Our professional clients are continuously on the lookout for products that will help them grow. Digital transformation, cloud solutions, remote working, internet of things, online security… You always come up with the perfect product for the challenge.
Prefer to apply as an Account Manager or for a role in Solution Sales?
Check out our job opportunities
That's why you fit with us
You change the world

Make use of your talent(s), experiment and help shape the digital future. Perform day-to-day tasks your way and support solutions that really make a difference to the lives of our customers. And do it in a 100% Belgian company that challenges you non-stop in order to make digital the new normal.

You don't care for sitting still

Join a story of innovation and groundbreaking renewal. Develop, build, integrate or maintain the latest technologies first. And, together with your colleagues, translate all your ideas into customer-oriented solutions with tangible impact.

You want to grow constantly

Your talent knows no limits. Dream big is your motto, also in the further development of your ambitions. Experience our new, flexible ways of working (agile) and discover our endless learning opportunities. Grow the way you want thanks to our Proximus Academy, where you develop and strengthen your skills non-stop.

You do it together

Work together with your colleagues and make each other even better. In a working environment where you enjoy coming in every day and together we try to make the impossible possible. With an employer that is fully committed to wellbeing and benefits for you and your family.
Exprimez vos talents. Créez des solutions digitales qui nous facilitent la vie. Connectez les gens et les objets et mettez le monde en mouvement.
Think possible
with us