An 'agile' and digital mindset, you have it! Subscribe for the Proximus Graduate Program!
You're filled with ambition and are at your best in a fast-moving, innovative and agile environment? You love achieving great results and are constantly working on your personal development? You challenge yourself non-stop and have what it takes to grow into a passionate digital leader? And you want to shape the future of digital with us?
Apply now and become one of our Proximus Graduates in 2022.
Technology Track
Business Track
The specifics of the program
When: 1 september 2022
Who: Students in their final year of a business/commercial/technological/technical oriented master
2 different tracks to choose from:

Business Track (commercial/business oriented master):
Focus on: improving customer experience, marketing transformation, digital and automated marketing, sustainability …
More info
Technology Track (technological/technical oriented master):
Focus on : the rollout of fiber and 5G, the transformation of Proximus into a 'digital native' company for our colleagues and customers, …
More info

3 assignments in different Business Units, spread over 8 months give a 360° view on our activities/company
Personal Growth Plan leadership & self-development plan within our Proximus Academy
Coaching en mentoring by Graduate community, senior managers & experts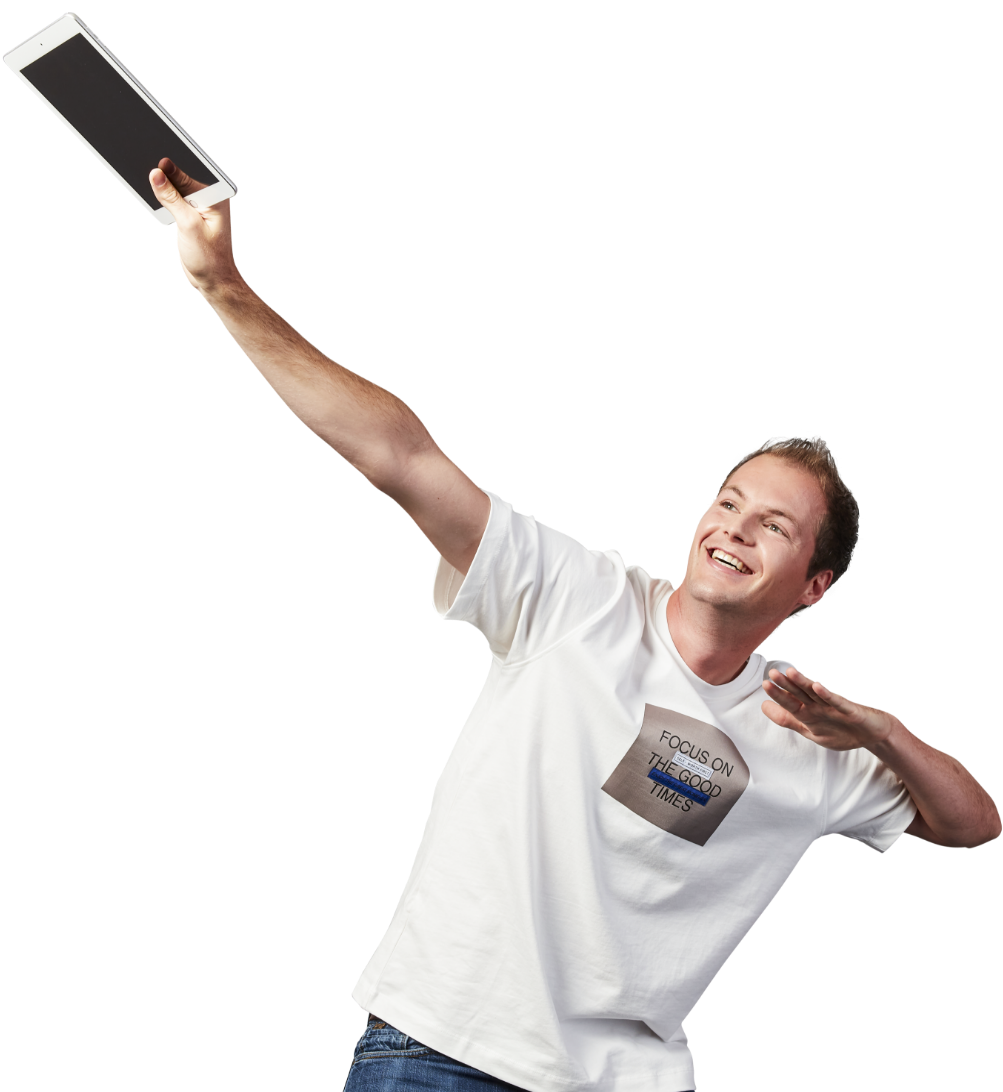 You speak the (digital) language of the future. Become a Proximus Graduate!
You're all set to launch your promising career in digital, together with other young professionals with great motivation at Belgium's biggest ICT employer. Think possible!
Work on various and challenging projects from day one in a technology company (with decision-making unit in Belgium)
Launch new services and products with us in an agile environment
Get end to end responsibility/lots of visibility with the Proximus Leadership Team
Grow your knowledge across multiple domains
Learn from experienced specialists in the industry
Build a solid network by joining our Graduate Community
Campus Tour
Want to know more about our program and like to know us? Visit our stand and meet one of our recruiters, Proximus graduates or leaders at one of the following events.
Selection process
You already want to have a better view on the selection process? Below is an overview of the different steps you will go through before you are officially part of our Proximus Graduate community. Good luck!
CV screening

Online ability test

Digital Interview

Selection Day

Decision and offer
That's why you fit in
You change the world

Put your talent to work to create the digital future, with solutions that truly make the difference in our customers' daily lives. And do it at a 100% Belgian company that aims to become the reference Telecom operator in Europe.

You don't care for sitting still

Get on board and shape a story of ground-breaking innovation. Deliver, learn & adapt innovative ideas and turn them into customer-focused solutions with impact, together with your co-workers. Feel empowered to get things done.

You want to grow

Your talent knows no bounds. Discover new ways of working & embrace the Agile culture mindset. Grow at your own pace with our Proximus Academy, to stimulate your development & become the best version of yourself.

You want to work as a team

Work with your colleagues and make each other even better, in a safe work environment based on trust that promotes creativity. Join the employer that maximizes your work-life balance and has countless benefits to offer you.
Shape the future of digital with us
The future of digital is on our doorstep, and we need you to shape it with us. Do what you do best. Create digital solutions that make life easier. Connect everyone and everything. You don't care for sitting still, you'd rather set the world in motion.
Think possible
Watch our recruitment video here!