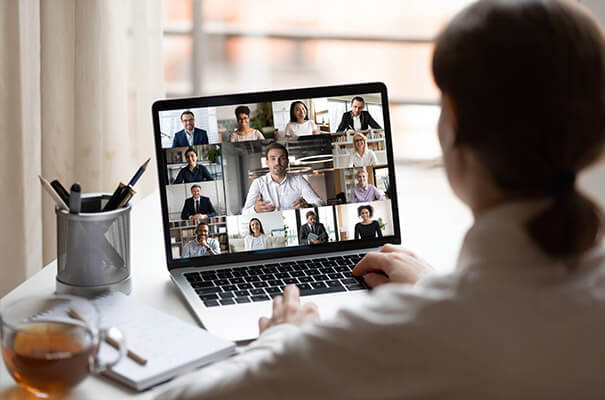 Besides lowering our emissions, we have a unique opportunity to enable our customers to do the same, serving as a catalyst in Belgium's green transition. Several research reports such as the Exponential Climate Action Roadmap and GSMA Enablement Effect report show the importance of connectivity and digital solutions for societies to become low-carbon and circular.
By working together with our customers and partners, and developing innovative, green solutions we are able to improve resource efficiency and reduce CO₂ emissions in other industries. Smart products in domains such as agriculture, finance and construction can help other industries, as well as consumers, to reduce their carbon emissions. That's how we are helping to make positive changes for the climate and deliver a net positive contribution to a net-zero planet.
For example, through our videoconferencing solutions, which make commuting for meetings obsolete, we prevented the emission of 502 tonnes of carbon in 2021.