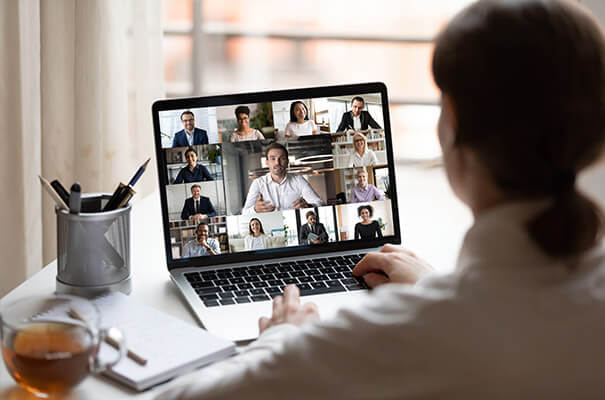 Helping customers reduce their emissions
As a telco and ICT provider, Proximus is uniquely placed to enable its customers and society at large to reduce their greenhouse gas emissions.
Digital4Climate, the first Belgian study to provide scientific figures on the potential of digital technology to reduce our country's CO2 emissions, demonstrates that by 2030, the positive impact of digital technology on the climate will be five times greater than its total footprint.
For consumers looking to make a responsible and sustainable choice when buying a new mobile phone, Proximus introduced the Eco Rating label in April 2022. This label, created by a consortium of telecom operators, is already used by 31 participating suppliers in 35 countries. It provides a clear environmental score for mobile phones.
Together with its business customers and partners, Proximus develops smart digital solutions that optimize the use of resources and reduce CO2 emissions, such as monitoring of energy consumption, device leasing solutions, online collaboration and conferencing solutions.
Proximus' solutions enabled its business customers to reduce their CO2 footprint by 741 kilotons.
Biodiversity
In 2022 a workgroup started to explore what role Proximus should (or can) play in the field of biodiversity.
We already implemented some biodiversity-related initiatives such as reducing our land use, planting trees through our Banx partnership with Natuurpunt-Natagora, integrating biodiversity into the transformation of our Brussels headquarters and reducing our energy consumption.