A bold strategy for a secure, connected and more prosperous society
Dear reader,
2022 has been a complicated year. While 2020 and 2021 were marked by COVID-19 and its consequences, the past year presented families and businesses with new challenges in the wake of the war in Ukraine and its impact on the global economy. In Belgium, as elsewhere, we have witnessed levels of inflation and energy price volatility last seen in the 1970s. Not to mention the increasingly visible effects of global warming.
Given this particularly complex geopolitical and macroeconomic environment, the results posted by Proximus Group are quite simply remarkable. Last year, we were one of the best-performing European operators in terms of revenue growth, in line with what we promised in 2020 when we launched the #inspire2022 strategic plan. At the time, we focused our efforts on industrial investment, banking on a return to profitable growth in 2022. It was an ambitious move, but one that paid off. Thanks to the extraordinary work of the teams across the Group, we are now looking to the future with confidence, despite the uncertainties of the world around us.
An increasingly strong international position
Our confidence is built on solid foundations. This is down to the unique structure of our Group, which allows us that our revenue grows faster than other telecom operators in Europe. Having acquired 100% of the shares in BICS and Telesign, we can count on an increasing exposure to growth internationally, in addition to a strong position in domestic markets. In 2022, international business already accounted for a quarter of Proximus Group' revenues. This proportion will most likely continue to increase in the years ahead.
Our BICS and Telesign subsidiaries definitely picked up speed in 2022, both posting double-digit growth while still harboring enormous growth potential. BICS and Telesign, world leaders in their domain, symbolize the growing convergence between telecoms and IT and give Proximus Group the capacity to grow beyond Belgium and Europe.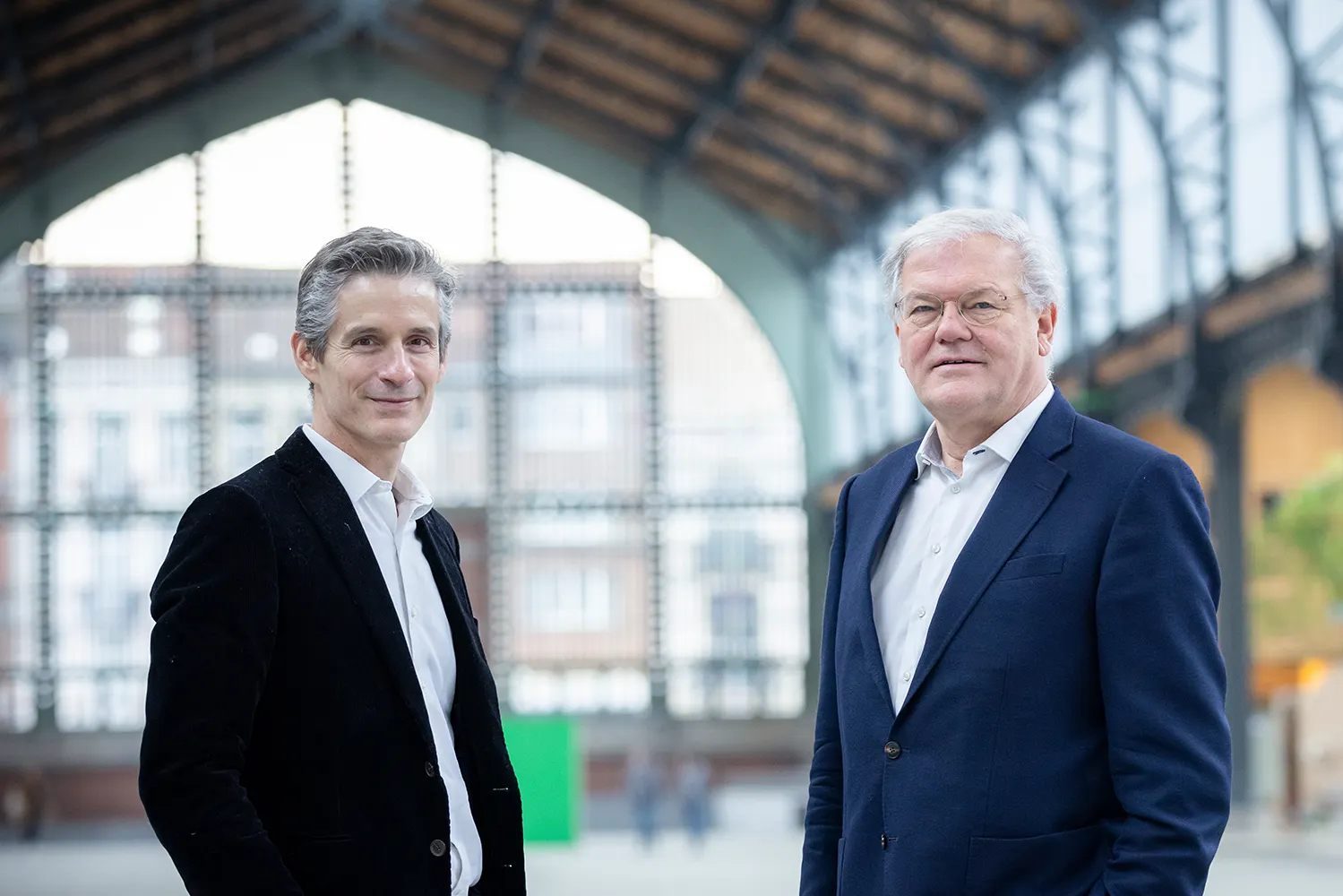 Networks that give us a major lead
Our confidence in the future also comes from our technological infrastructure. We have managed to gain a decisive lead over the competition, both in terms of fiber and 5G. The various breakthroughs made in 2022 include the launch of 10 Gbps fiber technology in five Belgian cities, allowing download speeds of up to 8.5 Gbps. What's more, in June 2022, the Atomium became the millionth building in Belgium to be connected to fiber. A symbolic milestone! And at the end of the year, our fiber network covered 21% of the Belgian premises. This is great news for families and businesses alike, as reliable, fast and secure connectivity is crucial for the digital development of our society.
Building on this success, we will shift up a gear and roll out 600,000 fiber connections per year over the next few years. Quite an achievement. In terms of fiber coverage, too, we have upgraded our ambitions. We initially planned to cover 70% of the country with fiber by 2028, but our new goal is to extend fiber coverage to 95% of Belgian premises, with the ambition to offer Gigabit coverage for 100% by 2032, leveraging fixed wireless access technology for the remaining 5%. This ultra-fast rollout represents significant investments: by 2032, we will have invested more than € 9 billion in our fiber network, together with our partners.
Deploying fiber to everyone, even in remote rural areas, reflects our commitment to greater digital inclusion.
As for 5G, we are pleased to see that the legal framework is gradually being put in place throughout the country, which will allow Belgium to catch up where it was lagging. Like fiber, 5G is essential for the competitiveness of Belgian companies and for the digitalization of our country. Here too, we will move up a gear to cover all of Belgium's major cities by the end of 2024 and 100% of the country by 2025. In the summer of 2022, Proximus successfully secured substantive spectrum rights, a key factor in maintaining our leading position in the mobile sector for the next 20 years.
We are delighted that our commercial performance and customer satisfaction scores were also strong in 2022. Our Net Promoter Scores improved across all three of our residential brands as well as in the enterprise segment.
Our new goal is to extend fiber coverage to 95% of Belgian premises, with the ambition to offer Gigabit coverage for 100% by 2032.
2022 was also the year that saw agile working methods being applied to 100% of our teams, an unprecedented transformation of our way of working that took place in a positive social climate. Combined with the further development of our Think possible corporate culture, this new operating model will enable us to innovate more quickly in order to even better meet our customers' needs. We also notice that agile working increases the autonomy and satisfaction of our employees.
Contributing to a more inclusive, safe and sustainable world
Proximus contributes to the country's competitiveness and the wellbeing of Belgians through its investments and innovations. But we won't settle for that. We want to step up as a company, as we have done, for example, by supporting Ukrainian refugees, hosting them in some of our Proximus buildings or providing them with 23,700 prepaid cards.
On the environmental front too, we want to set an example.
Data security and privacy protection are also at the heart of our concerns. The war in Ukraine has revealed the extent to which cyber defense has become a strategic issue for states around the world. Proximus clearly has a role to play in this area in the interests of our customers and society as a whole. As such, we are particularly proud to have launched Proximus Ada, the first Belgian center of expertise combining artificial intelligence and cybersecurity, and to be one of the first operators in the world to have concluded an agreement with Microsoft to develop a sovereign cloud. This aligns with our commitment to help restoring the technological self-reliance of Europe and Belgium, in terms of both infrastructure and data management.
During the terrible floods in the summer of 2021, our technicians worked hard for long days and nights to restore our infrastructure in the stricken areas. This enabled those affected to reconnect with their loved ones and businesses to resume their activities.
Responding to social issues
At Proximus, we want the new high-performance networks we are deploying to be accessible to everyone, ensuring that no one is left by the wayside. To follow through on our promises, in September 2021, together with public authorities, companies and social organizations, we signed the Digital Inclusion Charter, demonstrating our joint commitment to reducing the digital divide in our country.
On the environmental front too, we want to set an example. In 2022, Proximus became the third operator in the world to have its near- and long-term greenhouse gas emission reduction targets validated by the Science Based Target initiative (SBTi) to achieve net-zero greenhouse gas emissions by 2040. To meet this goal, we are reducing our own emissions and engaging our suppliers to follow suit. Proximus is committed to reducing its scope 3 greenhouse gas emissions, which include all emissions from our indirect activities, by 60% by 2030 and 90% by 2040.
bold2025, a new strategic plan for the next three years
After the successful execution of #inspire2022, now comes the bold2025 strategic cycle and a redefined purpose: "Boldly building a connected world that people trust so society blooms". Why? Because, while we are aware that we will still face challenges, we are convinced that the thousands of people who work for Proximus have a positive role to play in meeting these challenges. In these difficult times, the world needs leaders who will build the society of tomorrow. Proximus can, and must, take on this role. Digitalization, technological infrastructures, security, data protection, and environment: we are at the heart of all these crucial issues.
Towards 2025, the opportunities for Proximus will amply compensate the potential headwinds. At Proximus, we are now, more than ever, ready to shape the Belgium of tomorrow. #thinkpossible